What Is Billie Eilish's Favorite Dessert?
Sure, she loves her lollipops and vegan food, but Billie Eilish sometimes bakes cookies and other delicious desserts — when she's not touring or performing, that is. What is Billie Eilish's favorite dessert? Does this artist have time to bake treats? Here's what we know about the musician behind songs like "Bad Guy" and "All the Good Girls Go to Hell."
Billie Eilish, reportedly, bakes as a form of therapy 
When she's not recording, writing, and performing music, fans can sometimes see Billie Eilish cooking and baking, even doing so at Coachella. There, she shared a vegan cookie moment with Marriott Bonvoy. This wouldn't be the first time she's baked something, either. 
According to The Thing, Billie Eilish "doesn't shy away from desserts and cheat meals, she struggled with body dysmorphia at an early age – these days, she's all about being happy and not feeling the need to fit into super tight clothing. She'll make desserts at home as a type of therapy, her favorites usually include a little bit of peanut butter."
"It's a therapeutic thing for me to bake," Eilish said, according to Veg News. "Every time I'm stressed out, I make peanut butter chocolate chip cookies."
Billie Eilish does love her candy, though
Presumably, Billie Eilish likes candy and sweet treats. Even while she attended the Grammy Awards, Billie Eilish brought along a lollipop to suck on. When it comes to her Halloween preferences, the artist shared a few of her favorite chocolates during an interview. 
"Reese's Peanut Butter Cups, and Twix, Kit Kats. I'm vegan so it's over for them," Billie Eilish said during an exclusive RADIO.COM video interview. 
As much as Billie Eilish loves candy, she often speaks more about her dietary choices, advocating for the environment in the process. Because Billie Eilish is vegan, she chooses to exclude a number of foods from her diet. That includes milk, ice cream, and other dairy products.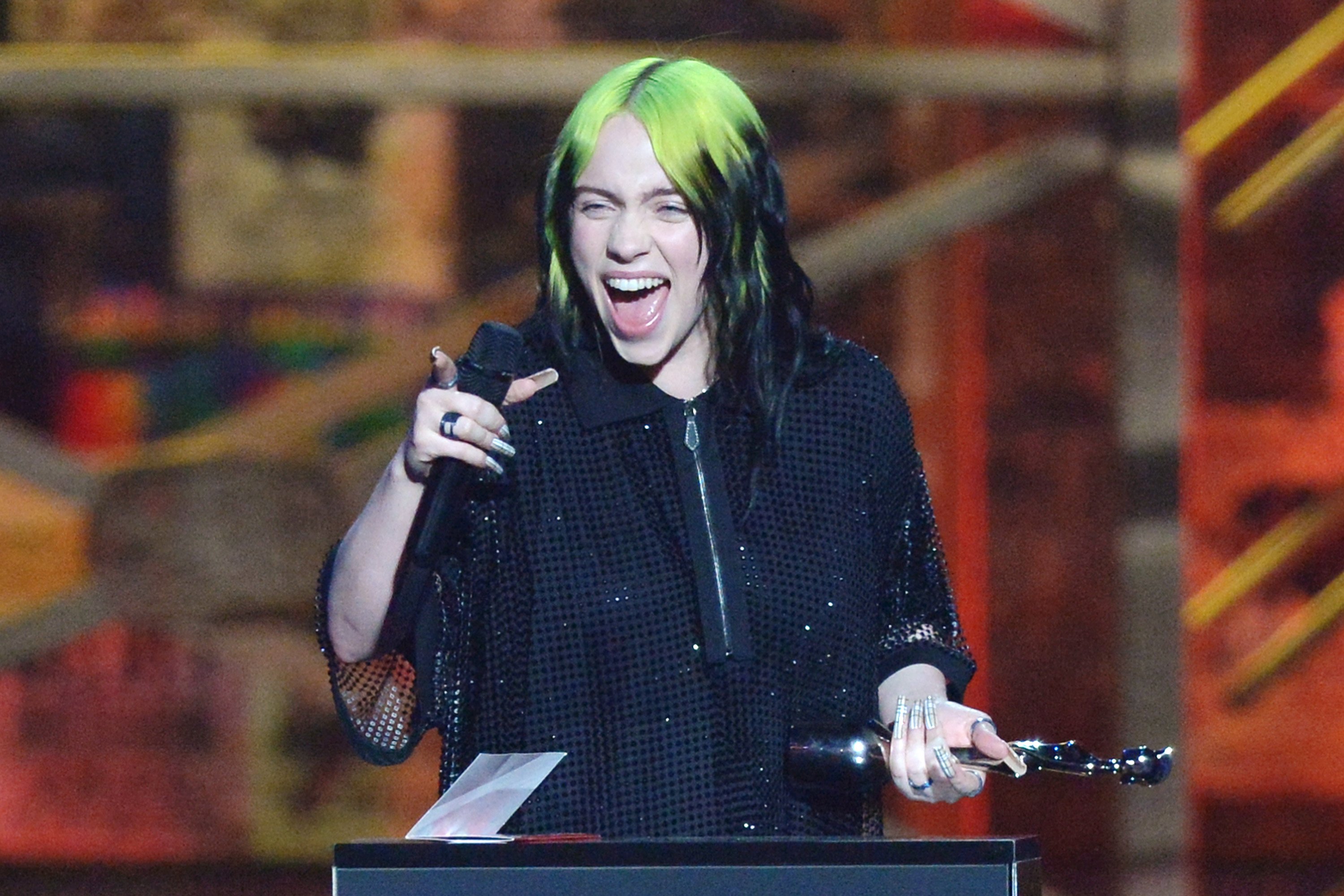 Can Billie Eilish eat certain desserts?
Because she's vegan, that means certain desserts aren't even a possibility. There's chocolates that contain milk and even frozen treats like ice cream are out of the question. Aside from her diet, though, Billie Eilish often advocates for the environment with her music. 
The video for "All The Good Girls Go to Hell," featured the artist as an oil-soaked bird who can't fly. Although tours have been suspended due to the coronavirus (COVID-19) pandemic, Billie Eilish aimed to make her concerts as environmentally friendly as possible. 
Fans can learn more about this performer from her social media platforms. Music by Billie Eilish, including her album When We All Fall Asleep, Where Do We Go, is available on music platforms like Spotify, Apple Music, and Tidal.