What Is Billie Eilish's Favorite Episode of 'The Office'?
The "Bad Guy" artist isn't afraid to share her love for this comedy series. In fact, Billie Eilish even featured a sample from The Office on her song, titled "My Strange Addiction." Which is her favorite episode of The Office? Here's what we know about this Grammy Award-winning musician.
Billie Eilish featured a snippet of 'The Office' in her song 'My Strange Addiction'
"No, Billie, I haven't done that dance since my wife died." It seems like a pretty weird quote to include in a song. Then again, Billie Eilish and Finneas aren't afraid to take risks with their music.
That's especially true when it comes to showcasing Billie Eilish's love for the comedy series, The Office. The artist even sampled some quotes from the episode "Threat Level Midnight." In it, one of the main characters creates a short film and reads from his script.
One of the characters is named "Billie," which is super perfect for Billie Eilish to include in one of her songs from When We All Fall Asleep, Where Do We Go? Eve Nelson, The Office's song producer said in an interview with Rolling Stone that she was "ecstatic" at Billie's addition.
"Can't say enough about that girl," Nelson said. "She is, to me, one of the finest young artists of today. She takes risks. She's herself. She marches to her own drummer. I love what she did with that. I thought it was brilliant. I could hear that she got slightly inspired by the beat. I respect and admire her so much. I'm honored that I have anything to do with inspiring Billie Eilish."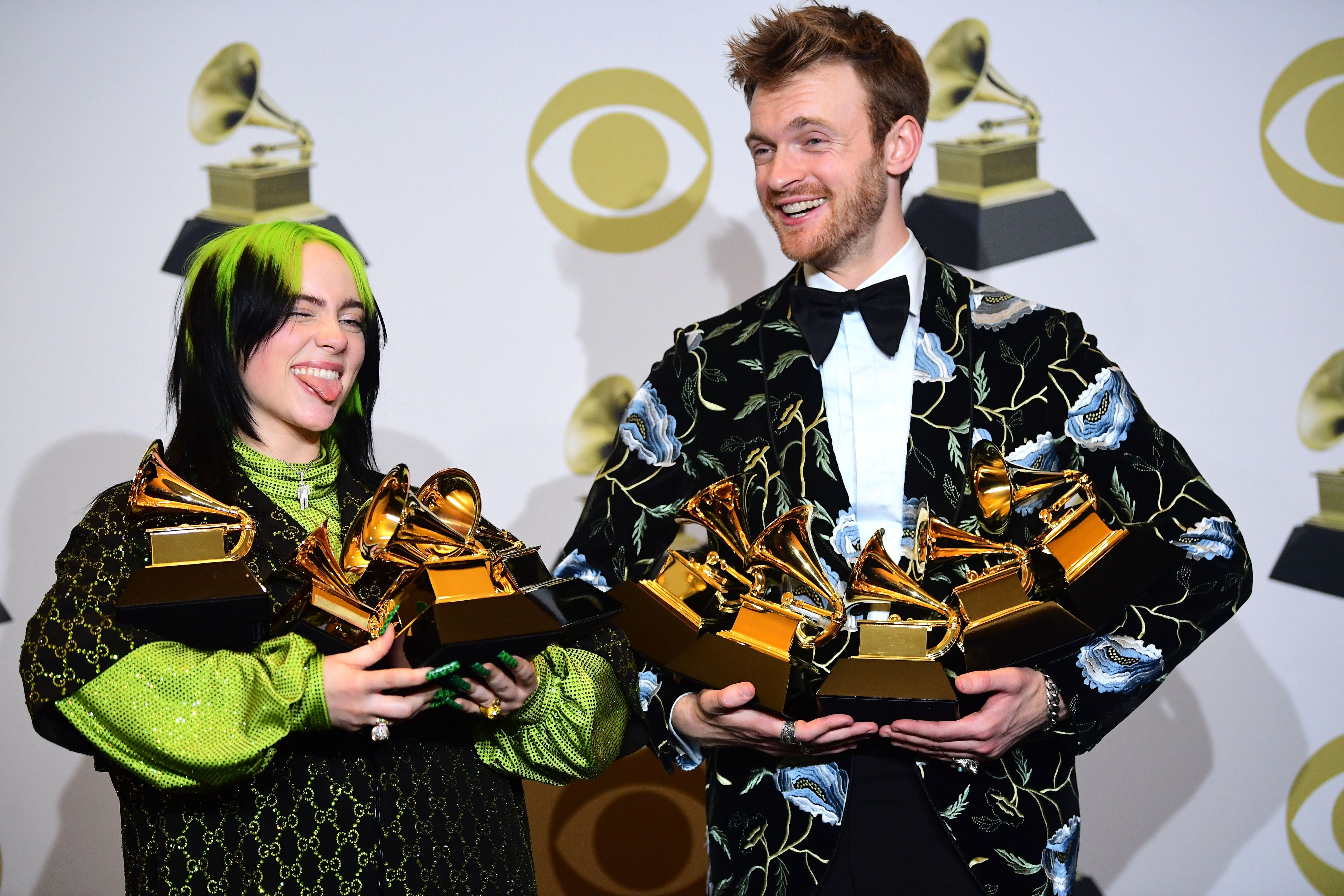 Billie Eilish put her love for 'The Office' to the test, thanks to Rainn Wilson
This artist even got a chance to chat with one of the cast members from the show. That was Rainn Wilson, who portrayed Dwight Schrute. The actor Rainn Wilson gave Billie Eilish a number of The Office-related questions. 
That includes trivia about Nellie's ex-boyfriend's job, Michael's order while he's out with the insurance mafia man, and the 5K charity run. For this artist, though, some episodes stand out more in her memory as her favorites. 
What is Billie Eilish's favorite episode of 'The Office?'
After seeing the series over a dozen times, it's hard to pick a favorite episode. For Billie Eilish though, the artist shared what her favorite moment was once a fan asked over Snapchat. Surprisingly, it's not the episode featured in "My Strange Addiction."
"I would say 'Beach Games,' even though I've seen every episode 13 times now, I've seen 'Beach Games' like 18. So sad," Billie Eilish said as a response on Snapchat. 
Fans can learn more about this performer from her social media platforms. Music by Billie Eilish, including her album When We All Fall Asleep, Where Do We Go, is available on music platforms like Spotify, Apple Music, and Tidal. 
RELATED: Some Billie Eilish Fans Are Wondering Whether or Not the 'Bad Guy' Artist Will Attend College
RELATED: When is Billie Eilish's Birthday? Here's How this Grammy-Nominated Artist is Celebrating this December