What Is Billie Lourd's Net Worth and What Is She Doing Now?
To say that Billie Lourd was born with a silver spoon in her mouth is true. Lourd's mother was actress Carrie Fisher. Fisher, an actress and author, is probably best known for her role as Princess Leia in three of the early Star Wars films. Lourd's father was talent agent, publicist Bryan Lourd who later married Bruce Bozzi.
Even Lourd's maternal grandparents are worthy of a namedrop. Fisher is the daughter of Debbie Reynolds, who was once married to Eddie Fisher: the 1950s singer and actor. Oh, and by the way, Meryl Streep is Lourd's godmother.
What is Billie Lourd's net worth?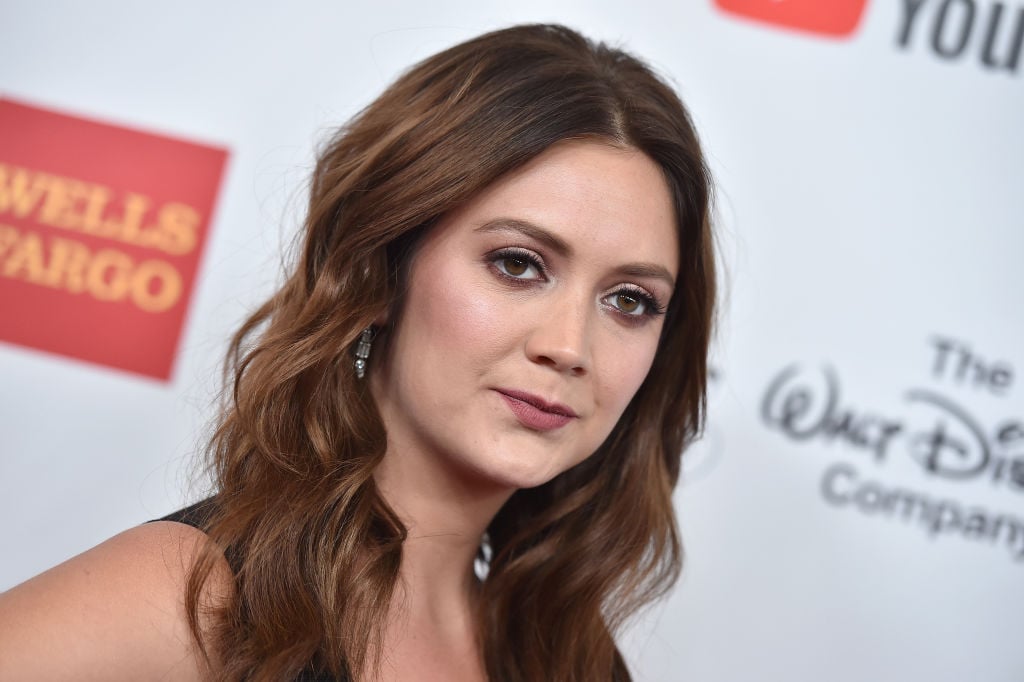 Many perks come with being the child and grandchild of celebrities. Lourd is undoubtedly one of Hollywood's luckiest heirs. She was the only heir to her mother's estate, which is estimated to be worth anywhere from $18 million to $25 million.
She also received a large home and property located in one of the most desirable Beverly Hills swankiest areas. Reynolds and Fisher lived together on the space for many years.
Lourd also inherited all of her mother's personal property, which may include valuable memorabilia from her Star Wars films. According to those who keep up with these statistics, Lourde, as of 2018, had a net worth of $20 million.
Billie Lourd's latest work
Lourd was a cast member of 2018's Billionaire Boys Club, playing the part of Rosanna Ricci, the love interest of Scott Biltmore, real-life heir to the Maybelline company.
In 2019, Lourd played the part of Gigi in the coming-of-age comedy film Booksmart, which debuted in March at the South by Southwest (SXSW) film festival. She shares the screen with Kaitlyn Dever and Beanie Feldstein. The film was critically acclaimed and is Olivia Wilde's directorial debut.
Working with Wilde, according to Lourd, was a fabulous experience. She described Wilde as organized, beautiful, humble, and smart. Although the indie movie opened on the same day as Disney's remake of Aladdin, it held its own and did well for a small flick.
The upcoming eighth season of American Horror Story will include Lourd, along with several other AHS alums, such as Kathy Bates, Evan Peters, and Sarah Paulson.
Billie Lourd is in 'The Rise of Skywalker'h
Best of all, Lourd will make a significant appearance in the new Star Wars film, The Rise of Skywalker, along with her mother, Carrie Fisher. Yes, you read that correctly. There will be a heartwarming moment in the film when high-tech is used to reunite Lourd, who played Lieutenant Connix with Fisher, the legendary Princess Leia. The director, J.J. Abrams, tiptoed around the idea, thinking it might be upsetting to Lourd, whose mother died in 2016. But Lourd agreed to the plan wholeheartedly.
Abrams says it is a miracle that several unused scenes from The Force Awakens still exist. He saw that the discarded moments could continue Leia's story.
"There is an element of the uncanny, spiritual, you know," Abrams said of Fisher's scenes and ubiquitous presence, "Especially with the magical lore of the Star War universe. "
Billie Lourd's family drama around inheritances
Because Lourd's mother and grandmother died within two days of one another, some assumed there would be fighting over the two women's estates. This rumor was not the case, however, and all parties involved seem satisfied with the outcome. The Wealth Advisor says:
It's enough for two households (Billie Lourd's and her uncle Todd Fisher) to live fairly comfortably with minimal effort.
Lourd looks quite capable of building her career into the place where jobs will be consistently coming her way. Looks like she learned plenty from her mother and grandmother.