What is 'Black-ish' Star Anthony Anderson's Net Worth and Who Does He Credit For His Cooking Skills?
Anthony Anderson is most known for playing Black-ish character, Dre Johnson, but his acting credits go back decades. From his first bit role in the early '90s, Anderson's talent speaks for itself. With so many projects under his belt, what is Anthony Anderson's net worth?
When did Anthony Anderson get his start in acting?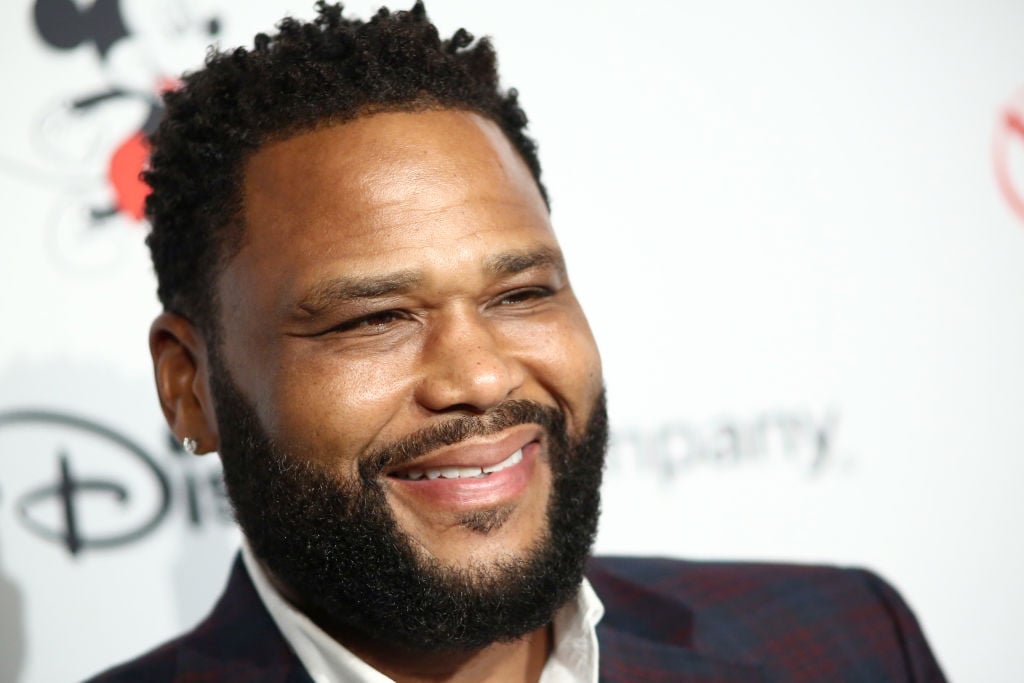 Though technically Anderson's first role was as "guest" in a video short, he appeared years later on the TV series The Wayans Bros. as "guy in jail" and "guy at party."
The California father of two graduated from the Hollywood High School Performing Arts Center before adding to his resume.
Anderson's big-ish break came in 1996 with the role of Teddy Broadis in the TV series, Hang Time. Since then, he's racked up dozens of credits, including his self-titled show, All About the Andersons.
One interesting thing to note is that Anderson has appeared on two different Law & Order franchise shows as two different characters. In 2006, he played Detective Lucius Blaine on Law & Order: SVU, and 2008-2010, he starred as Kevin Bernard on Law & Order for 50 episodes, according to IMDb.
His performance as the Detective earned him four consecutive NAACP Image Award nominations for Outstanding Actor in a Drama Series.
Anthony Anderson is a Food Network regular
Anderson's relationship with Food Network is previously as a judge and competitor on Iron Chef America and a competitor on Chopped: Celebrity Holiday Bash where he lost to actress, Teri Hatcher.
Naturally, Anderson transitioned using the food platform (who wouldn't?) by hosting Carnival Cravings. The show highlighted the best eats at different carnivals such as a lobster corndog, a macaroni-and-cheese-stuffed bacon burger, spaghetti ice cream, and red velvet funnel cake supreme.
Anderson also hosted Eating America With Anthony Anderson where he traveled to food festivals to help chefs whip up culinary delights.
In 2015 the actor teamed up with renowned chef instructor Jeffrey Jimenez, of Le Cordon Bleu in Los Angeles, California to try his hand in the kitchen. Anderson credits his foodie talents to a couple of iconic chefs.
"I grew up watching The Garvin Gourmet and Julia Child," Anderson previously told Black Enterprise. "So, that afternoon I watched Julia Child roast a chicken and I was like, 'Alright. I guess that's what I'm gonna do tonight.'"
What is Anthony Anderson's net worth?
According to Celebrity Net Worth, Anderson's net worth an estimated $25 million as an actor, writer, and executive producer. He earns about $400,000 per episode of Black-ish which is far larger than his season 1 salary of $100,000.
In 2011, Anderson won $250,000 on Who Wants to Be a Millionaire. He donated his winnings to the Alzheimer's Association.