What is 'Bling Empire' Star Cherie Chan's Net Worth?
One of Netflix's new originals is a reality TV show titled Bling Empire. The series offers a glimpse of the lives of a group of wealthy Asians in California. Some people have compared it to the film Crazy Rich Asians, which also featured the culture of upper-class Asians. 
There are a number of stars that appear in Bling Empire. One of them is an heiress named Cherie Chan. She is a Los Angeles local and is a mother of two children. When combined with her fiancé's riches, her net worth proves to be a hefty sum.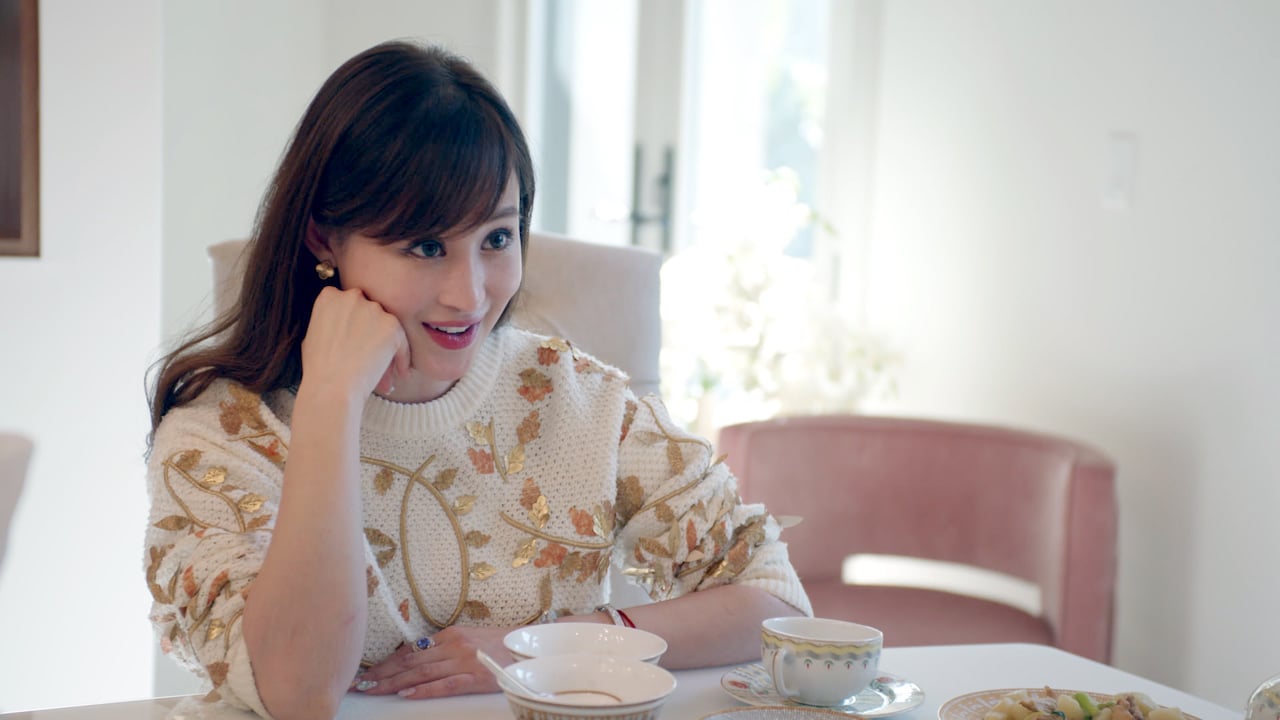 New Netflix original 'Bling Empire'
On January 15, 2021, Netflix released a new reality series titled Bling Empire. The show is about a group of wealthy Asians living in Los Angeles, California. The premise is similar to Keeping Up with the Kardashians, which follows the family as they go through major life events. There is plenty of romance and partying shown in the show. 
Bling Empire portrays the lives of several socialites who explore the major West Coast city. The group experiences relationship drama and attends extravagant parties. The series focuses on the personal lives of each star, and viewers learn about their interests and aspirations. 
One of the popular cast members is Anna Shay, who becomes obsessed with Target. Fans learn that she has been a bit of a recluse and joined Bling Empire to help move past some hardships. Shay is one of many who have various stories to share with the audience. 
Other stars of the show include Kevin Kreider, Kim Lee, and Jaime Xie. The series contains eight episodes that have left viewers wanting a second season.
Who is 'Bling Empire' star Cherie Chan?
Another cast member that fans will get to know is Cherie Chan. The reality star was born in Los Angeles to parents of Chinese descent. Not much is known about Chan's family other than she had lost her mother in 2019. She has been dating fellow cast member Jessey Lee for about five years. The couple has one son and one daughter, according to Oprah Magazine. In the season finale of Bling Empire, the two of them got engaged. 
Growing up, Chan aspired to be a pop singer in Japan. The socialite had even signed deals with Sony Music. Even though she was on her way to make a career in music, she later put her dreams aside. Before deciding to join Bling Empire, Chan and her fiancé were unsure if they wanted to appear on the show. However, she saw it as an opportunity to share her cultural values.
What is Cherie Chan's net worth?
Each star of Bling Empire has amassed quite a bit of wealth, with some of it being inherited or earned. Cosmopolitan reports that most of Chan's fortune comes from her position as an heiress to a denim empire. Part of her earnings also come from her role on the Netflix reality series. 
Of course, Chan's fiancé may also contribute to her wealth, especially when they get married in the future. After all, Lee also comes from a rich family that owns a furniture empire. Their combined net worth is estimated to be $200 million. The couple shares the same worth as famous actor Ashton Kutcher. 
If there is going to be another season, there may be more insight on how Chan plans to add to her fortune. Perhaps, she will decide to pursue music again.