What is 'Bling Empire' Star Kane Lim's Net Worth?
A new reality TV show has gotten the attention of fans all over, and if you remember Crazy Rich Asians, you'll already have an idea of what to expect from Netflix's new hit series Bling Empire. The cast is full of fabulous, over-the-top, and rich Asians who get into crazy things, party more than humanly possible, and stir up some billion-dollar drama worth watching.
Fans are particularly curious about how Kane Lim got rich and what the Bling Empire star's new worth is. So, let's see!
'Bling Empire' is as lavish as it sounds
RELATED: 'Bling Empire': Anna Shay Has Recently Become Obsessed With Target
Netflix users have a new addiction, and it isn't one we're willing to recover from any time soon. Recently, Bling Empire premiered on the popular streaming platform and introduced us to heiress Anna Shay, former pop singer Cherie Chan, DJ Kim Lee, fashion influencer Jamie Xie, billionaire Kane Lim, and more of LA's Asian socialites.
The cast gets into some crazy situations, spends an unimaginable amount of money, gets closer than ever, and gets mixed up in rich people drama about who the Queen of LA is. Your options are team Christine or team Anna, and it's not an easy decision to make because they're both beautifully rich, devious, entertaining, and sassy.
If you're wondering where this loud, outgoing, and multigenerational group of friends got together, join the list. Fans are dying to learn more about their lives, whether they knew each other before the show, and what brought them together. Here's what we found out!
"We tapped into the energy of a group who already know each other and are invested in each other's lives," showrunner Brandon Panaligan told Oprah Magazine. "That's the magic in starting a show like this — it's not forced. We brought our cameras into a world that was already there." 
Kane Lim and how he got rich
RELATED: What is 'Bling Empire' Star Kelly Mi Li's Net Worth?
Kane Lim is the glamorous Singapore socialite from L.A. who is known for his shopping obsession, incredible fashion sense, and hilarious take on what's happening around him. He's also the guy that is everyone's best friend, so you see him getting into a lot of juicy trouble in the series. But believe it or not, there's more to the Bling Empire star than you may have known.
According to Asia One, there are at least five to be exact: First, his family is in big business, but even though he once mentioned his family controls a billion-dollar company, he later admitted his dad isn't a billionaire. Second, everyone knows he can take one hell of an Instagram picture, but many don't know that Rihanna is one of his more than 200,000 followers. Third, he has more than 300 pairs of designer shoes. Fourth, he's a Buddhist and has been for the past three years. Five, he does charity work.
As far as how he got rich enough to afford his fashion obsession, it turns out Kane Lim did things a little different than his wealthy cast members on Bling Empire. He admits to Oprah Magazine that he "was raised very different" and was never pampered when he was younger.
So instead of living off of only family money, "… he spun an investment from his father into his own fortune. He started investing at 17 with a loan from his dad, which he paid back in two months. By the time he was 18, he had a seven-figure fortune."
What is 'Bling Empire' star Kane Lim's net worth?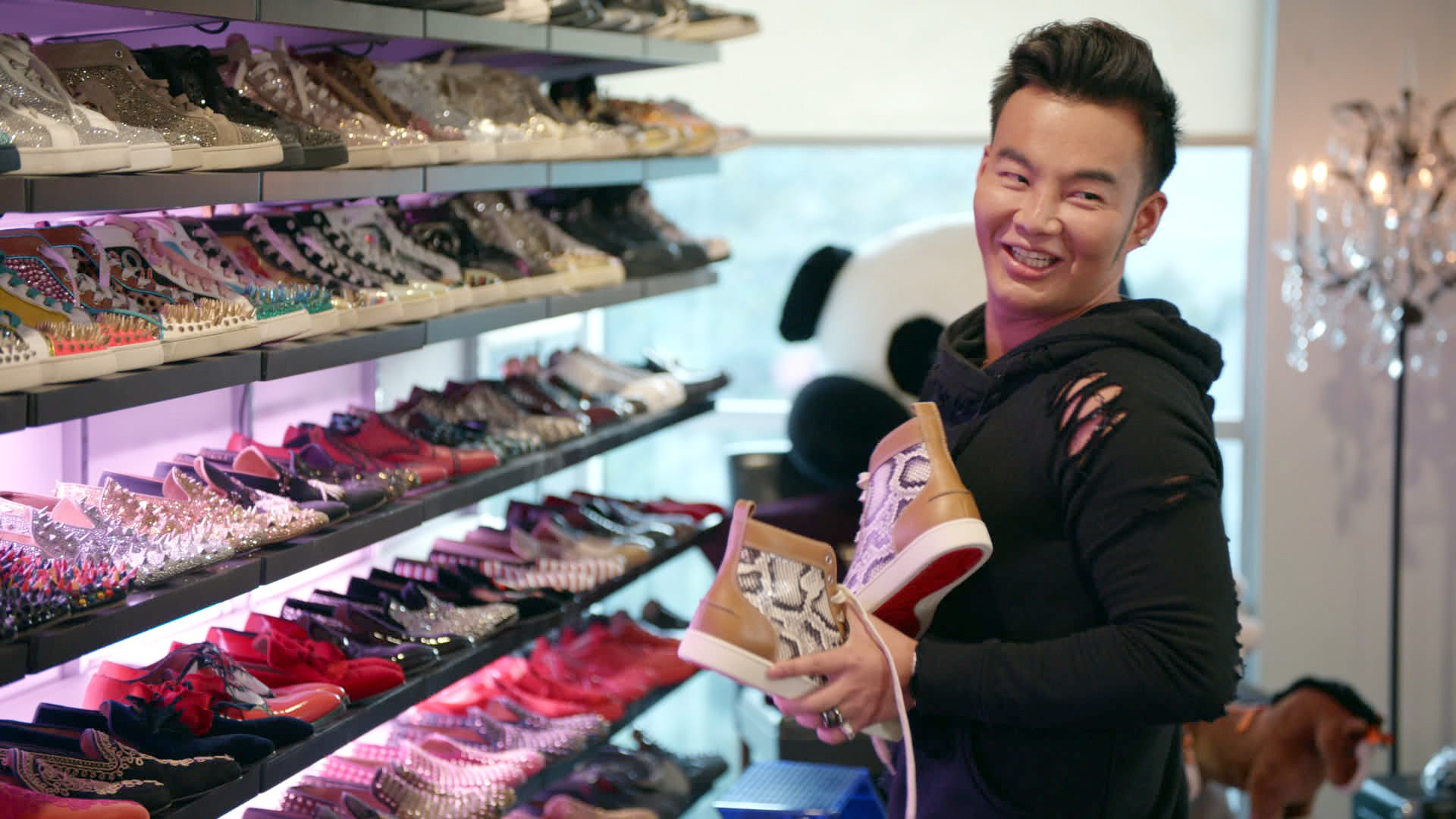 When it comes to money, there isn't a pretty penny he wouldn't put toward new designer clothes to show off on his popular Instagram account. The question is just how high is Lim's net worth to keep up with his shopping obsession? 
Cosmopolitan reveals that Kane Lim is reportedly worth $20 million and "made a lot of his money through smart investments. He made his first million by 20, and his net worth today is a reported $20 million."
A famous quote from Bling Empire that's making its way around the internet is "crazy attracts crazy," but we're noticing that more than anything – it's money attracts money. Most of the stars have a hefty net worth, and fans are all for watching it climb as the show continues to pop out more seasons in the coming years.