What is 'Bling Empire' Star Kelly Mi Li's Net Worth?
For those looking for a new reality show, Bling Empire may be a good pastime. This year, Netflix has a huge lineup of new weekly movies as well as new originals like Bling Empire. The series follows a group of rich Asians in California.
One of the stars is Kelly Mi Li, and viewers can look forward to her presence on the show. Throughout the season, people learn that she worked hard to produce her own wealth. As a result, the entrepreneur is worth millions of dollars.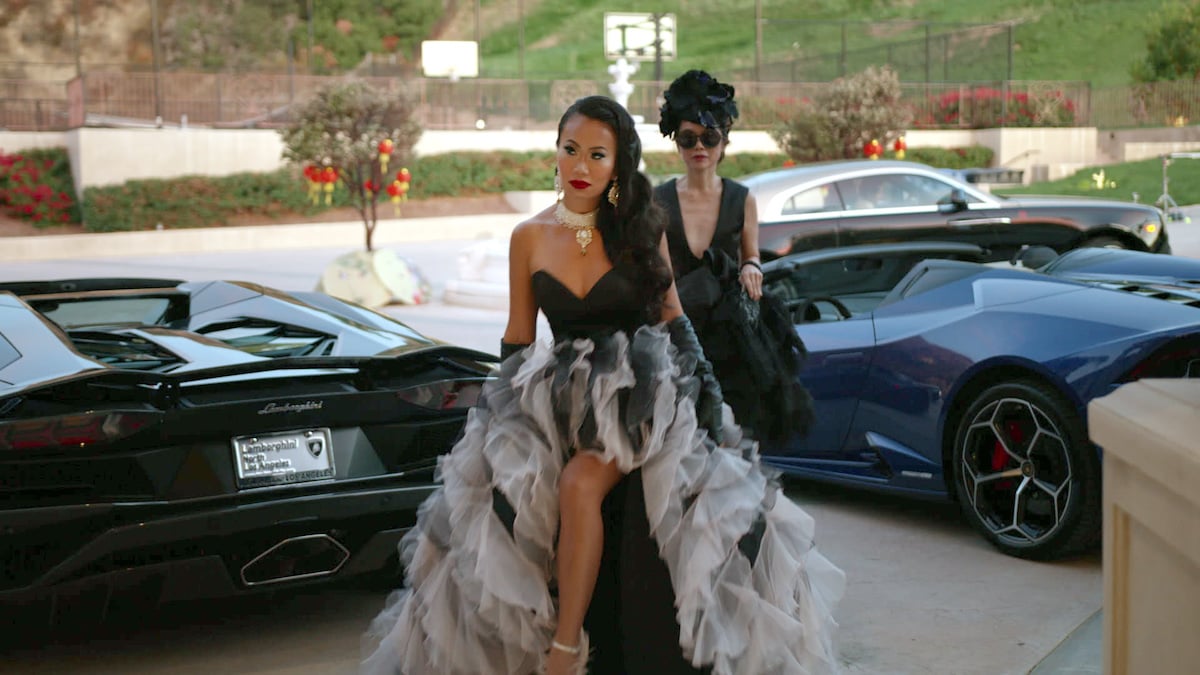 Here is what 'Bling Empire' is all about
RELATED: Here's How Much You Get Paid to Be a Reality TV Star These Days
A successful film from 2018 was Crazy Rich Asians. It portrays the elite class in Singapore, and the cast is almost all Asian. Perhaps, it is because of these aspects that viewers compare the movie to Bling Empire. Bling Empire is a new Netflix series that came out on January 15, 2021.
The show is about a group of wealthy socialites made up of Asians and Asian-Americans. It is a reality series that follows the lives of several people who explore the city of LA, California. Each episode will feature luxurious parties, glamour, and plenty of drama.
Bling Empire is a reality series, so the cast members star as themselves. Some of the socialites include Kim Lee, Christine Chiu, and Cherie Chan. The show cuts between the stars talking about their experiences and scenes of them going about their lives.
Some people may not be fond of reality television. However, fans who enjoy the expensive parties and drama-filled relationships in Keeping Up with the Kardashians may want to check out Bling Empire. There is one season so far, which contains eight episodes.
Who is 'Bling Empire' star Kelly Mi Li?
Another star of Bling Empire is Mi Li, who people know as an entrepreneur. According to Stars Offline, her birthday is on November 13, 1985, which makes her 35 as of 2020. The star was born in China to a single-parent household.
Mi Li mentioned that her mother raised her, and the star is very grateful for her mom. The socialite thrives on social media platforms, especially Instagram. She has thousands of followers, which may grow in the weeks following Bling Empire's release. Mi Li also has a Twitter, but it does not have as many followers.
When it comes to Bling Empire, Mi Li tries to avoid drama between her friends. On the show, she has an on-and-off boyfriend. Their relationship is the center of focus for some of the episodes. The star did get married in her 20s, but she got a divorce a few years ago.
What is Kelly Mi Li's net worth?
Some of the cast members of Bling Empire are quite wealthy. According to Cosmopolitan, Mi Li's net worth is roughly $5 million. The amount is about the same as Real Housewives of Salt Lake City star Lisa Barlow's net worth.
Mi Li's fortune first came from her husband, who was a millionaire. The two of them spent a lot of money, which is estimated to be $400,000 a month. According to The Oprah Magazine, Mi Li's ex-husband got involved in a multimillion-dollar fraud scheme. Reportedly, he is serving 10 years in prison.
After the divorce, Mi Li became a self-made millionaire to support herself. When she moved to Los Angeles, she had bought a restaurant that she later sold. The entrepreneur has worked at several businesses, such as Organic Media Group.
Besides being employed at various businesses, Mi Li has done work as a producer. One of the shows she received credit for was Cypher. She even is one of the executive producers for Bling Empire.