What is 'Blue Bloods' Star Sami Gayle's Net Worth?
Sami Gayle plays Nicky Reagan on the set of Blue Bloods, a popular television show that follows a multi-generational family of New York police officers headed up by patriarch Frank Reagan (played by Tom Selleck).
The show has faced some tough scrutiny from fans, but it has also left an enduring mark on the entertainment world, and Gayle's character Nicky has been at the center of many debates.
When did Gayle come onto the acting scene, and what is her current net worth? Let's take a closer look.
Gayle's first love was not acting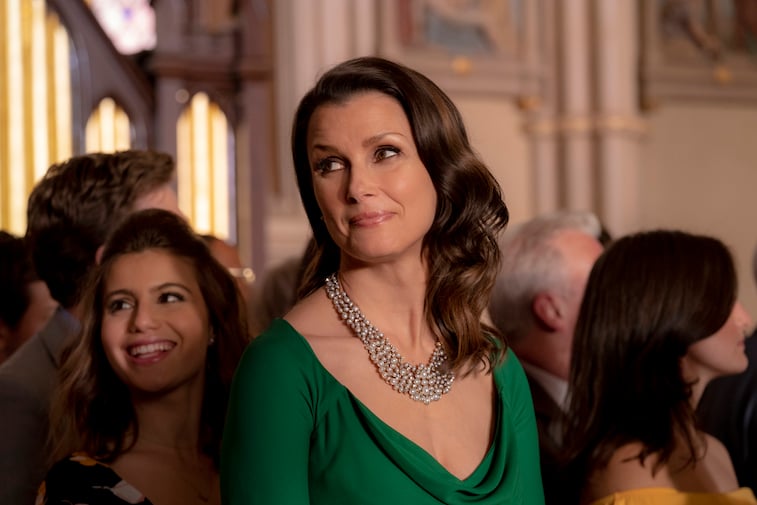 While Gayle is having a lot of success as an actor, it wasn't her original career goal. Gayle started acting when she was only 11 years old, but she was first focused on professional dancing. "I started my career as a dancer, I never really considered acting. I loved dance, I would spend four or five hours a night after school from the time I was six to ten," Gayle explained.
In fact, she was dancing when she was first approached about becoming an actress. "Someone saw me dancing at the ballet school I would practice at in New York once a month — and offered me a role in a show," Gayle said.
She had to turn down that role, though, because it would have conflicted with her brother's bar mitzvah, and her parents wouldn't allow her to miss such an important family event.
Her big brother took her decision to heart and decided that she needed another shot at the stage. He found out that there would be auditions for an off-Broadway production of Gypsy coming up, and he convinced his sister to tryout. She got the part of Baby June, and she followed the show as they moved onto Broadway.
From there, her stage acting career really took off, and she had to hire an agent when she accidentally double-booked herself to perform in two different plays at the same time.
She moved from the stage to the screen
Gayle's star continued to rise, and soon she was making the leap from the stage to the screen. She played a small arc on the television series As the World Turns in 2009 and 2010. In 2011, she took on a guest role in the television show Royal Pains. She has also played parts in several films including 2013's Hateship Loveship and 2014's Vampire Academy.
Without a doubt, though, her most famous role is the long-standing and recurring one on Blue Bloods. Her character, Nicky Regan, offers some depth to the show as she stands as one of the sole progressive voices in a program that's deeply rooted in conservative values.
This difference, while important for the show, has also been as source of contention for fans, many of whom think the show would be better without Nicky's presence.
She's gotten criticism from both directions. Liberal fans think that her character is overly emotional and doesn't do the liberal talking points justice while more conservative fans find her character annoying.
Gayle has big dreams for the future
While working a busy schedule to film Blue Bloods, Gayle was also looking to the future. She enrolled in and completed a degree from Columbia University, and she graduated Summa Cum Laude in 2018.
She also starred in the 2018 film Candy Jar, which follows two high school debate team rivals forced to work together to get into their dream colleges. The film was written by Gayle's brother and featured heavy hitters like Uzo Aduba (famous for her role on Orange is the New Black) and Helen Hunt.
The film received mixed reviews, but critics generally remarked on its sweet nature and easy watching, making it an excellent feel-good film.
Both Gayle's academic and film pursuits hint at a bigger future for her career. Right now, Gayle is definitely in the early stages of what looks to be a promising future.
The actress currently has a net worth of around $200,000 to $500,000. While this is a modest amount compared to many Hollywood stars, Gayle is just getting started and has definitely proven herself to have the drive and determination to make it far in the entertainment world.