What is 'Better Call Saul' Actor Bob Odenkirk's Net Worth?
Bob Odenkirk is a popular writer, comedian, actor, producer, and even director.
The Illinois native was born in 1962 and grew up in a large family. Odenkirk's strong work ethic and talented skills are what have helped get him where he is today.
Bob Odenkirk's journey to fame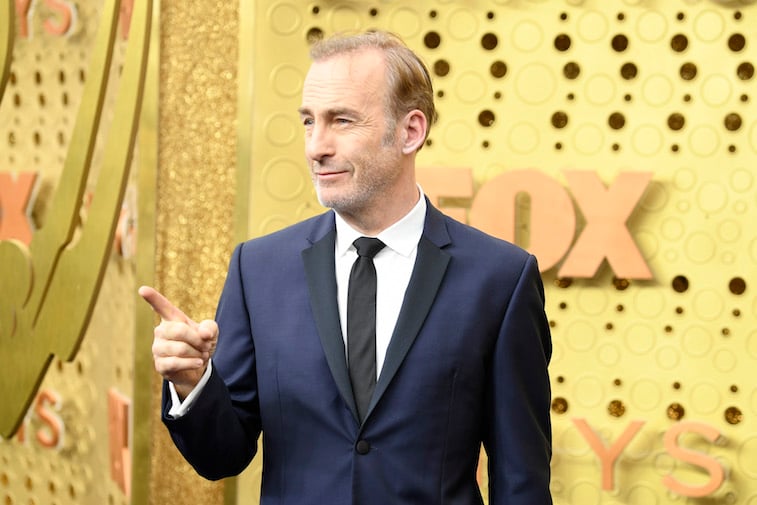 Whether he realized it or not, Odenkirk began establishing his comical reputation and career while he was still in college. Odenkirk started working for his college radio station while he was a student studying at the Southern Illinois University Carbondale.
The student-run radio station, WIDB, gave Odenkirk the opportunity to host his very own late-night show. The show that was called The Prime Time Special inspired Odenkirk to move to Chicago to learn more about improv.
It was in the city of Chicago that Odenkirk met Robert Smigel. The two became good friends and also became big supporters of one another. Eventually, Smigel, who is well-known for his work both in acting and comedy, helped Odenkirk secure a job as a writer on Saturday Night Live. What could be considered the comedy writer's holy grail would be the next era of Odenkirk's career.
For 13 seasons, Odenkirk wrote for Saturday Night Live. He was good at what he did, and Odenkirk's hard work paid off. In 1989 he received an Emmy. Just a few years later Odenkirk won another Emmy for his writing on The Ben Stiller Show.
During his brief time working for this show, he met David Cross, a popular writer and stand-up comedian. Odenkirk began collaborating with Cross and it eventually led to HBO giving them their own show. The show was called Mr. Show with Bob and David, and it was on the air for four successful seasons.
Odenkirk continued to work on his writing after Mr. Show with Bob and David ended, but he also started making a lot more guest appearances on television shows as well. 3rd Rock from the Sun, Curb Your Enthusiasm, and How I Met Your Mother are just a few of the popular series Odenkirk appeared on.
Bob Odenkirk's big break in 'Breaking Bad'
In season two of Breaking Bad Odenkirk played the character of Jimmy McGill. As the viewers learn, McGill is an immoral lawyer who takes on the persona of Saul Goodman.
Odenkirk was only supposed to be featured on the AMC series for a few episodes, but he was invited to the cast as one of the main characters after seeing his amazing performance. Overall, Odenkirk ended up appearing in 43 episodes of the show.
When Breaking Bad came to an end in 2013, the creators and the fans of the show were not quite ready to say goodbye to one of the characters. That is how Odenkirk became the main star of the Breaking Bad spinoff Better Call Saul.
The show's storylines revolve around the beloved character from Breaking Bad, but before the days he even knew Walter White existed. The show has had a huge amount of success since it premiered in 2015. Season five of Better Call Saul is set to begin airing in February.
Bob Odenkirk's personal life
With all of his success, it is surprising that Odenkirk has managed to have a personal or social life. In 1997 Odenkirk married Naomi Yomtov. In a fitting fashion, Odenkirk met his future wife while working on set since she is a producer.
The couple have two children together. Their son, Nathan Odenkirk, was born in 1998, and the couple's daughter, Erin Odenkirk, was born a few years later in 2000. The family appears to be very happy where they live together in California.
Bob Odenkirk's net worth
Odenkirk's net worth is valued at $10 million. It is an impressive number to match an even more impressive career. His work has made an impression on the public and the entertainment industry.
Though it seems like Better Call Saul is coming to an end, it doesn't seem like it will be any time immediately. Plus, even when the show does eventually come to an end, fans are hopeful to see what new project Odenkirk will take on next.