What Is Bob Saget's Wife's Age? Kelly Rizzo Was Hesitant About Dating the 'Full House' Star
The 'Full House' Danny Tanner actor married his second wife in 2018. Who is Bob Saget's wife, and how old is she?
The hit series Full House made actor Bob Saget famous. His character's widowed before the show begins and brings in his best friend and brother-in-law to help him raise his daughters. At the time of his death, Saget was married to his second (and much younger) wife, Kelly Rizzo. In her 30s when they met, Rizzo wasn't immediately eager to date the older stand-up comedian.
Bob Saget and wife Kelly Rizzo married in 2018, despite a notable age difference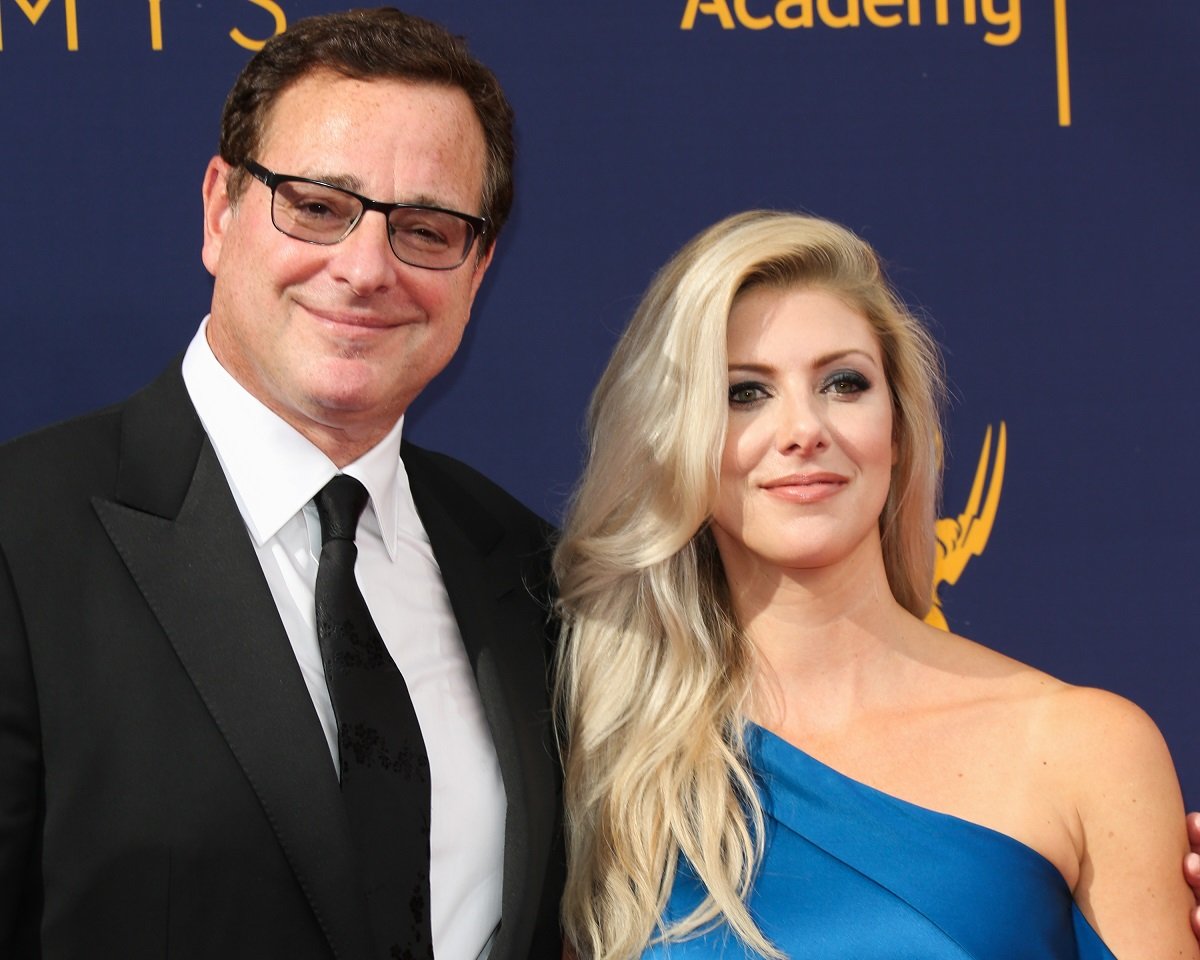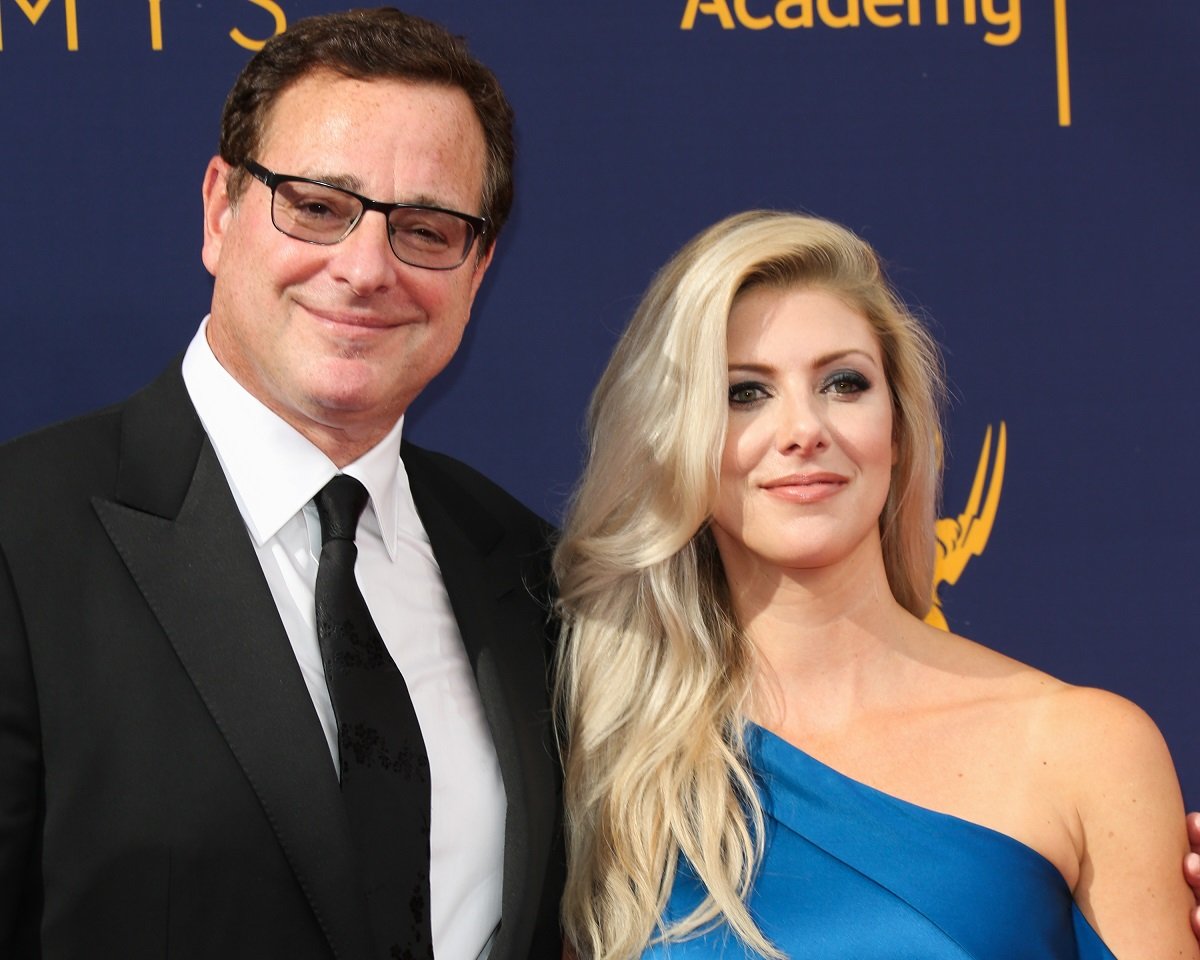 Saget was married twice in his life. The first time was to Sherri Kramer, who he married before Full House began, and he became the household name he is today. With Kramer, Saget has three daughters, Aubrey, Jennifer, and Lara. The couple divorced in 1997, shortly after Full House ended.
Saget remarried in 2018. "I didn't think I'd have a relationship again," Saget told Closer Weekly. "I was kind of in that 'just work, make people happy and take care of your kids until they're 90' mindset." However, after meeting Kelly Rizzo in 2015, all of that changed.
"My daughters love her!" Saget continued of his then-fiance's relationship with his family. "She's a remarkable person, and she's really talented. She's got her own website and streaming series called Eat Travel Rock."
However, Rizzo and Saget's notable age difference — though not uncommon in celebrity relationships — contributed to headlines about him when they got together. When he died, Saget was 65. Rizzo's age at the time? She was 42. They have a 23-year age gap, both sharing May birthdays. 
How Saget and Rizzo met
In February 2021, Rizzo answered fan questions on TikTok. One person asked how she and Bob Saget first met. It turns out it's a digital love story: He DM'd her on Instagram. "I think Bob was looking for a good midwestern gal. A Chicago gal, like myself," began Rizzo.
Saget "did some due diligence," she continued, contacting someone who knew her and assured him she was nice (and not "a b—-" as he had worried). "His fiance reached out to me and said, 'Bob Saget's gonna DM you.' And I was like, 'Uh, I don't know about that,'" said Rizzo of her reaction.
However, Saget won her over with his proposal. "He said, 'Hey, want to come to a show of mine and then go out for some burgers and lobsters?' And then I was like, 'OK, we can be friends,'" said Rizzo. Soon after, she began to feel strong feelings for him. Rizzo and Saget married in October 2018. Days before he died she celebrated their relationship with a sweet Instagram post commemorating another year together.
Kelly Rizzo comments on Bob Saget's death
After the celebrity's death in 2022, Saget's wife Rizzo spoke about how she dealt in the wake of it all. "Every second is horrible," she told Hoda Kotb on Today. "But you start to come to terms with it a little bit." She shared his capacity for love. "He told [everyone] he loved them endlessly," she explained. "That was his entire message." Saget's Full House co-stars expressed similar sentiments in their own tributes.
Rizzo initially broke her silence on Saget's death on the platform they met on. "I have no regrets," she wrote on Instagram of their time together. "I just want to make him proud."