What Is Bobby Brown's Net Worth?
Bobby Brown had a successful career as a singer before transitioning into being a businessman. His current net worth includes music, a food line and producing films.
Bobby Brown was once known as the "bad boy" husband of Whitney Houston. But prior to their marriage, Brown was actually the bigger superstar. He shot to fame in the late 80s as part of the R&B boy band, New Edition, before achieving solo stardom. Brown was a dynamic performer known for his electric dance moves and was appropriately coined the "king of R&B" by Houston for his stage presence.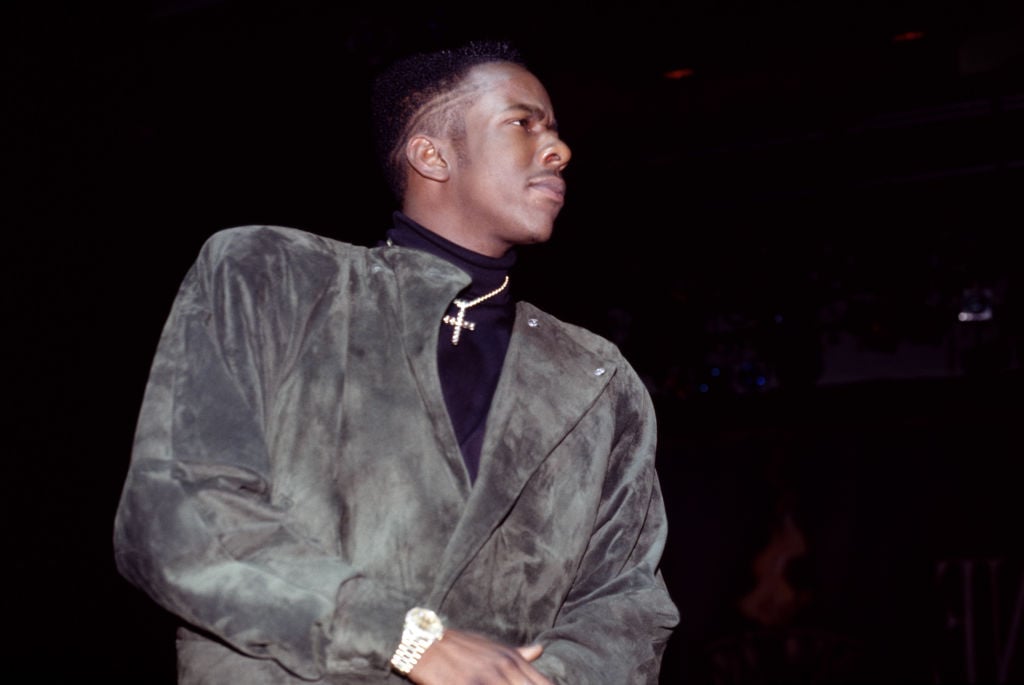 Substance abuse would disrupt his climb to the top but after getting sober, he's continued to tour and perform to sold-out crowds around the world. He also became a businessman, adding to his net worth.
Bobby Brown's career
Brown experienced fame at an early age with his group, New Edition. The group was discovered after winning several talent shows throughout the Boston area. They released their debut album Candy Girl, in 1983 and sold more than a million copies. Their self-titled sophomore album was more successful but not enough to keep Brown in the group. He was voted out of the group in 1985 after continually making headlines for alleged drug use and lewd behavior on stage.
Getting kicked out of the group wasn't the end for Brown. He embarked on a mega-successful solo career. After his first album flopped, his follow up release, Don't Be Cruel, was released in 1988 and took him to the top of the charts. Five songs from Don't Be Cruel made it to the top of Billboard 100 charts. The album sold 12 million copies and was certified platinum seven times by the RIAA. He won his first Grammy award in 1990 for the best R&B vocal performance.
He released 3 additional albums but he failed to have similar success. Drugs and alcohol would plague the singer's career throughout the late 90s and early 2000s, as well as several stints in jail. He sobered up for good almost a decade ago. He's also reunited with his group members.
Bobby Brown branches out of music – what's his net worth?
The ups and downs of the music industry that Brown experienced was an indicator that he needed to think about life outside of singing. Declining album sales as a result of music being sold digitally was more of a push for him. 
In 2014, he started Bobby Brown Foods. The inspiration came from the time he spent in the kitchen while helping his mother prepare meals for his family while growing up in the housing projects of Boston. As an adult, Brown focused on making special sauces to add special flavor to his food. His line consists of sauces and spices. His barbecue sauce has become a top-seller. All of his sauces are made with natural ingredients to reduce sodium.
Brown also added executive producer to his resume. He helped to create two biopics, The New Edition Story and Every Little Step. Both miniseries premiered on BET and shattered ratings, marking the highest film debuts in the network's history. 
With his music career, food line and venture into film production, according to Celebrity Net Worth, Brown is worth an estimated $2 million and is projected to make more. 
Brown's putting his money to good use, opening the Bobbi Kristina Serenity House in 2015 in honor of his daughter. The house is a safe haven for victims of domestic abuse.