What Is Bruno Mars' Heritage and Race?
Singing, dancing, and the ability to cross genres have made Bruno Mars a widely recognized entertainer. The talented artist comes from a diverse background, which shines through in his variety of musical styles. He performs pop, R&B, funk, soul, reggae, hip hop, and rock that appeals to large audiences.
While his diversity has caused controversy among some, Mars doesn't let that get him down and continues to enjoy his musical passion. His dedication is what keeps fans following his journey to the top of the music charts. 
Bruno Mars needs no introduction
RELATED: Bruno Mars and 14 of the Other Highest Paid Las Vegas Performers
Peter Gene Hernandez, best known as Bruno Mars, is a professional American singer. He's had many hit singles from his albums 24K Magic, Unorthodox Jukebox, and Doo-Wops & Hooligans.
He uses the stage name Bruno after a nickname given to him by his father when he was a baby and added Mars to give it more piazza. The now chart-topping solo artist impresses fans from around the world. However, his rise to fame wasn't simple. 
Bruno Mars' success 
Mars was recognized as a talented singer and artist at a young age. He joined the family's Elvis impersonation musical act at only four-years-old and continued performing in the family band throughout his childhood.
While he grew up in a very musical family, he faced challenges breaking into the music industry in LA, California. After graduating from high school, Mars moved to L.A. to follow his musical passion.
With his natural stage presence as a child, he quickly grew frustrated that his music career was taking off and turned to songwriting. Looking back on this experience, he said: "You have to write the song the world is going to want to hear and play it over and over again. I learned that the hard way here in L.A."
A friend introduced Mars to songwriter Phillip Lawrence, who helped him compose material to promote to record labels.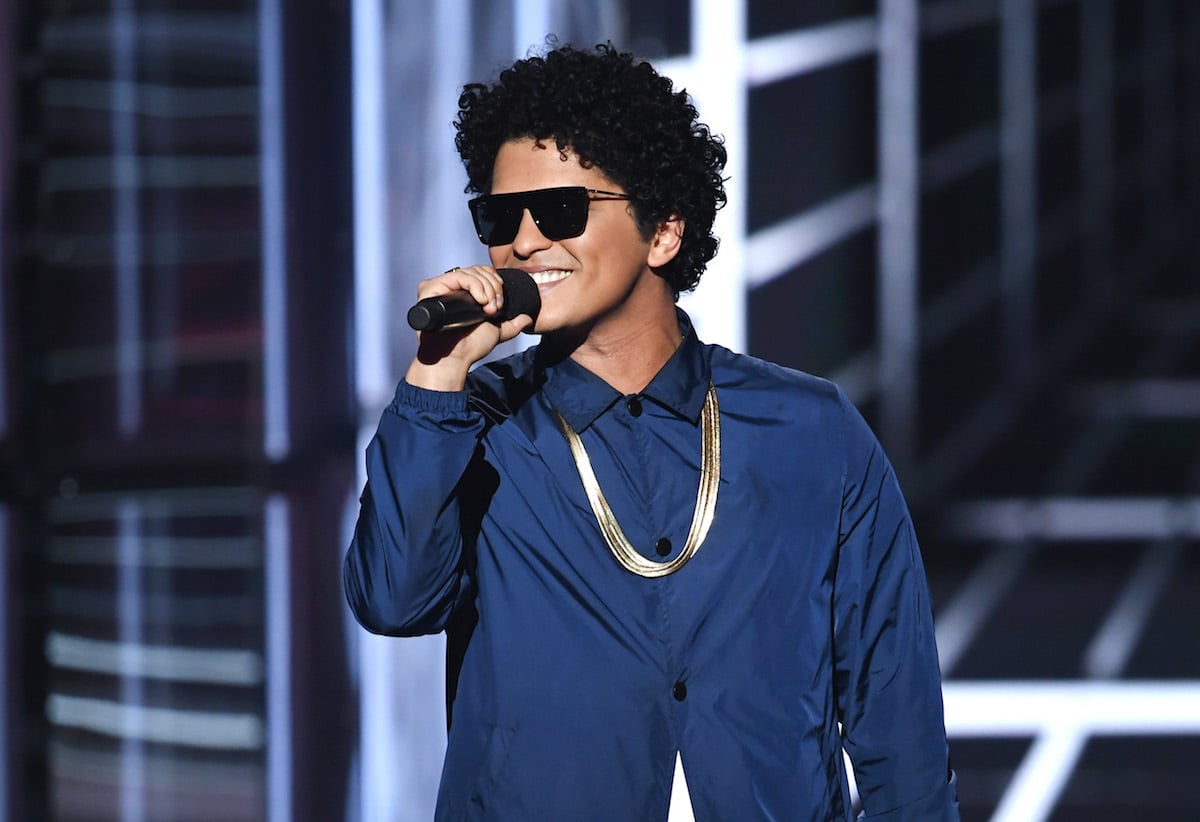 By the early 2000s, Mars was writing songs for many popular singers including, Flo Rida's smash hit Right 'Round," Brandy's "Long Distance" and Travie McCoy's "Billionaire." After becoming known as one of the premier pop songwriters, Mars had the opportunity to perform on the 2010 hit "Nothin' on You." This song became No. 1 on the Billboard singles chart and gave Mars the boost needed to transform into a pop performer.
Only a few months later, he released his first solo single, "Just the Way You Are," from his debut studio album. His debut efforts proved to be a success, giving Mars several Grammy Awards nominations. While he went home empty-handed that night, he continued releasing more hits and impressing even the veterans of the music industry.
His perseverance paid off, and the third time turned out to be a charm, with his third studio album being a huge success. Mars cleaned up at the 2018 Grammy Awards, winning in all six categories he was nominated and delivering a fantastic performance alongside Cardi B. 
What is Bruno Mars' nationality and heritage? 
For many, the answer to nationality and heritage is simple, but for Bruno Mars, it is more complicated. He was Hawaiian-born to a father of Puerto Rican heritage and a mother from the Philippines.
However, a deeper dive into his ancestry, you will find he is also one-quarter Jewish, hailing from Hungary and Ukraine. The blending of cultures and nationalities is somewhat of a tradition to Bruno's family.
In fact, one pair of his great-great-grandparents, the great-great-grandfather was born in Spain and the grandmother in the Philippines. After the passing of her husband, she then remarried a Chinese gentleman.
Therefore, coming from a very blended heritage, Bruno identifies with several including, American, Hawaiian, Filipino, Puerto Rican, Hispanic, Ukrainian, Hungarian, Jewish, European, Asian, and Spanish.