What Is BTS's 'Butter' About?
BTS's "Butter" is the group's latest release. It is an upbeat track that's perfect for welcoming in the summer.
However, some fans might be curious to know what "Butter" is all about. Is there a special meaning behind the song?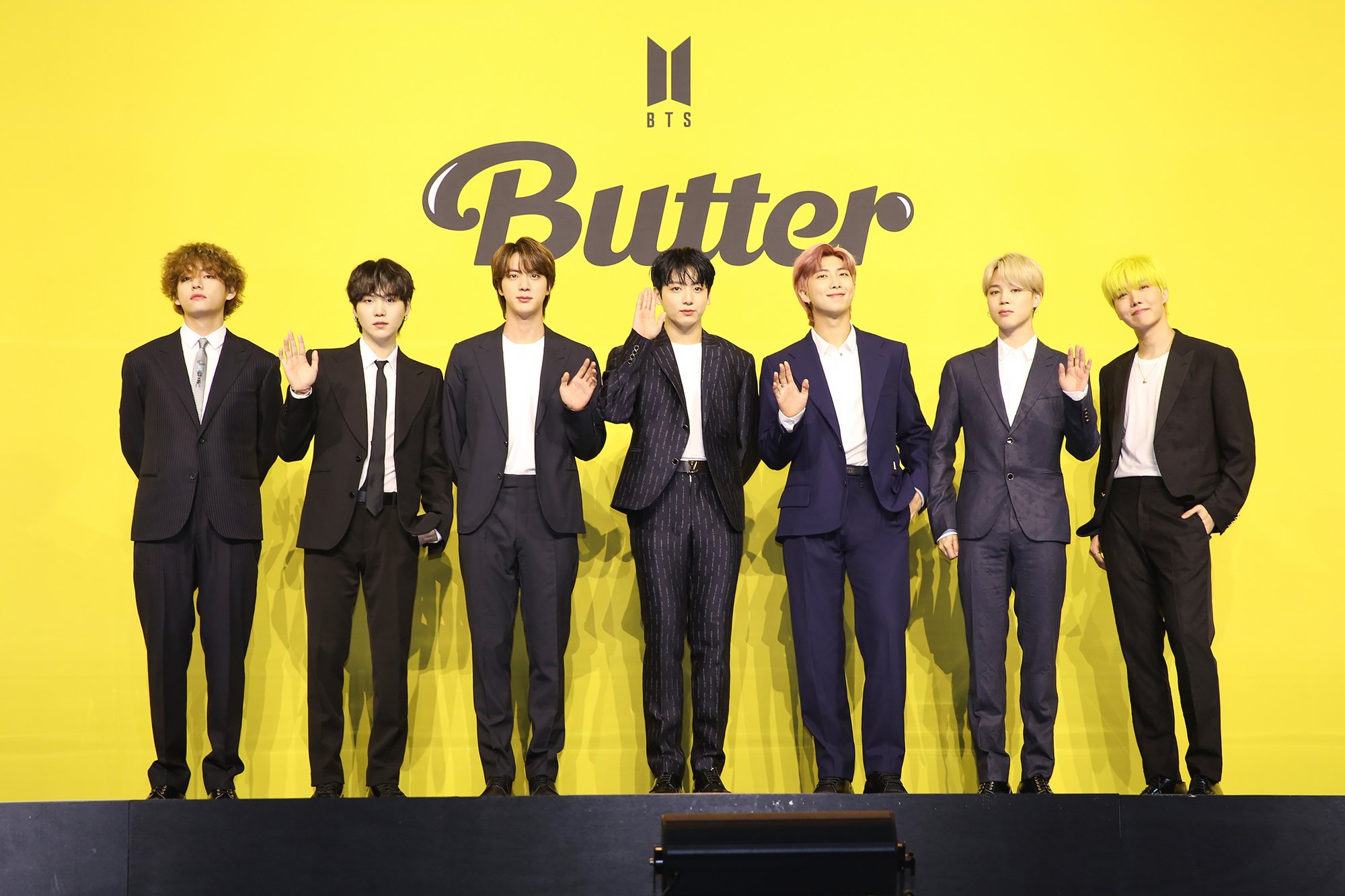 BTS's 'Butter' has been extremely popular with music listeners worldwide
"Butter" was released on May 21, 2021. It has since become an extremely popular song, rivaling the group's previous hit, "Dynamite."
Within the first 24 hours of its release, "Butter" managed to break YouTube records. The music video garnered over 3.9 million concurrent views, making it the biggest music video premiere on the platform. It also later achieved 108.2 million views within the first 24 hours, setting a new record for such a feat.
On Spotify, "Butter" was streamed 20.9 million times globally within the first 24 hours, giving it the most first-day streams a song has ever achieved on the platform.
"Butter" has since charted at no. 1 on the Billboard Hot 100. It also charted at no. 1 and in the top 10 in various countries.
What is 'Butter' about?
It's clear many people around the world are listening to BTS's "Butter." However, for those looking for a special meaning behind the song, the members have explained that there isn't any.
According to Variety, "Butter" is simply meant to be a fun track that is easy to listen to. It talks about an attraction between two people, but other than that, BTS is not hiding anything deeper among the lyrics.
"If you hear the title 'Butter,' you know immediately that we tried to prepare a song that's easy listening, instead of [something with] a really heavy or profound message," Jimin said "This is a little embarrassing, but it's something smooth like butter, that really melts into and grabs hold of you. It's a very cute song, sort of a confession."
Jungkook also added, "'Butter' is very simple. It's getting warmer and will get hotter, and we hope that you can spend a fun summer with BTS."
BTS often writes songs about meaningful topics
While BTS occasionally releases fun songs like "Butter" and "Dynamite," the group also has a reputation for writing hard-hitting tracks as well.
When BTS was formed, the group was originally meant to be a hip-hop ensemble that made music for young people. As a result, BTS often write lyrics about social issues that the youths of both South Korea and the world can relate to. For example, some songs talk about the expectations placed on young people by adults around them. Others touch on the subject of mental health and the struggle to find happiness. At the heart of it, BTS often shares messages of hope and self-acceptance.
HYBE's CEO, Bang Si-Hyuk, believes this is a factor in BTS's immense success. He told Time Magazine, "They don't shy away from speaking about the pain felt by today's generation. They respect diversity and justice, the rights of youths and marginalized people. I think all of these factors worked in their favor."