What Is Calvin Harris' Real Name? Singer Wanted To Be More 'Racially Ambiguous'
Learn more about what Calvin Harris' real name is and why he changed it.
It's not out of the ordinary for celebrity actors, musicians, and performers to go by another name. A lot of them choose to drop their given name to create a stage persona.
Calvin Harris is a well-known singer, producer, and DJ that did just that. Strangely, the reason behind his name change is that he wanted to be more "racially ambiguous."
So, what exactly does that mean, and why did he choose the moniker of Calvin Harris?
Who is Calvin Harris?
Growing up in Dumfries, Scotland, the young artist recorded music in his bedroom until hitting it big in 2007 with his debut album I Created Disco. 
In 2009, Harris' second album debuted at number one. Planet Radio claims his third album titled 18 Months established him as "one of the biggest names in electronic music."
The 37-year-old singer has collaborated with some of the industry's biggest artists, including Rihanna, Dua Lipa, Katy Perry, Rita Ora, and Ariana Grande.
According to  Wealthy Gorilla, Harris is the richest DJ in the world with an estimated net worth of $300 million.
What is the real name of the richest DJ in the world?
The world-famous Scottish producer was born Adam Richard Wiles in January 1984. Fans were shocked to discover the real name of their favorite DJ when Taylor Swift thanked her boyfriend Adam at an award ceremony in 2016. 
Bustle reported the "Summer" artist created a stage name that was "kind of terrible and racially insensitive." They felt his pseudonym "doesn't make any sense."
Harris explained the reasoning behind his name change to ShortList, saying, "My first single was more of a soul track, and I thought Calvin Harris sounded a bit more racially ambiguous."
He explained, "I thought people might not know if I was black or not. After that, I was stuck with it."
In January 2020, the Daily Record reported the globally recognized artist decided to change his name yet again. Harris released two new tracks under the name of Love Regenerator. He told Radio 1, "I didn't want to put it under my stage name that's known."
Harris explained: "I started feeling almost negative connotations with that name. It's not my name. My name is Adam. The fake name has been around for a long time, and it's served me well."
Harris' connection to Taylor Swift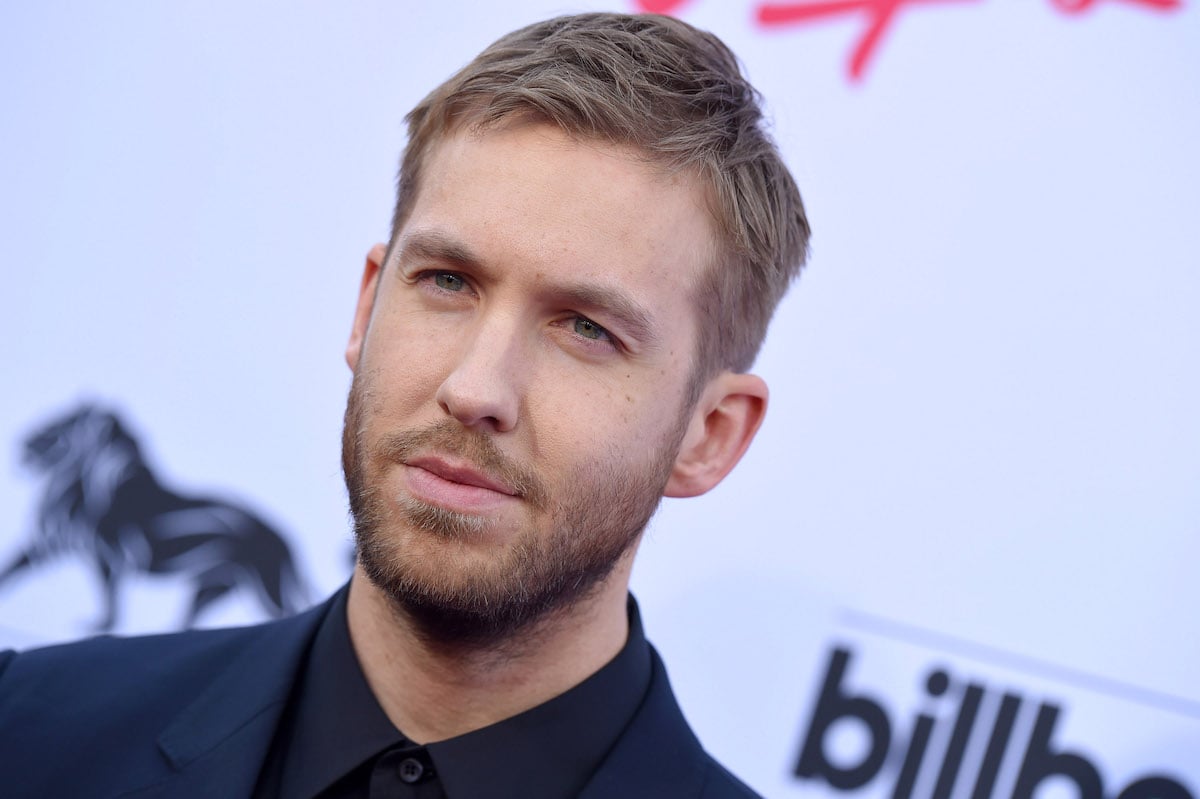 Swift is not shy about throwing shade at ex-boyfriends in her song lyrics. She has famously referred to John Mayer, Jake Gyllenhaal, and Harry Styles in her songs.
Harris was the longest relationship the "You Belong With Me" singer has had, so it stands to reason that he was no exception to her wrath. Many believe several of her songs refer to the breakup with Harris.
According to People, the celebrity couple dated for approximately 15 months until June 2016, when the famous duo split.
At the time, Harris took to Twitter, saying, "The only truth here is that a relationship came to an end & what remains is a huge amount of love and respect." The "Cardigan" singer seemed to agree with the sentiment by sending out a retweet. The pair went their separate ways, and fans continued to theorize how many of Swift's songs refer to her ex-boyfriend.
In 2020 when Swift released "Coney Island" it was presumably another reference to her relationship with the Scottish DJ. Fans believe the lyrics "But when I walked up to the podium I think that I forgot to say your name" is about Harris.