What Is Cardi B and Saweetie's Relationship Like?
Cardi B and Saweetie have quickly become two of the most popular rappers out. Both found success through their unique rap styles, fun personalities, and penchants for making songs that constantly stay on your mind. But what is their actual relationship like? Are Cardi B and Saweetie friends?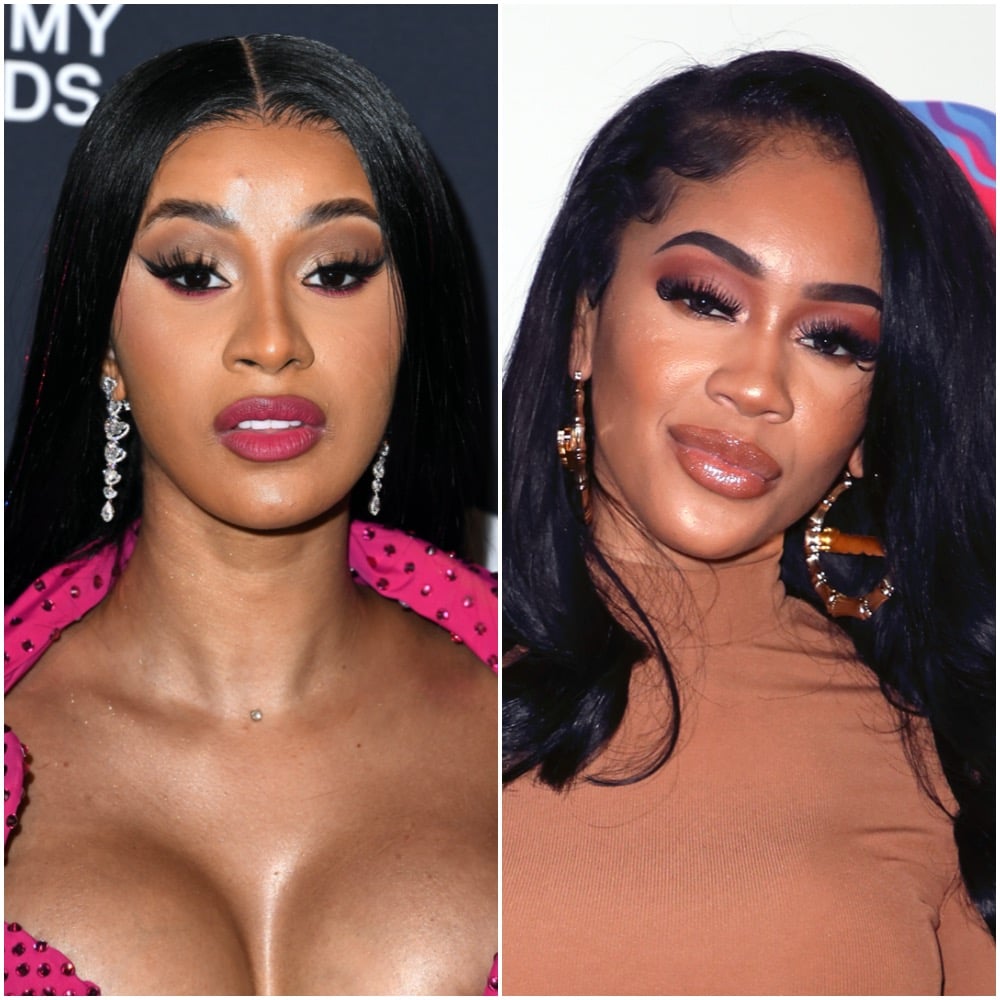 Cardi B and Saweetie are fans of one another's music
After breaking out with 2017's "Bodak Yellow," Cardi B was asked to name her favorite rising female rappers. She listed them off on Twitter, noting she really liked Saweetie, who had been making waves following the release of 2017's "Icy Grl."
Saweetie would return the love in several interviews in the years after, including in 2018 when she praised Cardi B to REVOLT TV. "I love her energy. She's popping, she's cute," said Saweetie.
She even noted that she would be open to doing a double date with their respective partners, Quavo and Offset from the rap group Migos. "That would be cute," she told The Dana Cortez Show.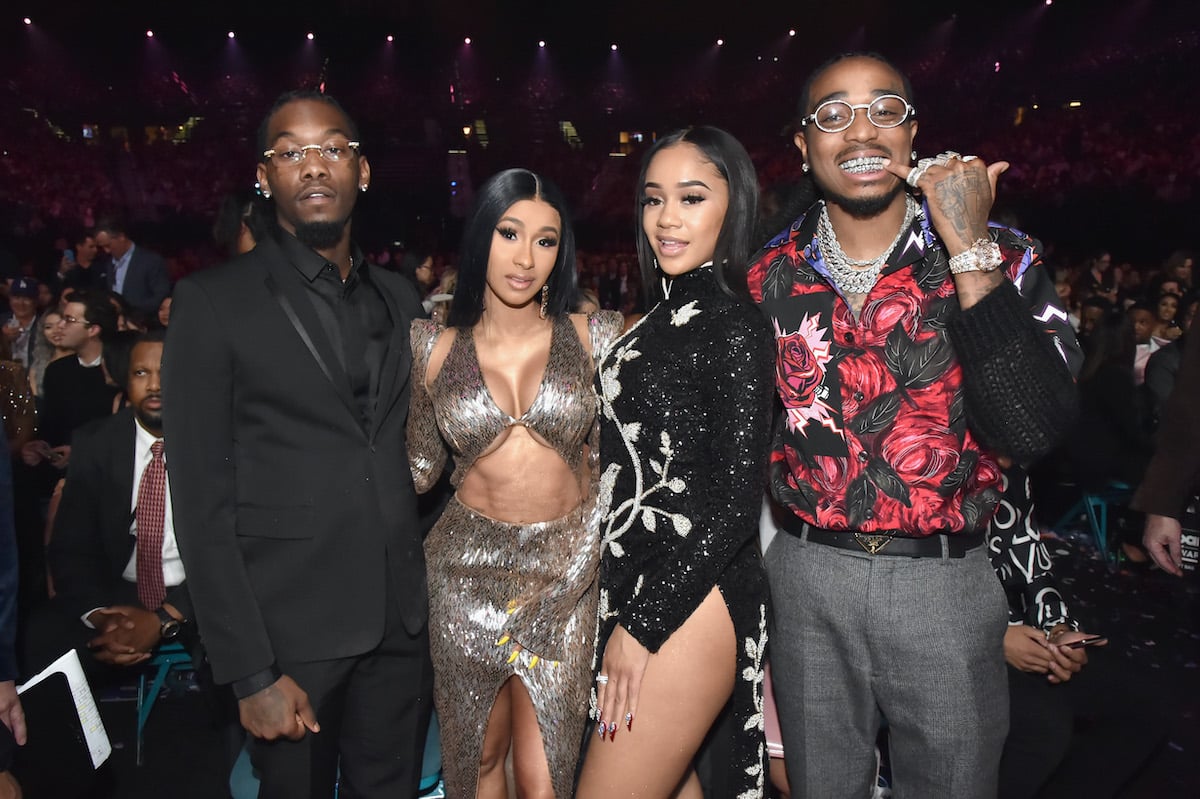 But that seemingly has yet to happen
However, it appears that Cardi B and Saweetie have met a couple of times, including in 2019 when Saweetie joined Cardi B for a stop on her tour.
"I'm just so excited to be able to open for her 'cause she's really dominating the game right now," Saweetie said ahead of the tour in an interview with Hard Knock TV. "I'd even like to sit down with her and just, like, hear some tips 'cause I'm a learner, so I just like to know what's going on so I can perfect what I'm doing."
She went on to open for Cardi B in July 2019 at a show in Tulsa, Oklahoma, wearing a cheerleading outfit as she performed.
Afterwards, Saweetie publicly thanked Cardi B for allowing her to be part of the event. Taking to Instagram, she penned a message that said in part: "Thank you @iamcardib for this opportunity 💙 show 1 was amazing thank you Tulsa!! #BardiGang & #IcyGang was in the house tonight ❄️❄️"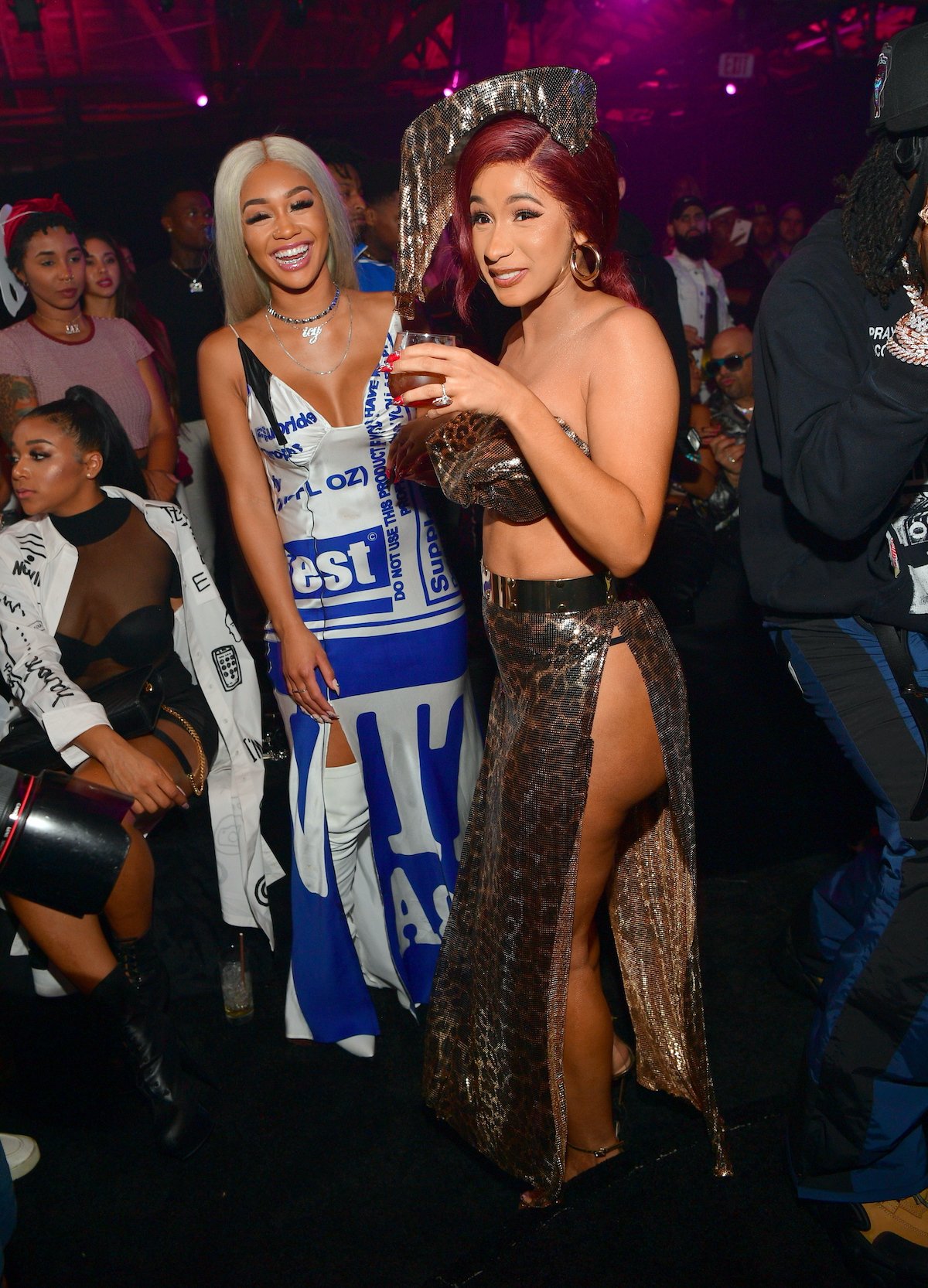 Is there any chance Cardi B and Saweetie will collaborate on music?
It doesn't appear that either of them have ever commented on the possibility of a music collaboration. But we do know that both of them are working on new music.
Cardi B has said that she's working on the highly-anticipated follow-up to her Grammy-winning debut Invasion of Privacy (2018). She gave fans a taste of what could come on the Megan Thee Stallion-assisted song "WAP," which topped the Billboard Hot 100 in August. But she has yet to announce an official release date for the upcoming project.
Saweetie, meanwhile, has been gearing up to release her debut studio album, Pretty B*tch Music. She also has not revealed a release date, but she's been tiding fans over with songs such as the infectious "Tap In" and "Back to the Streets" featuring Jhené Aiko.
While we wait for more from these two, fans can find their music on streaming services now.