What Is 'CHiPs' Star Larry Wilcox Doing Now?
Although actor Larry Wilcox has appeared in numerous TV shows and made-for-TV movies, including The Dirty Dozen and National Lampoon's Loaded Weapon 1, he is best known for his appearance in the buddy-cop drama CHiPs.
In it, he plays officer Jonathan Baker, the straight-laced foil to Baker's rambunctious partner Francis Poncherello (played by Erik Estrada). 
After CHiPs went off the air in 1983, many fans wondered what happened to Wilcox. The actor has been keeping busy and, ironically for someone who played a law officer, had a brief run-in with the law himself.
Wilcox was a military veteran before getting into acting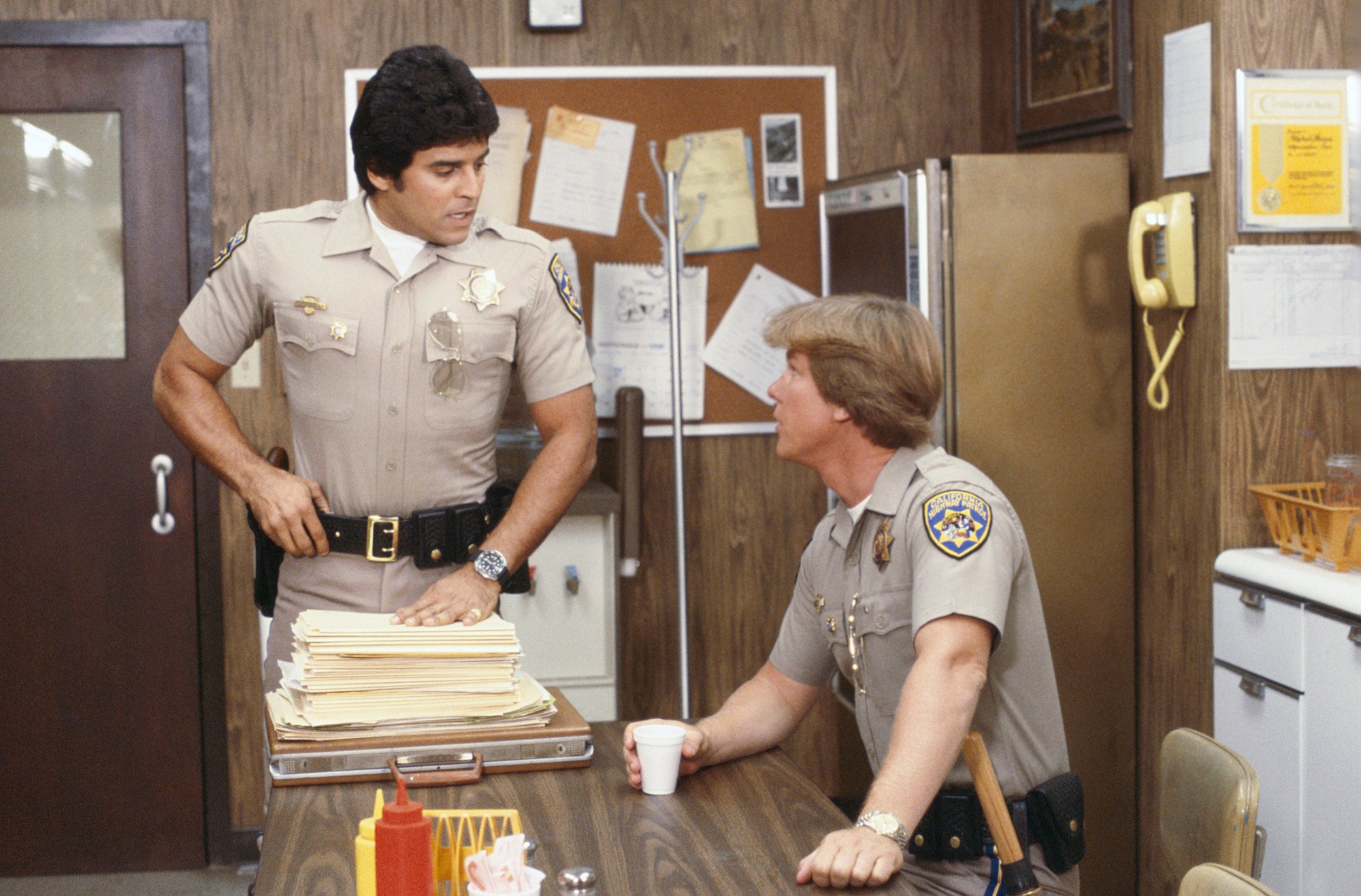 In some ways, Wilcox's character as a serious, no-nonsense officer in CHiPs mirrors some of the actor's real-life experiences. Before he started working in Hollywood, Wilcox spent time in the military.
"Larry was drafted in the Army but he wanted to be in the best outfit during the Vietnam War and so he enlisted in the United States Marine Corps," explains IMDB. "He honorably served thirteen months in Vietnam with five campaign stars and two meritorious promotions." He was discharged with the ranking of sergeant, and went back to college to study acting. 
Wilcox's first breakout role was in 1973's Lassie, and soon he was working on TV shows like The Partridge Family, Fantasy Island and Hawaii Five-O.  In the late 1970s, Wilcox landed the role on CHiPs that would define his career.
'CHiPs' premiered on September 15, 1977
CHiPs paired Wilcox and Estrada together as a pair of Los Angeles officers chasing down criminals on the highways of California. Each hour-long episode typically included a car chase, giant freeway crashes and pileups, and Wilcox's character trying to keep his rambunctious partner out of trouble.
CHiPs premiered in 1977, and its series finale came out on May 1, 1983, after six seasons on air.  It quickly became a pop culture phenomenon, and fans couldn't get enough of Wilcox.
"When I look in the mirror I don't see a male icon," he says in an interview published on Medium. "But while we were doing the show, we were supposedly male icons because…our Nielsen ratings were a high 19 to the 20s…numbers that are unheard of today. So, you're reaching millions of people. […] I felt there was a responsibility as a so-called-male icon. And the responsibility was that those fans out there have a special place in their heart [for Erik and me]. And we were able to serve some kind of meal for the appetite they needed. But I don't think it's about signing autographs and being a 'star.' It's about serving the hopes, and wishes and spirit of the fans."
Larry Wilcox remains busy to this day
After CHiPs ended, the show spawned a 1998 film (with Wilcox reprising his role), as well as a 2017 remake in which Wilcox was not involved.
Ironically for someone who played a law enforcement officer, Wilcox ran into legal problems himself. CNN reports that in 2011, he was sentenced to three years of probation for conspiracy to commit securities fraud.
More recently, even though Wilcox doesn't play a cop anymore, he is still involved in police-themed work. 
He's been "keeping very busy, fund-raising for charities like Police and Fire: The Fallen Heroes and Cops 4 Kids, producing TV commercials, acting as a celebrity spokesman and investing in a range of companies that are working on technologies from a fuel-saving device to batteries for the military," reports the Los Angeles Daily News.
Wilcox also wants to get into producing movies, telling the outlet that he wants to "have my own little film company that will produce and distribute films of their own."