What is Coldplay's Net Worth?
Known for their soulful lyrics and eclectic range of musical styles, the British alternative rock band Coldplay has been a household name for over a decade. Since their formation in the late 1990s, Coldplay has become one of the most commercially successful and globally recognized music groups.
With six successful studio albums and millions upon millions of earnings from concert ticket sales alone, Coldplay fans might wonder just how much the English ensemble is worth. Keep reading to learn more about Coldplay and their net worth.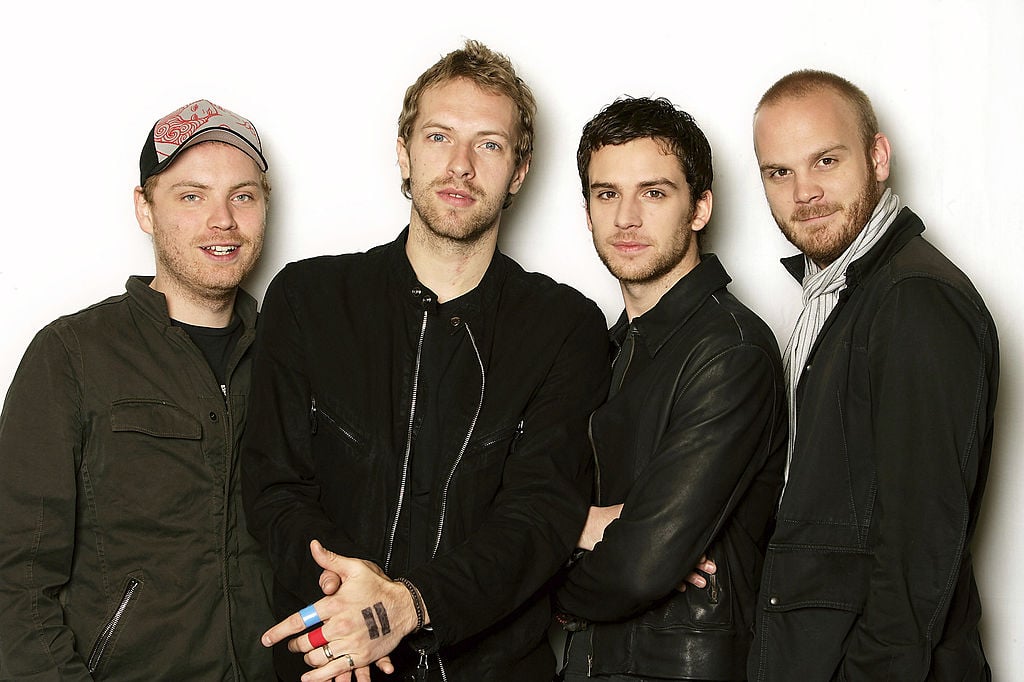 Who are the members of Coldplay?
Coldplay has four members: Chris Martin, Jonny Buckland, Guy Berryman, and Will Champion. The band considers their creative director and former manager, Phil Harvey, to be the fifth member.
Lead singer and pianist, Chris Martin, discovered his passion for music at the preparatory Exeter Cathedral School in England. Martin's mother was also a music teacher. As a solo artist outside of his work with Coldplay, Martin has written music for many other performers, like British artists Embrace and Jamelia. He has also collaborated with Beyoncé, Kanye West, Rihanna, Avicii, and The Chainsmokers.
Martin was married to actress Gwyneth Paltrow for ten years before the pair divorced in 2015. Currently, he is dating actress Dakota Johnson. Chris Martin has a net worth of $120 million.
Coldplay's lead guitarist, Jonny Buckland started playing guitar at the age of 11, inspired by the performances of George Harrison, U2, and My Bloody Valentine. Since Buckland created Coldplay with Martin, he has become a source of inspiration for aspiring guitarists everywhere.
His musical style and technique influenced bands like The Fray, Train, and The Killers. Buckland is also the godfather of Apple Martin, the daughter of Martin and Paltrow. He has been married to Chloe Lee-Evans for nearly a decade. Jonny Buckland has a net worth of $75 million.
The band's bassist, Guy Berryman, is often referred to as the "dark horse" of the group because of his shy, soft-spoken personality. Berryman learned to play bass guitar at the age of 13. The musician is also very fond of playing drums, having admitted that if he wasn't already the bassist, he would definitely want to be Coldplay's drummer. Even though Berryman is left-handed, he plays bass guitar with his right hand.
Berryman is currently married to Dutch model Keshia Gerrits. Guy Berryman has a net worth of $90 million.
Coldplay's drummer and backup vocalist, Will Champion was the very last of the main four members to join the band. Compared to the other members of the band, his interest in music grew very early. Champion learned to play piano and violin when he was eight years old. Growing up, Champion was influenced by the musical talents of Nick Cave, Tom Waits, and Irish folk music.
Prior to joining the band, Champion had little to no experience playing drums, but quickly adapted to his role. He is considered to be the "rational one" among his fellow bandmates. Will Champion has been married to Marianne Champion since 2003 and the pair have three children. Champion has a net worth of $90 million.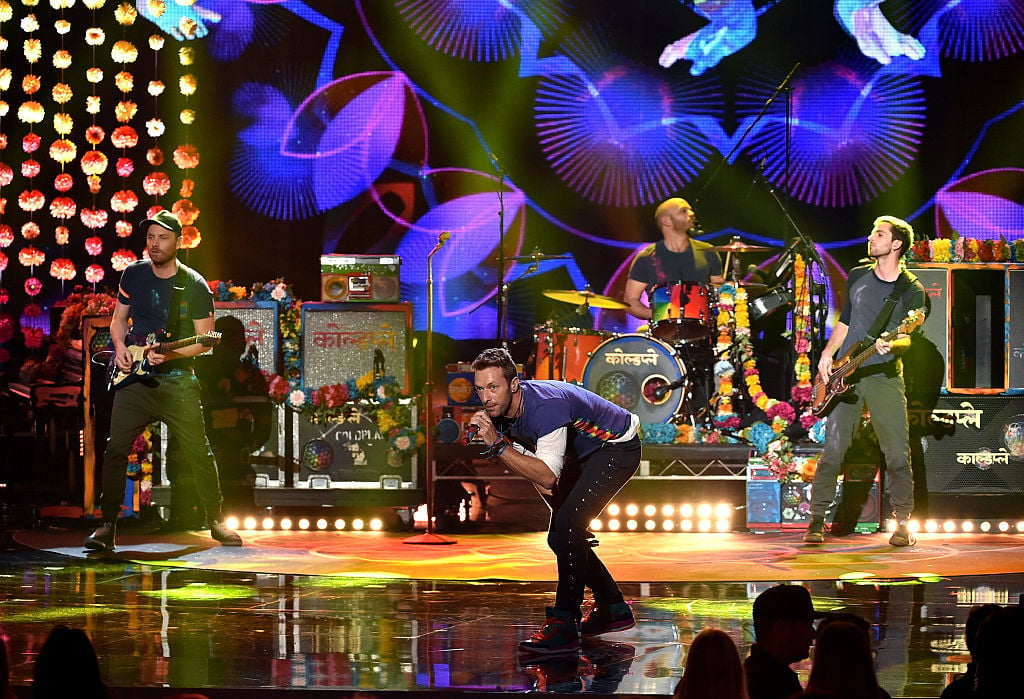 How Coldplay formed
In September 1996, Chris Martin and Jonny Buckland met during orientation at University College London. The two formed a band called Pectoralz. A year later, Guy Berryman joined the group and the band was renamed Starfish. After a friend's band decided to ditch their former name, that former name being Coldplay, Martin and his group asked to take the name.
After the release of their single "Yellow" in 2000, Coldplay became a worldwide hit. The band went on to release their first studio album, Parachutes, which was nominated for a Mercury Prize. Two years later, their second album A Rush of Blood to the Head received a lot of positive reviews and acclaim, earning a spot as NME's Album of the Year. It was the most commercially successful album the band has released so far, earning over $19.5 million in sales.
By the time their fourth album, Viva la Vida or Death and All His Friends was released, Coldplay had evolved from humble beginnings to one of the best-selling and most widely-recognized musical groups of the 21st century.
What is Coldplay's net worth?
Since the groundbreaking success of their single "Yellow" and debut album Parachutes in 2000, Coldplay has released six more studio albums, 40 singles, and sold more than 80 million albums across the globe. According to The Richest, Coldplay has a net worth of $475 million.