What is Conservative Radio Host Rush Limbaugh's Net Worth in 2020?
Political commentators on both sides of the political debate were stunned and saddened to hear about Rush Limbaugh's recent cancer diagnosis. Even those who disagree with his viewpoints can't deny that the legendary radio personality has made an enormous impact on American culture.
Over the years, Limbaugh has been involved with multiple projects, including hosting a television show and penning several books. But he's best known for the longtime syndicated radio program The Rush Limbaugh Show, which began in 1988. The bulk of his wealth and popularity comes from this favorite conservative program.
Rush Limbaugh was drawn to radio from a young age
Some kids have no idea what they want to be when they grow up. But Limbaugh found his calling while he was still in high school and never looked back.
Limbaugh was born in Cape Giradeau, Missouri on Jan. 12, 1951 to a father who served as a U.S. fighter pilot in World War II. The name "Rush" was chosen as an homage to a family member who had that maiden name. Limbaugh was born into a long tradition of lawyers, including his father, but that's not the profession chose for himself.
He began working as a disc jockey at his local station when he was just 16. Though Limbaugh took a break from the industry and dabbled in business, he returned to the world of radio in 1983 and launched his nationally syndicated show the same year. When it began, The Rush Limbaugh Show was available on 56 stations. Now the show reaches 27 million fans on 600 stations from coast to coast.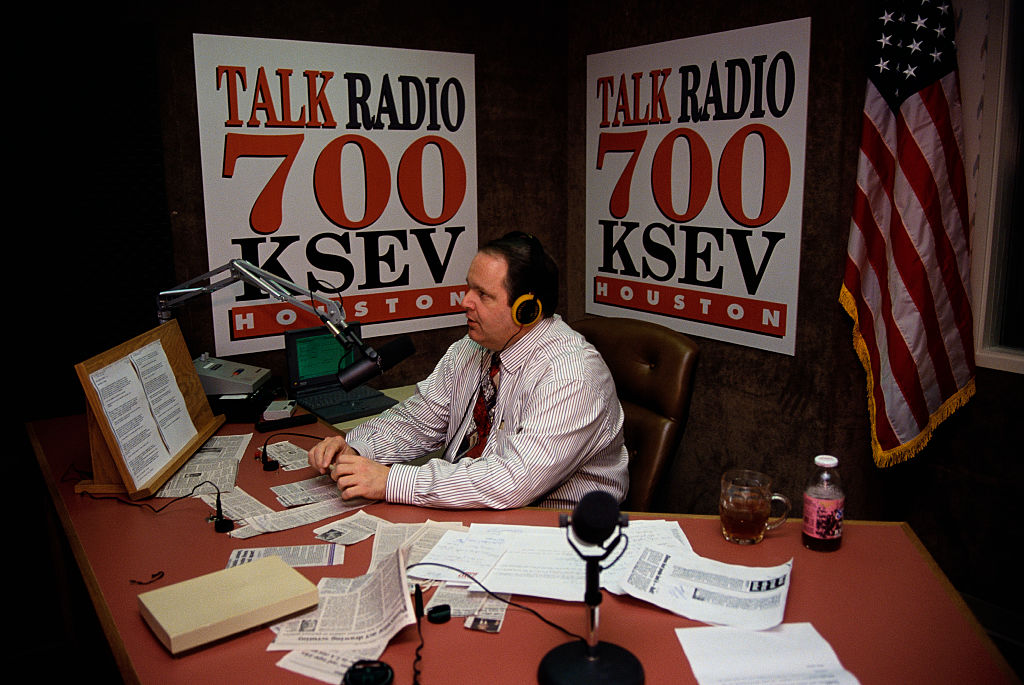 Limbaugh revolutionized the radio industry
The 69-year-old political commentator changed the landscape of news thanks to his unique viewpoints on a variety of political and cultural issues plus his relentless satire, even for previously taboo topics. Limbaugh has been called out for his inflammatory statements in the past, but his fans appreciate his willingness to go against the tide of mainstream media.
Over the decades, Limbaugh has become one of the preeminent voices of the conservative movement.
He made millions doing what he loves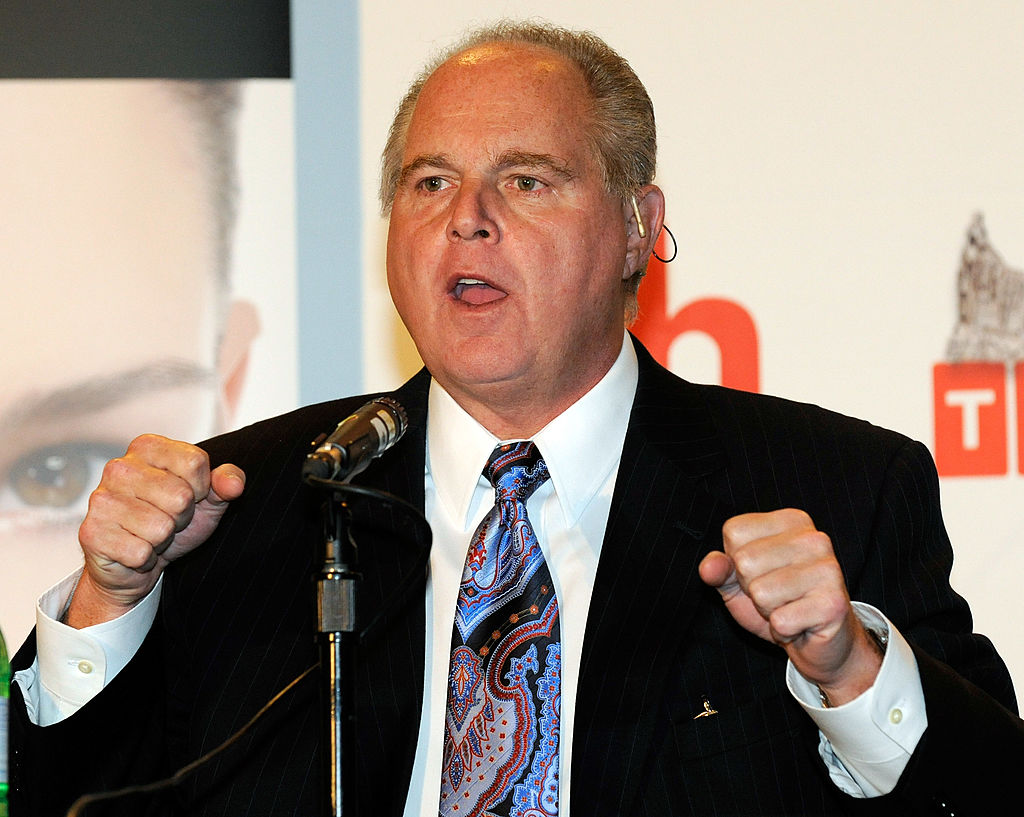 After a brief stint in television, Limbaugh returned to his one true love: the radio. In 2008, Limbaugh signed an 8 year, $400 million contract with Clear Channel Communications. This cemented his status as the highest-paid broadcaster on terrestrial radio, according to Fox Business. He's the second highest paid radio host in the industry (behind Howard Stern).
TheRichest reports that Limbaugh has a net worth between $500 and $600 million.
Rush Limbaugh announces his cancer diagnosis and receives the Presidential Medal of Freedom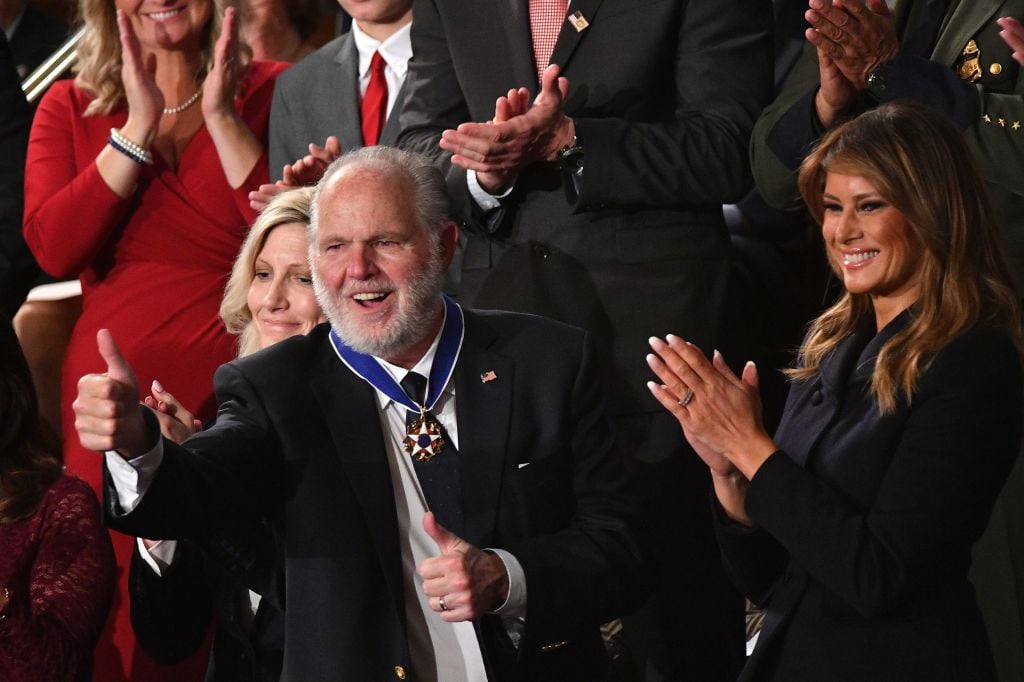 On Feb. 3, 2020, Limbaugh admitted to his audience that he'd been diagnosed with advanced stage lung cancer and may have to miss some upcoming broadcasts as he begins treatment. The next day, President Trump awarded Limbaugh with the prestigious Presidential Medal of Honor during the State of the Union address.
Fans and foes emerged in the following days to show their support for Limbaugh as he begins the next chapter of his life. No matter what happens, his legendary status as one of the most famous radio personalities will live on forever.