#FreeBritney: The Details of Britney Spears' Conservatorship
Britney Spears fans are concerned, and many wonder whether or not she really needs to be living under a legal conservatorship. The pop singer has been top of mind for a lot of people thanks to the New York Times documentary Framing Britney Spears. Find out what the Spears documentary is about and learn more about her conservatorship.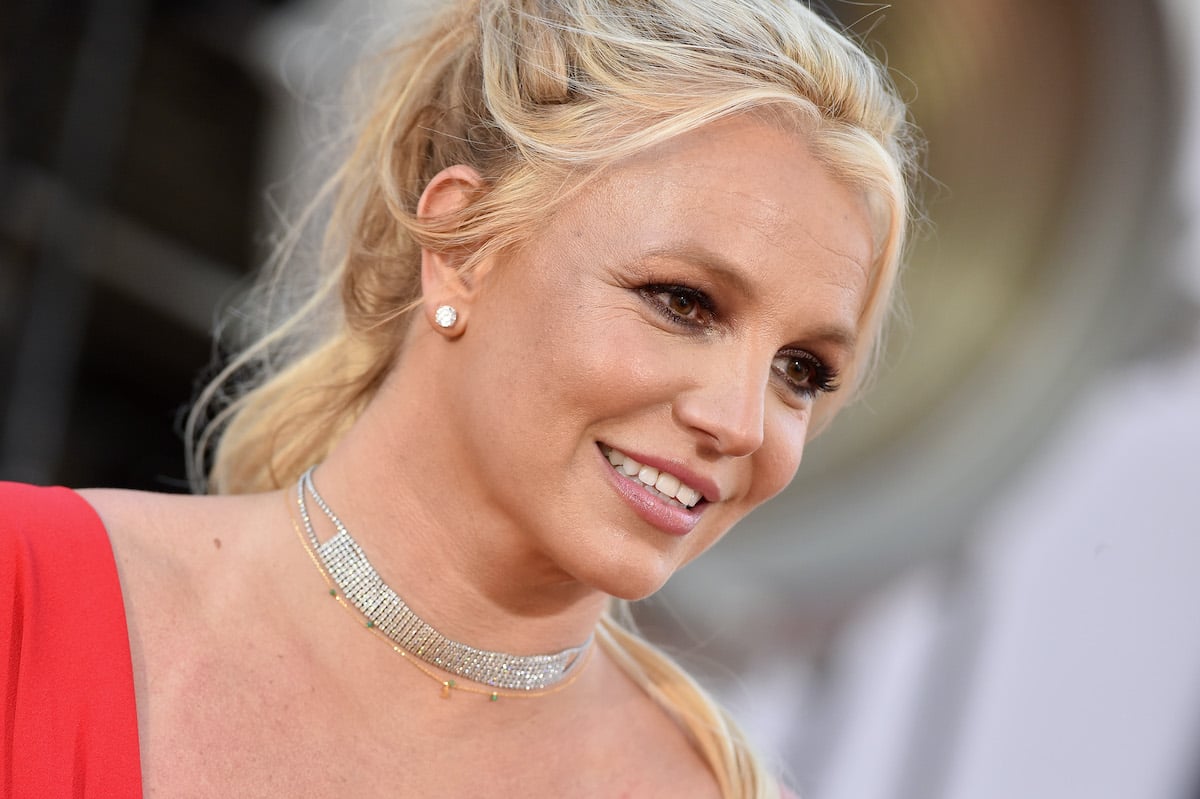 Why is Britney Spears living under a conservatorship?
For the last 13 years, Spears has been in a court-sanctioned conservatorship. In 2021, The New York Times released Framing Britney Spears, a documentary that showcases what the public doesn't know about Spears' court battle with her father for control of her estate — and her life.
In the '90s, Spears was one of the biggest pop stars of her generation. Eventually, fans became obsessed with more than her music. Spears' personal life quickly became a topic of conversation for countless tabloids. Still, Spears' continued to write music and perform for her fans.
But now, many fans think Spears is crying out for help on social media. Spears is living under a conservatorship, which means many of her rights are limited. She's not in control of a lot of aspects in her life anymore, including the fortune she amassed as a pop star. 
What is a conservatorship?
The Superior Court of California defines conservatorship as a legal concept that allows a judge to grant a guardian full control over an individual's finances if that person is physically or mentally unable to maintain them on their own. A conservator can take responsibility for the conservatee's estate, assets, and even their "person." In those cases, that means managing the conservatee's daily activities, living arrangements, and health care. That's what's happening with Spears.
Courts determine whether a conservatorship is necessary, then various state laws determine how they're governed. Most often, conservatorships help developmentally disabled adults and the elderly. But more recently, there have been a few high-profile celebrities who have been placed under a legal conservatorship, like Spears.
Britney Spears' father James 'Jamie' Spears is her conservator
In Spears' case, her conservatorship began in 2008 when she was put on an involuntary psychiatric hold. Her father, James "Jamie" Spears, took control of her $60 million fortune. Despite her conservatorship, Spears continued to work, filming the Circus documentary (2008) and taking on various other projects. But all of this was done under the control and approval of her father.
What is the fan-led movement regarding Britney Spears' conservatorship?
#FreeBritney began in April of 2019. Several of Spears' supporters gathered outside of City Hall in West Hollywood, many of them holding neon posters with the hashtag #FreeBritney written upon them. Since then, the outcry of support for Spears' regarding her conservatorship has grown.
RELATED: Britney Spears New Documentary on Netflix — When Will It Air?
#FreeBritney began with Tess Barker and Barbara Gray, who launched their podcast Britney's Gram in November of 2017. At first, the podcast was a way for two comedians to riff on their favorite pop star. But they soon uncovered a much deeper mystery revolving around Spears' conservatorship. Now, they're in charge of a fan-led movement that is pushing for Spears' conservatorship to be revoked. 
Where to stream the Britney Spears documentary about her conservatorship 
To learn more about the #FreeBritney movement and the terms of Spears' conservatorship, stream the New York Times documentary. The one-hour-and-fourteen-minute episode about Spears' conservatorship originally debuted on FX. Now, Framing Britney Spears is available on Hulu.