What is David Schwimmer's Net Worth and How Does He Make His Money?
In the nineties, David Schwimmer became nationally recognized from his role on the sitcom Friends. But you don't see his face on television much anymore.
What happened to the man responsible for the loveable character Dr. Ross Geller? Is he still working as an actor? Is he still rich? And how much did Friends make him? Keep reading to find out.
David Schwimmer's net worth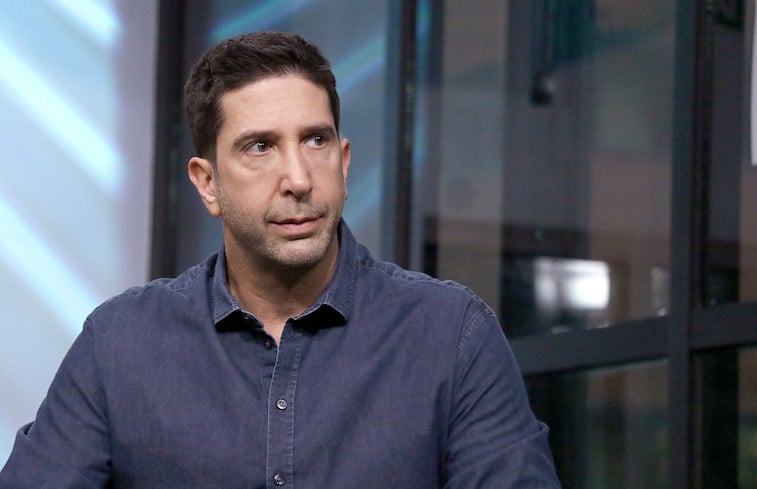 Friends paid off big-time for Schwimmer's bank account. According to Celebrity Net Worth, and Wealthy Gorilla, he has around $85 million.
That's a lot of money, but he's not the richest Friends star by far. Jennifer Aniston has a net worth of a whopping $220 million. However, she's starred in quite a few movies in addition to her role as Rachel on Friends. So, it makes sense that she'd have a huge paycheck to match her huge career.
Schwimmer's other co-stars, Courtney Cox and Matthew Perry each have $120 million. But not every Friends co-star makes over a hundred million. Some have closer to what Schwimmer has. Lisa Kudrow has $90 million, and Matt LeBlanc has only $80 million.
How Does David Schwimmer make his money?
Friends was one of the biggest shows of its time, bringing in nearly 22 million viewers during its debut. So, it makes sense that it's stars would also make a big paycheck. In the later seasons, they were making over a million for each episode. In fact, according to Celebrity Net Worth, the Friends stars brought in around 90 million each over the course of the show.
But that's not all the money they made from the sitcom. Every Friends star also gets a share of the royalties from reruns and streaming services. USA Today reported that some years the cast makes as much as $20 million each from royalties. And that's a check that will keep coming for years.
However, Schwimmer's fortune isn't from Friends alone. While his other projects may not be as well known, Schwimmer does have a fairly lengthy list of movies and television shows that he's been a part of, including Madagascar, Will & Grace, and the miniseries The People Vs. O.J. Simpson.
In addition to acting, Schwimmer also brings in money as a director. He directed 10 episodes of Friends, as well as, the TV show Joey and the movie Trust and others.
Is David Schwimmer still working today?
Schwimmer still has an active career, but you don't see him on screen as much. That's because he's often behind the camera directing, or in the case of Madagascar, voice acting.
However, in 2016, people all over the country did see him on TV as Robert Kardashian in the drama, The People Vs. O.J. Simpson. For that role, he earned an Emmy nomination and GQ called it "an angst-ridden, emotional performance."
In 2019, Schwimmer co-starred with Meryl Streep and Antonio Banderas in the indie film, The Laundromat. Based on the Panama Papers Scandal, The Laundromat can be streamed on Netflix.
Schwimmer is still working on various roles and directing positions today, but he'll probably always be known as "that guy from Friends." Unfortunately, he just hasn't been able to get out from under Ross Geller's shadow.
However, at this point, his involvement in the entertainment industry must come from his love for the job. He definitely doesn't need the money. With all the royalties that Schwimmer gets from Friends, he could choose to never work again and still live a very comfortable life.
Lucky for us, he seems to enjoy the job because he continues to seek roles.