What is Deontay Wilder's Net Worth?
Here's a look at how Deontay Wilder earns his money and his net worth.
When he stepped into the ring on Saturday night, Deontay Wilder was the holder of the World Boxing Council heavyweight title, something he clinched in 2015.
After defending it against Luis Ortiz this past November, he was set for the highly anticipated rematch against Tyson Fury. This time, he lost the title.
But as is customary with professional bouts, Wilder stilled earned a purse – in the millions, and he'll get the chance to win the WBC title back. The majority of his income comes from his winnings, but here's a look at his boxing history and net worth.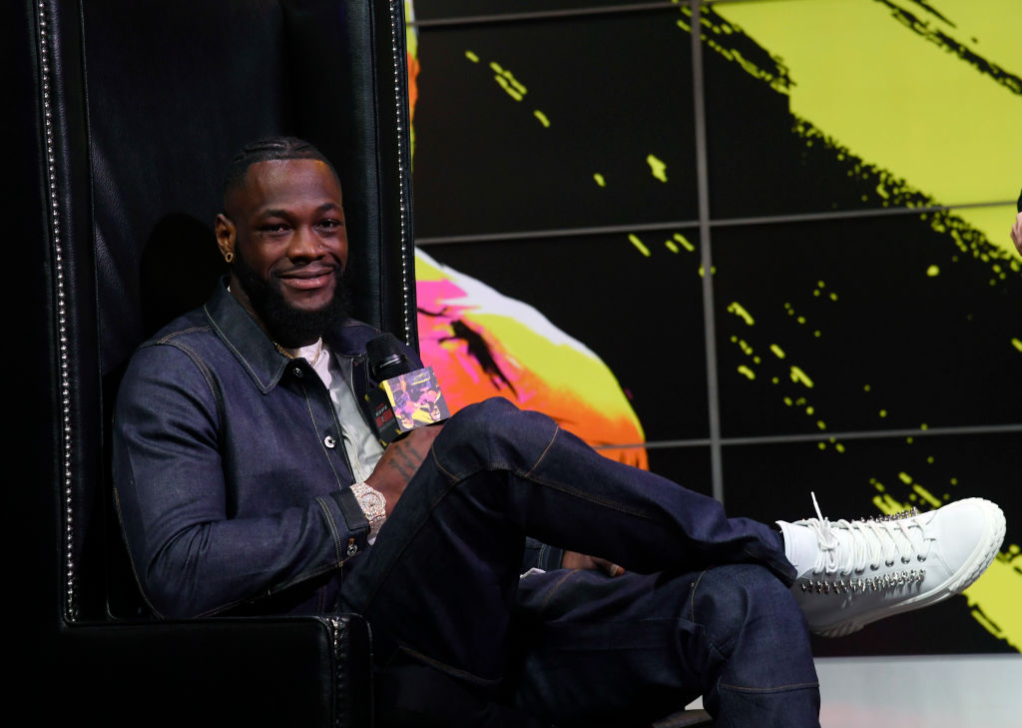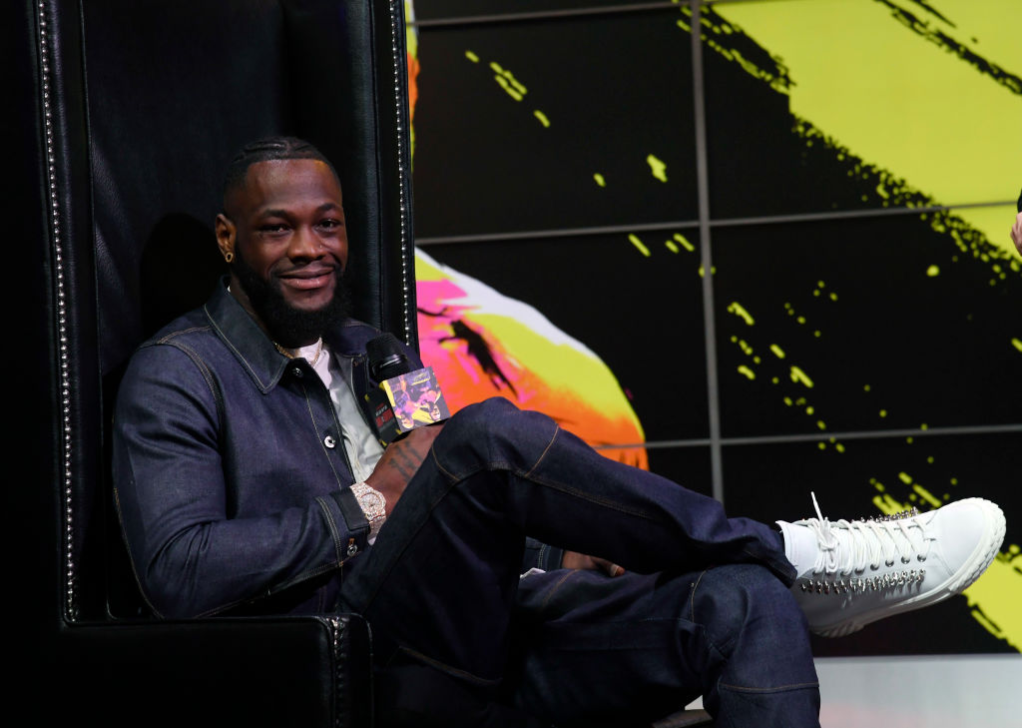 How Wilder got his start in boxing
The Alabama native was motivated to find a new line of work to take care of his firstborn's medical needs, and after dropping out of college, tried boxing.
That was in 2005, and by 2008, Wilder made it to the Olympics and earned a bronze medal. He kept up the momentum and by 2013, built up a record that was 30-0.
According to Premier Boxing Champions, by 2015, Wilder claimed his first heavyweight title – the WBC. It was the first victory for an American fighter since 2007. His record is still impressive with more than 40 victories.
How does Wilder stack income outside of the ring?
Boxing fans like to compare Wilder to his peers Anthony Joshua, Fury, Floyd Mayweather, and others when it comes to fighting style, public reputation, and endorsement deals, but his team has their own plans.
While he does not boast a large stream of commercial endorsements, according to Forbes, he counts Everlast as one of his sponsors. As of June 2019, he had $500,000 worth of endorsements.
In November 2019, it was announced Wilder partnered with Recover 180, a hydration beverage company as one of his sponsors.
Boxing is Wilder's main source of income
Last year, he turned down a $100 million dollar deal with DAZN, the same sports streaming service that Anthony Joshua chose over Showtime for his fights. ESPN reported that the deal also guaranteed multiple fights, including the wish list match with Joshua.
Wilder's team didn't like the terms of the deal and decided to stick with Showtime. Cable/pay-per-view deals contribute to boxers' earnings in addition to what they claim through their purse contracts, so the decision shocked many.
Heading into the Feb. 22 rematch against Fury, both he and Wilder were set to make equal amounts that included the payout and funds earned through pay-per-view, Forbes reported.
For their first match, the PPV subscribers clocked in at 325,000, but no official numbers have come in for this one. Tickets sales were already at $17 million, but both fighters were set to earn $28 million each, excluding PPV money this time around.
At the close of 2019, Wilder's estimated net worth was $33 million. With the addition of Saturday night's earnings, it will increase to more than $50 million.
Though Wilder has been clear that he's more interested in respect and legacy than money, he's continuing to build his wealth. If he changes his mind about cutting a deal with DAZN or Top Bank, that may put him in a better position.
Fans and Wilder can bank on another rematch with Fury and eventually, a showdown with Joshua.