What Is Diddy's Net Worth and How Does He Make His Money?
Hip hop wouldn't be what it is today without the talents of Sean "Diddy" Combs. The music and fashion mogul is a true example of being "self-made," and he hasn't stopped yet. With all of Diddy's talents, what is his net worth in 2020?
Diddy's first job wasn't music-related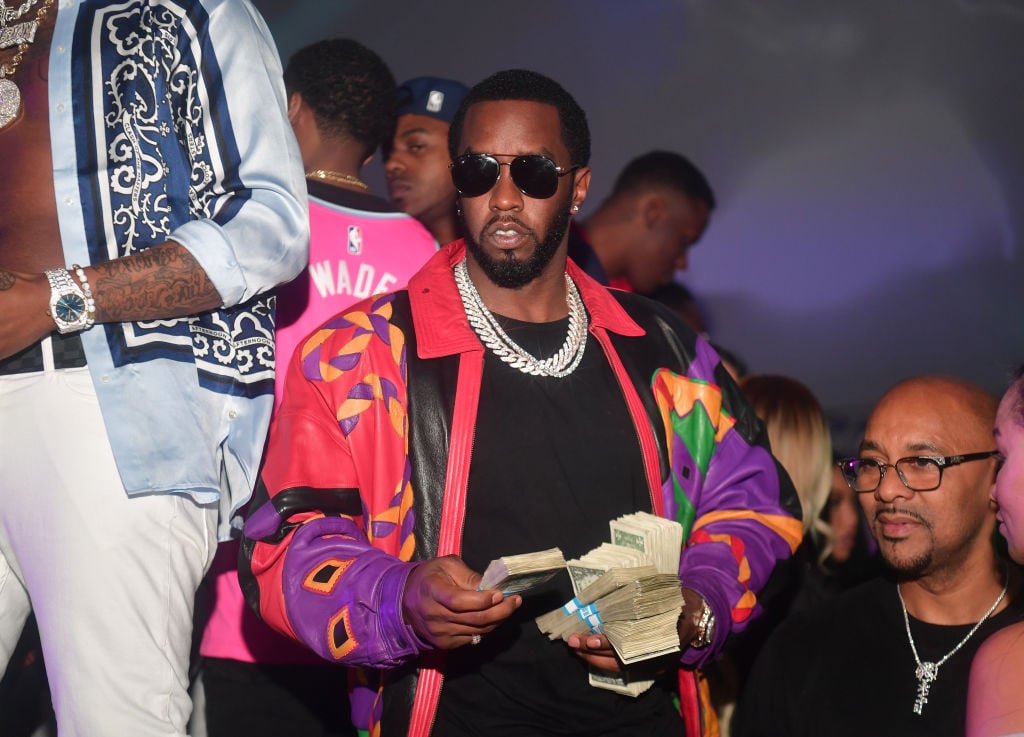 Born Sean John Combs in Harlem, New York, Diddy's first job came at the age of 12, delivering newspapers. In a profile for Forbes' 100 Greatest Business Minds, Diddy explained what the job entailed.
"I had a lot of elderly customers, so I would always put the newspaper in between the screen door and the door — that caring made me different, made me better than the last paperboy," he said.
Diddy said that though the job didn't pay the best, it taught him invaluable lessons.
"If I give the customers my best and service them differently, whether music, clothing or vodka, I'll get a return on my hard work."
After that job, Diddy attended Howard with a major in business but didn't make it past his sophomore year. He had bigger plans for his life. After an internship with Uptown Records, then a gig as a talent director, he split off to create Bad Boy Records in 1993, signing The Notorious B.I.G. (aka Biggie Smalls).
"It was a gamble," he previously told The Los Angeles Times. "But whatever I do, I want it to be groundbreaking. I think of everything I do as history in the making."
Diddy is responsible for artists like Machine Gun Kelly, User, 112, and more. Some records under the label went platinum, including his own. In 1997, Diddy's single "Can't Nobody Hold Me Down" hit number one on the Billboard Hot 100 chart, where it remained for 28 weeks.
The 'Sean John' fashion line led to bigger opportunities
Aside from producing, Diddy's taken acting roles in Get Him to the Greek and Monster's Ball. According to IMDb, he's responsible for MTV's Making the Band, which led to the creation of the girl group, Danity Kane, and he's participated as a judge in multiple competition shows such as Lip Sync Battle and more.
Years later, Diddy ventured into the world of fashion with his Sean John clothing line. Global Brand Groups bought a reported $70 million stake in the company in 2016, according to CNBC. He still owns 20 percent of the company.
"When we started Sean John, it was my dream to build it into an aspirational brand for the young consumer," he said, per CNBC.
Other business opportunities Diddy's taken part of through the years include the vodka, Cîroc, which is said to be the biggest contributor to his impressive net worth.
"We're selling 2 million cases a year," Diddy told The Washington Post. "We're the second-largest ultra-premium brand in the country, second only to Grey Goose. It's been a dream story, what we've been able to do. It's never really been done before, in terms of how quickly it's grown."
What is Diddy's net worth?
There was a time when Diddy's boss moves out-earned other rappers. However, Jay-Z pushed him out of the top spot, according to a 2018 profile via Forbes. In 2020, Diddy's net worth is an estimated $855 million to $885 million, according to multiple outlets.
Aside from his money-making ventures, Diddy's additional investments include the Capital Preparatory Harlem Charter School which "provides youth with lessons leadership and success."
He's slated to outrank Jay-Z, becoming the first hip-hop billionaire.