What Is Drake's Real Name?
Drake is synonymous with musical success, he;s been on top of the charts for years. So, what is the famous artists real name?
The name Drake is synonymous with music success. He's been on the top of music charts, stood on top of many stages performing for an excited crowd, and accepted many Grammys.
If you're new to the music business, a call from Drake means that you've made it. So, where did the name Drake come from? If you're a fan, you need to know the real name of the legendary man we call Drake.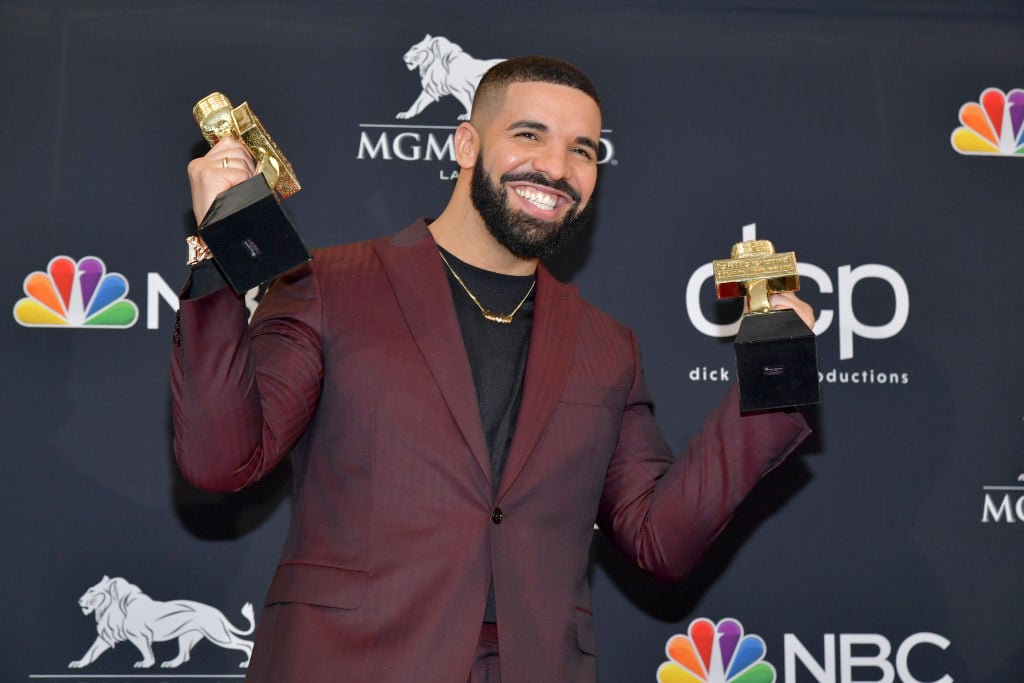 What is Drake's real name?
Drake was born Aubrey Drake Graham. When he began his music career, he decided to go by only his middle name. Why would he do this? It's fairly common for musicians to choose a nickname to go by.
It allows them to have more control over their image and style, and the name they choose is usually more catchy or memorable than their original name.
This is definitely the case with Drake. You have to admit, Aubrey Drake Graham is a bit of a mouthful, while Drake sounds strong, masculine, and to the point. Shortening his name was a good business decision. 
Other rappers that used a stage name to build their career include, Dr. Dre (Andre Romelle Young), Snoop Dogg (Cordozar Calvin Broadus Junior), and Jay Z (Shawn Corey Carter), just to name a few. It's actually more common in the rapping world to use a nickname than your real name. 
Drake's cultivated image
Drake is a rapper that very carefully cultivates his image, and his name isn't the only example. In 2016, he was named one of GQ's 13 Most Stylish Men Alive.
The high-style men's magazine said, "For a certain type of rich guy, luxury means comfort. It means clothes that fit loose, so as not to constrict the swag. Clothes that look appropriate for watching, or even playing, sports. Dressing this way is a power move. It says: I can get in anywhere without so much as a collared shirt, because I am me. Drake plays this look to the hilt." It's obvious that good looks, and the image he portrays to the public, is important to Drake. 
Now that he's achieved a level of success, Drake has more freedom to truly be himself. When he first came on to the rapping scene, that wasn't something he was as comfortable with.
For example, Drake admitted that he tried to hide his Canadian accent, and sound more American when he first began his career. Drake told iHeartRadio, "It's actually funny because I think when I first came in the industry, I think I felt this pressure to 'Be American' and sound American. I think now that we are all so proud to be from Toronto, we start talking more like how we talk."
Dealing with the haters
However, no matter how hard you try, you're never going to please everyone. And that's a lesson Drake had to learn when he was accused of being a "Culture Vulture," because of his tendency to borrow from many different cultures and artist's styles when creating his music. Of the accusation, Drake said,
"I hate that people think that, like, me being into music from these kids who are trying to make it and trying to build a name for themselves, it's like, 'Oh, that's some culture vulture.' What does that even mean? I don't understand what that means. Would you rather me not acknowledge anything or support? That's some real confused hater sh*t." 
The name Drake has brought the rapper success
Of course, we can't blame it all on the name choice, but it surely helped. Drake has become a massively successful musician. The trophy and award shelf in his home probably needs reinforcement to be able to handle everything he's been given.
He's won five American Music Awards and been nominated countless other times. 29 BET and BET Hip Hop Awards have been given to him, along with 27 Billboard Music Awards. I guess the name choice (and his talent) worked for him.