What Is Drew House, Justin Bieber's Fashion Line?
Justin Bieber has a very distinctive way of dressing. He's never been one to care what people think — at least based on his outward appearance — and appears to favor dressing in loose, comfortable clothing most of all.
But fans have been curious for a while why Bieber's shirts, socks, and hats all say "Drew" on them. What exactly is the brand, and why does Justin Bieber like it so much?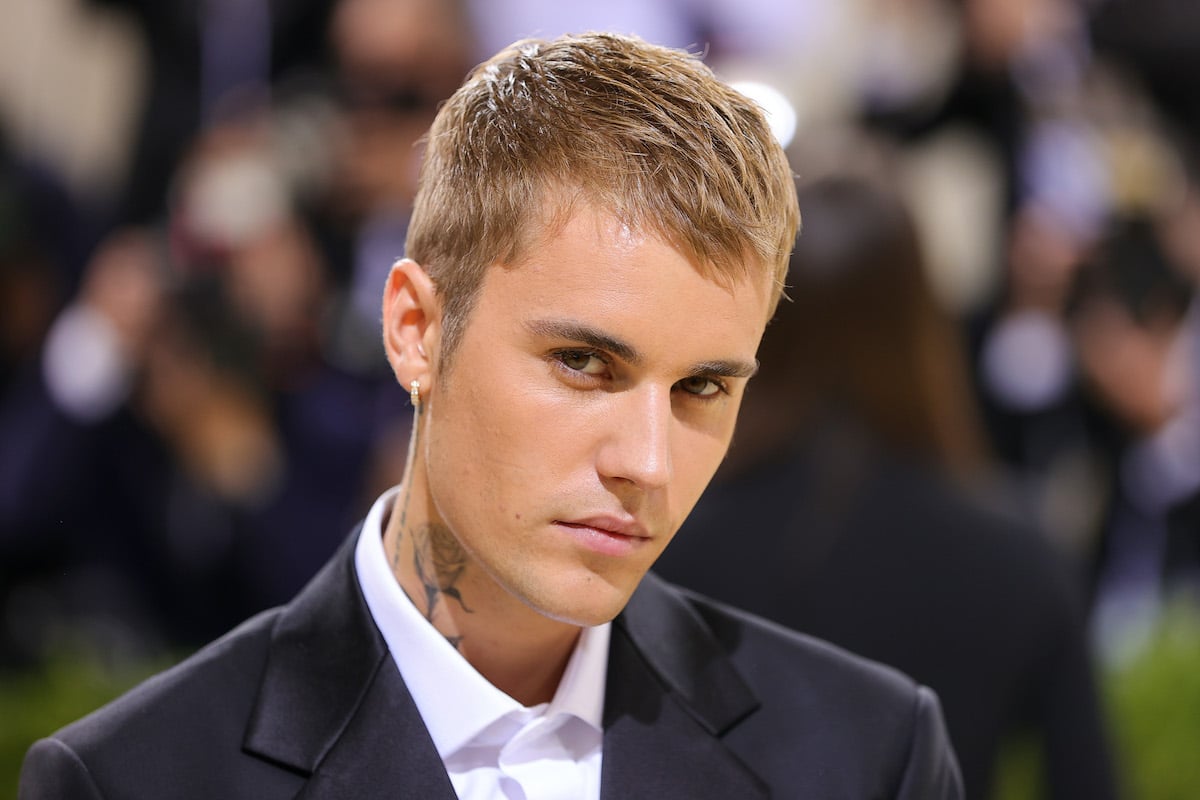 Drew House is one of the most mysterious fashion brands in the industry. Back in 2018, Bieber quietly trademarked "THE HOUSE OF DREW," "MAISON DREW," and simply, "DREW," according to W Magazine. The name is an homage to Justin Bieber's middle name which is — you guessed it — Drew.
So what exactly is the Drew House clothing line? No one is sure. And that's why people want it so badly.
Justin Bieber is capitalizing on the mystery of his Drew House brand
If you have to tell people something is cool, then it probably isn't. But Justin Bieber took a very different approach with his Drew House clothing line. Instead of promoting it, he kept most details about the clothing line public and relied on word-of-mouth promoting. Then in December 2018, many items in his newly released capsule collection sold out.
The most interesting of these was called "Cheap Hotel Slippers" which were exactly what you're picturing. This $4.99 footwear was one of the things that sold out in advance of the holiday season.
What makes Drew House so special?
The most telltale features of the Drew clothing line are the smiley face logo with the word "Drew" used in place of a mouth. Are these fashion items revolutionary, or is Justin Bieber simply fooling everyone?
When it comes to fashion, beauty can certainly be subjective, and these fashion items are only worth what someone is willing to pay for them. Most of Justin Bieber's wardrobe consists of Drew House apparel, which instantly adds some appeal to it for his fans. Want to look like Justin Bieber? It's as easy as purchasing the same shirts and hats he's wearing.
The House of Drew website adds to the intrigue, promoting an overall hip aesthetic that will resonate with a younger audience. The tagline reads like a random text message: "drew house is a place where you can be yourself. blah blah blah blahsdbksjdfhl wear like you don't care. come chill. k. bye."  The whole thing is intentionally weird and vague.
This fashion is priced to sell
Unlike other celebrities who lend their name to clothing lines, most items in the Drew House line are refreshingly affordable. A hooded sweatshirt costs just under $100, long socks are $18, denim carpenter jeans are $198. These items aren't cheap by any stretch, but plenty of fans will be able to stretch their budgets to afford these status symbols. And they won't mind doing it.
The fact that so many items on the site are sold out only adds to the appeal. Justin Bieber is either lazy about restocking, or he's a brilliant business person who knows he can create demand by limiting supply.
It's anyone's guess which is true.
RELATED: Justin Bieber's Rider Once Demanded a Personal Chef to Name Dishes After His Songs