What Is Dua Lipa's Real Name?
Dua Lipa is a charming, worldly singer-songwriter who vehemently stands up for women in music. She was artistic from a young age, and her name sounds like it was destined for fame. But is Dua Lipa her real name?
What is Dua Lipa's real name?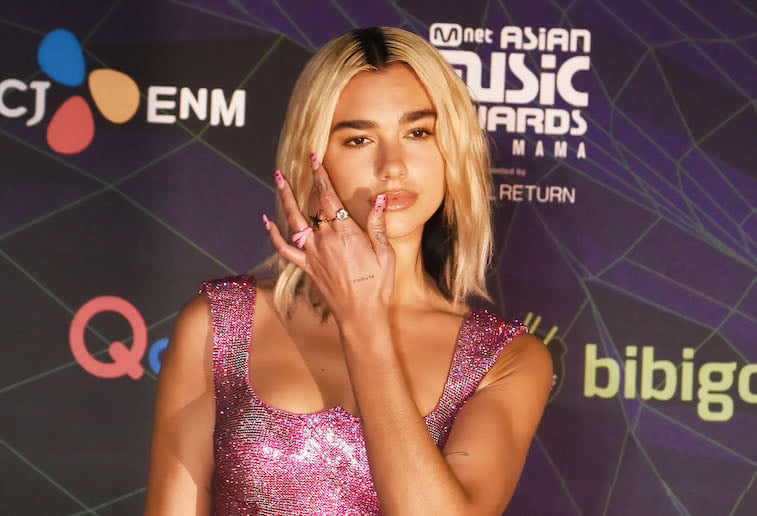 Lipa's real name is, in fact, Dua Lipa. The name Dua, which means "love" in Albanian, used to be a source of embarrassment for her. But as she grew older, Lipa learned to appreciate the unusualness of her name, as well as the fact that she would never need to use a stage name. Lipa now insists she has grown to be proud of the name.
Stage names are names usually assumed by professionals, such as actors or singers. Often, a stage name is a more interesting or unusual-sounding version of a real name. Luckily, Dua Lipa was already given a perfect stage name by her parents when she was born.  
What was Dua Lipa's early life like?
Born in London, England, in 1995, to Kosovo Albanian parents, Lipa never imagined she would someday become a world-famous singer. As a young child, she attended Sylvia Young Theatre School part time, and then the family moved to Kosovo in 2008 for her father's work. At the age of 15, she moved back to London.
Growing up, Lipa had the privilege of being exposed to music all the time. Her father, singer Dukagjin Lipa, was a vocalist in a rock band.
Part of the reason Lipa moved back to London was because of her growing aspirations to become a singer. In fact, while in Kosovo and London, Lipa was recording her own covers of other artists' songs and uploading them to YouTube. Never did she think this would contribute to her big break. 
In 2013, before she became famous, Lipa worked as a model in London for a time. She even starred in a television commercial for The X-Factor. 
How did Dua Lipa become famous?
Lipa began working on her first album for Warner Music Group in 2015. In August of that same year, she released her first single, "New Love," which was produced by Emile Haynie and Andrew Wyatt. Lana Del Rey also helped produce Lipa's first single. 
In October 2015, Lipa released her second single, "Be the One." "Be the One" was very successful in Europe, reaching No. 1 on the charts in Belgium, Poland, and Slovakia. The song also found fans in Australia and New Zealand, becoming an airplay favorite. 
Lipa began her first tour in Europe in January 2016 and concluded her tour in November 2016. When asked to describe her musical style, Lipa said, "dark pop." 
In January 2018, Lipa received nominations in five categories at the 2018 Brit Awards, more than any other artist that year. According to IMDb, "she was nominated for British Female Solo Artist, British Breakthrough Act, MasterCard British Album of the Year (Dua Lipa), British Single of The Year ('New Rules') and British Video of The Year ('New Rules'). This was the first time that a female artist had received five nominations." 
Lipa performed at the awards ceremony and came home with two awards: one for British Female Solo Artist and another for British Breakthrough Act. 
In February 2018, Lipa collaborated with electronic music producer Whethan on a song called "High" for the Fifty Shades Freed soundtrack. 
The future certainly looks bright for Lipa. Recently, she announced on social media that she has begun working on new music for her follow-up album. This second album will include collaborations with MNEK, who previously co-wrote her hit single, "IDGAF."