What Is Dylan Sprouse's Net Worth?
When it comes to determining the net worth of a famous young actor with the last name Sprouse, you have to answer an important question first: Which one, Cole or Dylan?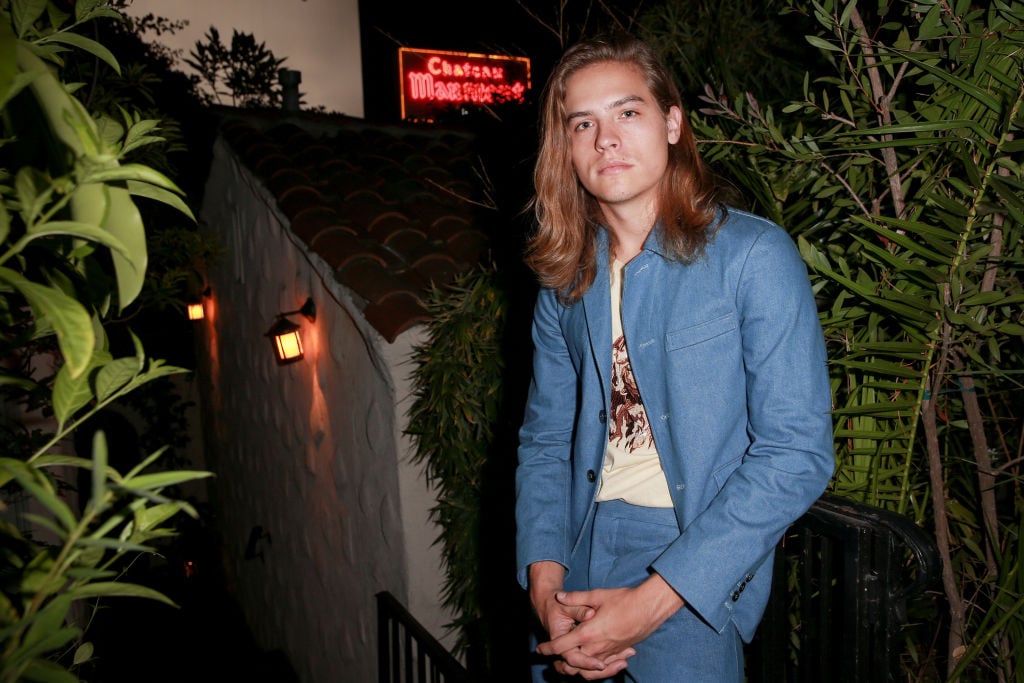 It's not always easy, especially considering the brothers are twins and initially got famous acting together.
How do you tell the Sprouse twins apart?
Whole articles have been devoted to spotting the differences between the Sprouse twins, who were born on August 4, 1992. As Seventeen points out, the easiest way to differentiate the two is by their hair. Dylan has blonde hair while Cole has dark hair. Dylan has a mole on the left side of his upper lip, whereas Cole has a mole on the left side of his chin.
The brothers' initial claim to fame was appearing as the child in the 1999 Adam Sandler comedy Big Daddy. Since child labor laws require that children can only work a limited number of hours per day, production companies often hire twins to get the coverage they need. This is how Mary-Kate and Ashley became famous playing Michelle Tanner on Full House.
Disney came calling, and the Sprouses starred in their own sitcom, The Suite Life of Zack and Cody, in the early 2000s. That show eventually morphed into The Suite Life on Deck, but by the time the 2010s came around, the brothers started going their separate ways and forging their own identities.
What is Dylan Sprouse famous for?
While Cole Sprouse stays visible thanks largely to his role as Jughead Jones on the CW's Riverdale, Dylan Sprouse keeps a lower profile, focusing much of his attention on his brewery, All-Wise Meadery based in Brooklyn. He has taken a few acting gigs in recent years, but they've tended to be short films.
Dylan Sprouse opened All-Wise Meadery in the summer of 2018 after experimenting with craft brewing mead while in college. After having worked at Kings County Distillery in Brooklyn, Sprouse had developed a better understanding of the brewing industry, which helped him open All-Wise with his college friend, Matt Kwan.
How much is Dylan Sprouse worth?
The Sprouses' net worth can be broken down in three ways: Dylan and Cole individually, and as a unit, since they spent so much of their acting career together. According to Celebrity Net Worth, Dylan and Cole Sprouse are worth about $8 million each and $16 million as a unit. The math adds up but the result is a little surprising given Cole's continued pursuit of high-profile film and TV roles, while Dylan lays comparatively low.
In fact, Dylan not only stays out of the spotlight, he doesn't keep up with Cole's as much. He told IndieWire he's only seen one episode of Riverdale, but that's more due to preferring movies over TV.
"I'm just immensely proud of my brother for tackling both the big job of doing Riverdale, which is a lot of hours and has had like a lot of success, and also at the same time not losing sight of his passions like photography, which he's very good at. I hear very good things [about Riverdale] and I hear my brother is quite good so I'm proud of him nonetheless," Dylan said.