What Is Ellen DeGeneres' Worth and Why Could She Be Ending Her Talk Show?
What Is Ellen DeGeneres' Worth and Why Could She Be Ending Her Talk Show?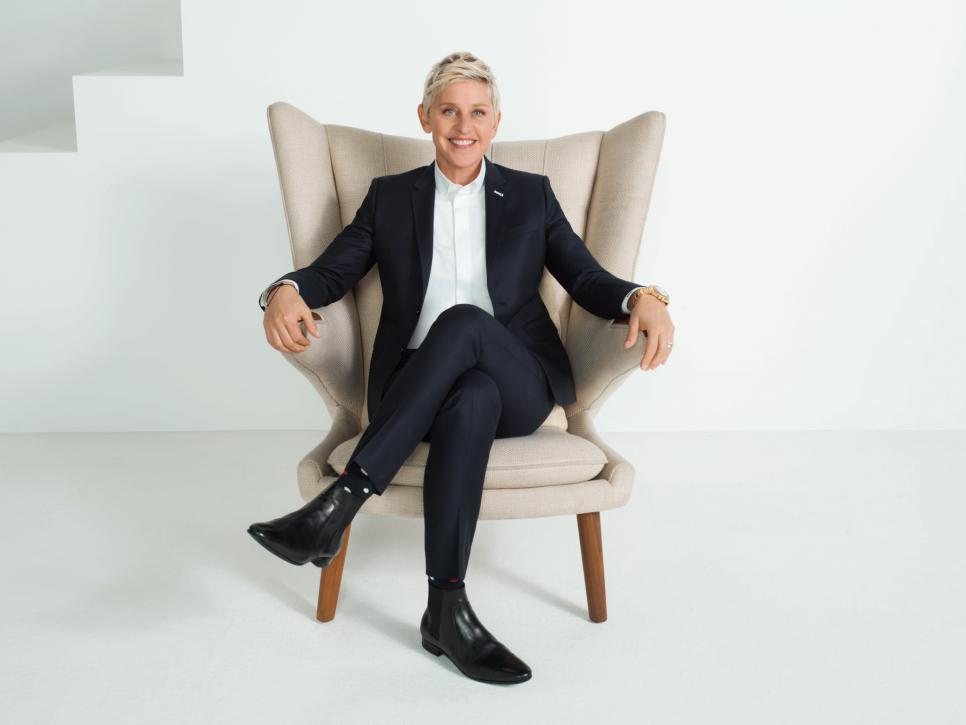 In an era where daytime talk shows are becoming extinct, The Ellen DeGeneres Show remains a beacon of light. Ellen DeGeneres has hosted the show since 2003, a few years after her popular network sitcom, Ellen was canceled.
The 60-year-old comedian continues to provide a positive spin on talk shows, especially during a time where divisive discussion dominates the airwaves. And while the show continues to command respectable ratings, plus an uber-loyal fanbase, DeGeneres' may say goodbye to daytime television. She's had a lengthy career, so will she return to stand up and what is she currently worth?
DeGeneres' is a multi-dimensional talent
She started as a writer but quickly started acting in the mid-1980s. Many writing credits include working on award shows like the Grammys, Emmys, and Oscars. Her credits as a producer are also extensive, beginning with her sitcoms, Ellen and The Ellen Show. But also other television series, like ABC's Splitting Up Together and Little Big Shots.
DeGeneres also plays the endearing colorful fish Dory in the Disney's Finding Nemo, plus she's appeared in films like Mr. Wrong, EdTV, and The Love Letter. But it was her inviting talk show that launched in 2003 where Degeneres found her groove. Her show burst onto the talk show scene during a time when daytime talk was a competitive business. The Oprah Winfrey Show continued to dominate but Rosie O'Donnell's popular afternoon show had recently exited the scene.
The Ellen DeGeneres Show stuck with viewers and she procured a loyal following over the years. While DeGeneres doesn't shy away from controversial topics she doesn't do the same deep dive as other nighttime hosts. Rather she likes to float above the fray and use her platform to convey positivity and tolerance. She's also well known for "guest scares." Where she likes to plant someone from her show to jump scare a celebrity guest.
Why she could leave her show
Although ratings are strong, DeGeneres recently announced she may end her popular daytime talk show. One reason is that she wants to revisit a more diverse career. She's known as the happy go lucky, dancing host and recognizes she's typecast herself into this role. "There's been times someone wants a picture, and while I'm doing a selfie, they're like: 'You're not dancing!'" DeGeneres told The New York Times. "Of course I'm not dancing. I'm walking down the street."
She also recognizes being painted into this corner of Pollyanna niceness gets exhausting and may not be in her best interest. "Portia said: Just remember, the nicer they are, the more they are going to screw you," DeGeneres told The New York Times. This being said, she's mulling over whether renewing her option to stay on until 2020 was the right move.
Her brother was the one who urged her to renew, but DeGeneres' wife, Portia de Rossi wants her to leave. "She gets mad when my brother tells me I can't stop," DeGeneres said, referring to de Rossi.
"I just think she's such a brilliant actress and stand-up that it doesn't have to be this talk show for her creativity," de Rossi said. "There are other things she could tackle."
She's crushing it financially
Remaining on The Ellen DeGeneres Show is most likely about enjoying the show rather than the money. DeGeneres is the highest paid TV host this year, ranking number two behind Judge Judy. DeGeneres makes a staggering $87.5 million per year, just from the show alone, USA Today reports.
The show's salary is just a drop in the bucket. Her net worth is an astounding $400 million, GoBanking Rates reports. Other income comes from a variety of resources. This includes house flipping. She and de Rossi have successfully purchased and sold a number of properties. She also has deals with companies like CoverGirl, as well as JCPenney and American Express in the past. DeGeneres has her own lifestyle and clothing line, plus launched Ellentube in 2014, which features content from her show. Additionally, DeGeneres launched game show Ellens Game of Games on NBC in 2017.
Check out The Cheat Sheet on Facebook!