What is Emma Chamberlain's Net Worth and How Did She Land this Major Magazine Cover?
Emma Chamberlain is one of the most popular internet celebrities among the younger generation. The 18-year-old is a YouTube star who has also built a name for herself on different social media platforms.
Since it's well-known that many internet stars can earn an impressive amount of money for creating content, fans wonder about Chamberlain's net worth given her popularity.
She also recently landed a prestigious magazine cover, and has had successful partnerships with major brands, like Louis Vuitton.
Emma Chamberlain started gaining popularity in 2017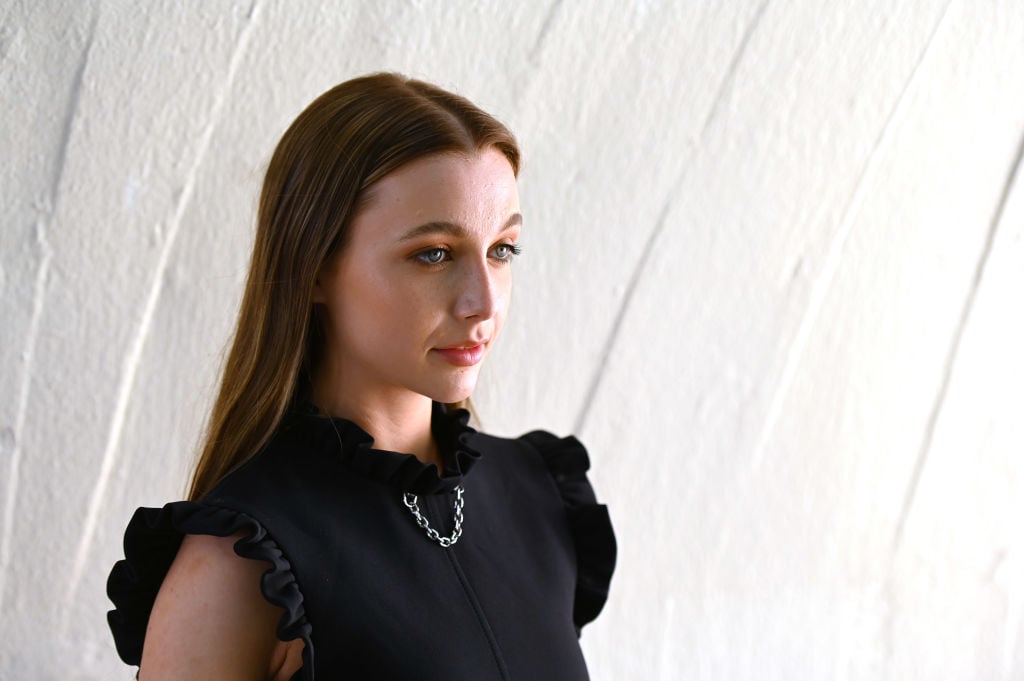 Chamberlain grew up in a working class family near San Francisco, California. As a young kid, Chamberlain had an infectiously outgoing personality, something she realized she wanted to use in her career one day.
Chamberlain started making videos with friends and learning how to edit them. With an artist and photographer for a dad, Chamberlain had help along the way.
In 2017, she suddenly had a viral video. The video in question was a "haul," which is a clip of somebody showing off items from a shopping spree. She went to a dollar store and shared with fans several things she bought. Since "haul" videos were extremely trendy at the time on YouTube, Chamberlain ended up getting a lot of attention.
Afterwards, Chamberlain and her parents realized that she had a lot of potential as a YouTuber. She dropped out of high school and moved to Los Angeles to work on YouTube full time.
Emma Chamberlain is known for her funny videos
Chamberlain currently has over 8 million subscribers on YouTube as well as over 8 million followers on Instagram.
She seems to attract a lot of fans for her easy-going videos, which usually consist of Chamberlain trying something interesting or simply vlogging about her life. She also edits her videos in funny ways and adds on voiceovers to make them more entertaining.
Additionally, Chamberlain was a part of the "Sister Squad" for a period of time in 2018. The "squad" consisted of James Charles and Ethan and Grayson Dolan. They collaborated on many videos together, which only helped to grow their individual popularity.
Emma Chamberlain's net worth
While making money on YouTube is difficult for most people, Chamberlain is in a position where she can command a high earning.
Her salaries have never been disclosed, but according to a report by The New York Times, Chamberlain currently makes anywhere between $120,000 and $2 million a year. Much of her income comes from paid partnerships with companies on YouTube and Instagram, as well as ads on YouTube.
Chamberlain has a high engagement rate on social media (25 percent, compared to Kim Kardashian's 9 percent). This makes her especially valuable to advertisers. While we don't know the exact numbers she is paid to advertise different products, it's clear the young star has the ability to demand quite a lot.
As such, Celebrity Net Worth estimates her net worth as being around $3 million. Of course, since Chamberlain seems to still be in the early stages of her career, she is poised to make a lot more money in the future.
Emma Chamberlain recently landed the cover of Cosmopolitan
Chamberlain also recently achieved something big for an 18-year-old: She landed the cover of Cosmopolitan magazine.
In her cover story, Cosmopolitan noted that Chamberlain has a very relaxed-yet-cool demeanor, which she uses to connect with her viewers.
"Being her funny, awkward, easily excitable self was her lane," the magazine wrote. "So she stayed in it, leaning in to harmless mockery of vegan pizza, her own zits, and more faux iterations of YouTube staples (makeup tutorials but terrible; pumpkin-spice product reviews but with choking)… Emma is, in other words, fully in on the joke—the joke being herself: someone who built her capital 'B' Brand by parodying the very thing she is."