What Is Emma Stone's Real Hair Color?
Many celebrities aren't above changing up their looks for a role. Some gain weight, while others lose it. Changing their natural hair color is a much simpler routine that actresses like Emma Stone turn to if it feels right for a particular role.
What is her natural hair color, however? Stone is able to rock any hair color she chooses, but many may wonder what shade she was actually born with. The truth may be surprising.
Emma Stone has been in a wide variety of movies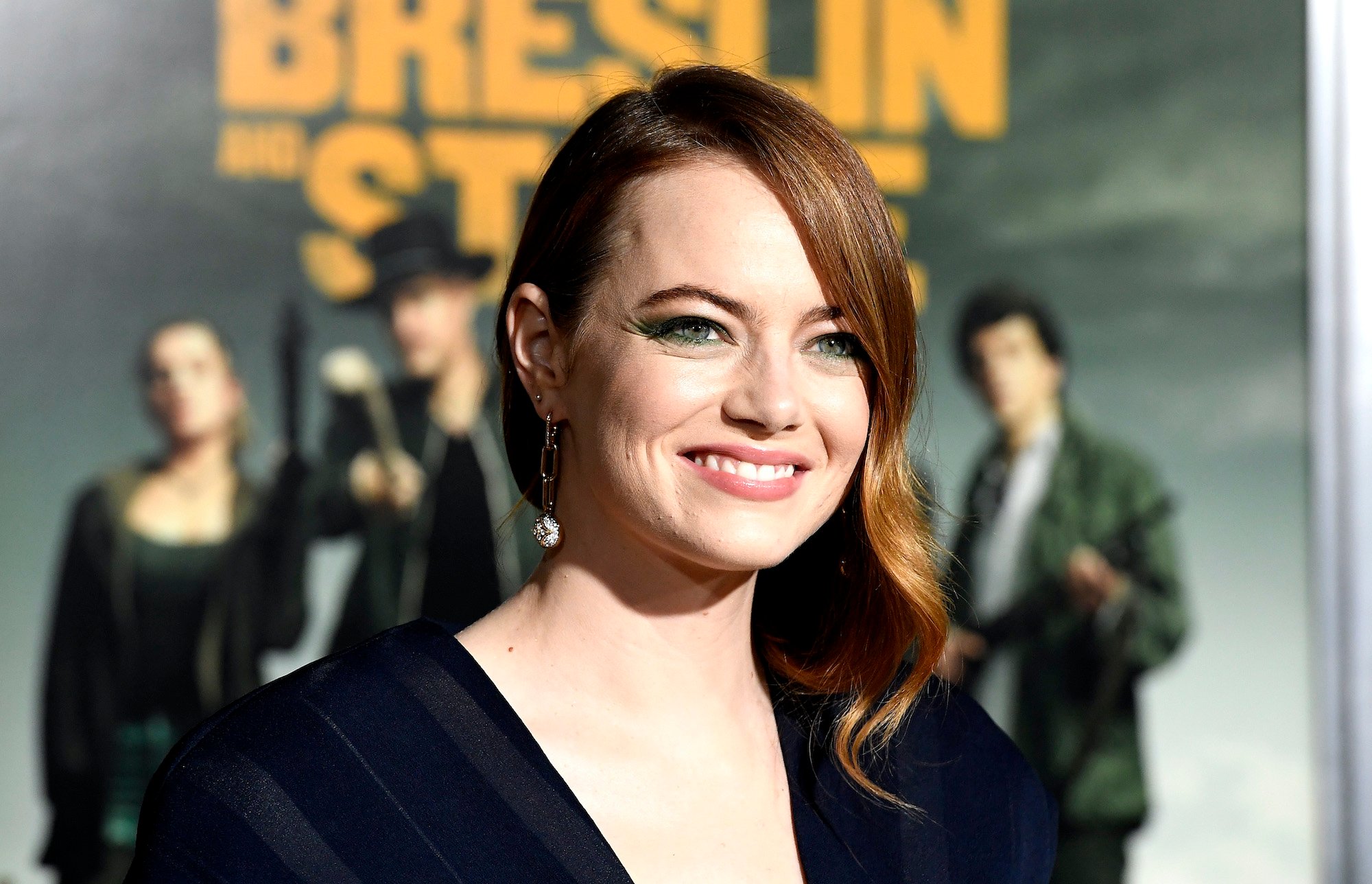 Type casting is a real thing in Hollywood, but Stone has managed to avoid this particular trap that so many others have fallen into. From comedies like Zombieland to dramas that are more serious like The Help, Stone has proven she can play any character she chooses. 
According to IMDB, the road to fame was not an easy one for her. Stone began her acting career on a small stage in Phoenix, Arizona. She knew at a young age that acting was what she wanted to do with her life, but convincing her parents was a whole other matter.
Stone managed to do so, and she moved to Los Angeles at fifteen with her mother. In 2004, Stone proved she had found her calling when she landed the role of Laurie Partridge on In Search of the Partridge Family. 
After that, Stone began to branch out to minor roles on television shows. In 2007, Stone was cast as Jules on Superbad. Having now proved she was marketable, Stone has since gone on to play in movies like The Amazing Spiderman, La La Land, and Gangster Squad.
Stone has changed up her hair style for more than one
Sometimes it doesn't really matter what hair color a character has, and sometimes it can define the character. While some actors and actresses may prefer not to change up their looks, Stone is always game.
She first dyed her hair for the role of Jules in Superbad. That has become her signature look for most of her movies, but she didn't hesitate to dye it again for Zombieland when she went with a dark chocolate brown.
When she played in The Amazing Spiderman, she went with a pale blonde. Red seems to be the color Stone favors most, but she never hesitates to head to the stylist when it's required for a role. 
While none of these changes are all that shocking, Stone's latest role will be. She will be rocking one half black hair and the other half white in the role of Cruella de Vil. It's quite the change for Stone, and while few other people could pull it off, it looks amazing on her. Still, what shade was Stone born with?
And her natural hair color is….
While red may be her trademark color, it isn't Stone's natural shade. That is actually a pale blonde. So why does she choose to go with red?
The answer is quite simple. Stone likes rocking red locks. 
Insider reports that Emma Stone told Refinery 29, "My hair grows out blonde, but my coloring is similar to that of a redhead. So… I really like having red hair. I'm a natural blonde, but I really like the red."
While they say that blondes have more fun, Stone isn't the only actress to ditch her naturally pale locks in favor of something more fiery. Amy Adams, Deborah Ann Woll, and Christina also choose to go red. It may not be their natural shade, but it works.