What Is Food Network Star Guy Fieri's Net Worth?
Ever since the idea of celebrity chefs grew into popularity, the Food Network has seen the meteoric rise of several television personalities. One of the most oddly divisive has been Guy Fieri. The sunglasses-clad, frosted-tip sporting, flamin' shirt wearing chef drew ire from others who seemed to view him as too basic. But whatever his critics might think of him, it's impossible to deny that Guy Fieri took off running once he got started, and he's never slowed down since then. With his go-getter attitude and undeniable hustle, Fieri must have racked up an impressive net worth by now. But how much is he worth?

Fieri's humble beginnings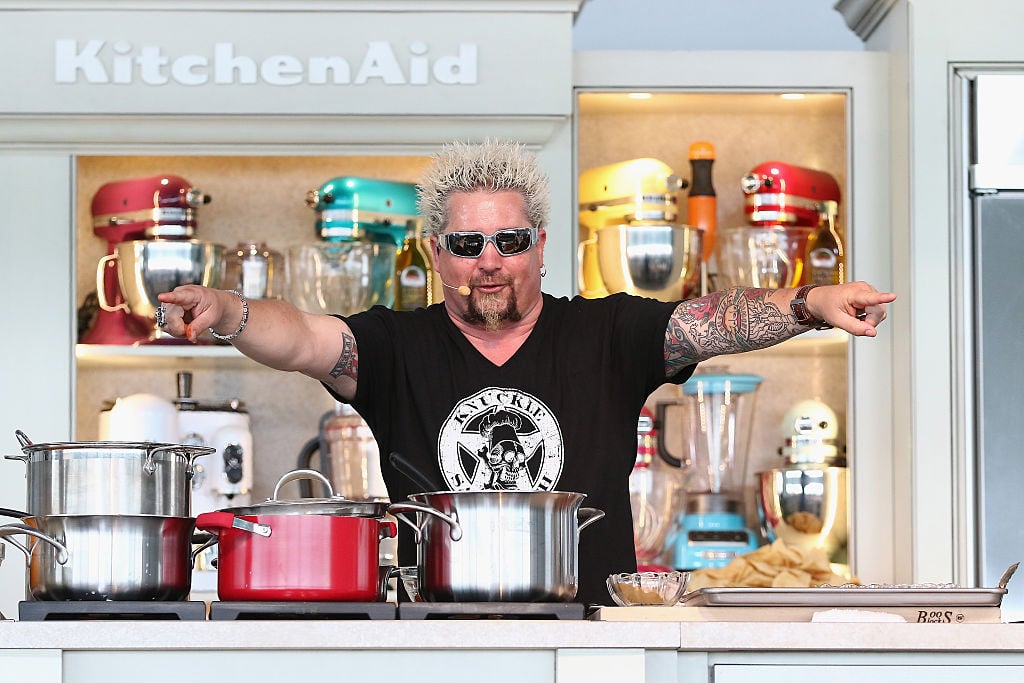 Guy Fieri's first ever food venture was at the humble age of ten, according to the Food Network. Fieri and his father built a three-wheeled bike cart and sold soft pretzels from their stand, named "The Awesome Pretzel." His entrepreneurial streak must have been apparent at an early age.

On his biographical page, Food Network goes on to say, "By selling pretzels and washing dishes, Guy earned enough money in six years to study abroad as an exchange student in Chantilly, France. There he gained a profound appreciation for international cuisine and the lifestyle associated with it. Guy attended University of Nevada Las Vegas, where he graduated with a bachelor's degree in hospitality management."

It might go without saying that Fieri rustled some feathers by getting so big without attending culinary school. But Fieri never pays the haters any mind. He opened his first restaurant, Johnny Garlic's, in 1996.

After winning Season 2 of The Next Food Network Star, Fieri had his big break. He appeared on his own show, Guy's Big Bite, which ran until 2016. But what could be argued to be Fieri's crowning achievement, Diners, Drive-Ins and Dives, aired for the first time in 2007. Since then, Fieri has become a household name among Food Network fans, for better or worse.
A charitable soul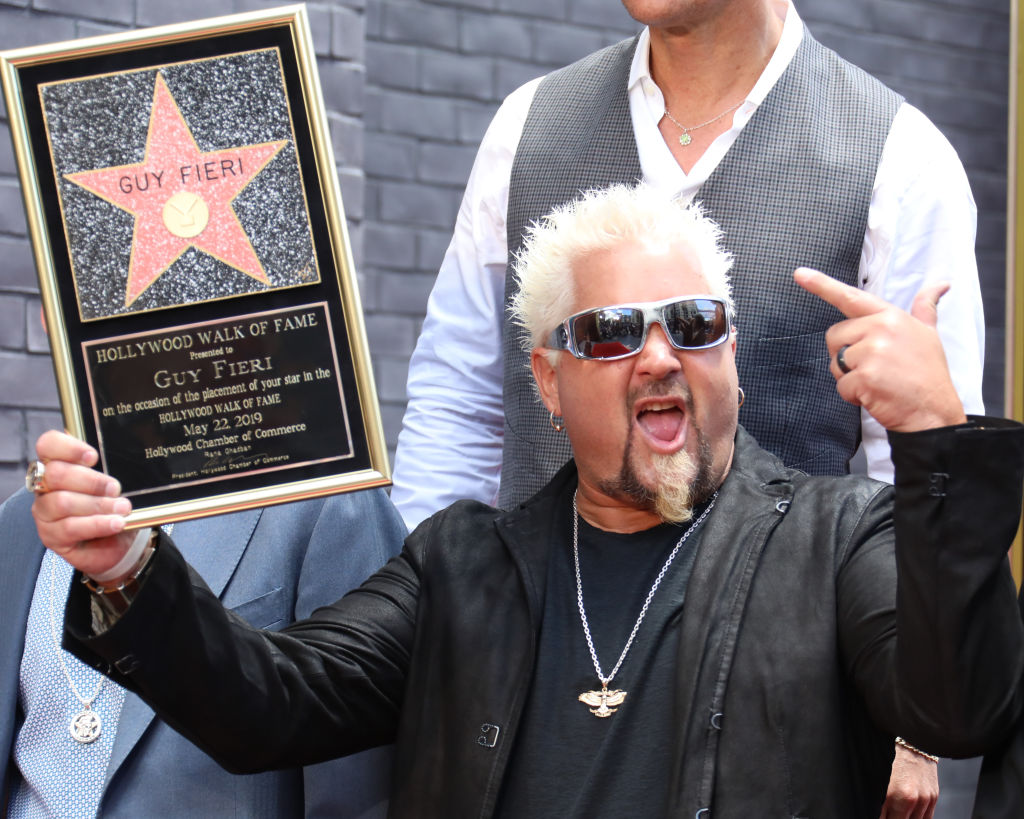 Whatever criticisms folks might have about Fieri, his charitable work certainly shouldn't be one of them. Already, some people are hailing Fieri as being a charitable soul simply for his endorsements of mom-and-pop restaurants on his show.

Sarah Sanneh, co-owner of Pies 'n' Thighs, told Thrillist, "Our business just went crazy. And it brought in so many new people that would have never visited us otherwise. You don't want your neighborhood spot to become like a restaurant in Times Square, but everyone that has come in as a result of this show has been so great, so positive, that I really can't complain about any part of it."

Griffin Bufkin, the owner of Southern Soul Barbecue, told Thrillist that Fieri really does care. "Exactly one month after filming our episode, our entire restaurant burned to the ground," said Bufkin. "And one of the first people to call us — while the place was actually still on fire — was Guy Fieri. He wanted to see how we were, if he could help, but overall just to encourage us to get back on our feet."

Fieri is also well-known for stepping up during recent wildfire crises to feed civilians and first responders on the scene. Fieri told KQED, "This isn't a PR stunt. You don't see my banners up. I'm not promoting anything. I'm just here cooking. This is feeding people. People need help, and I'm here to help. That's it."

Fieri has also been known to support gay rights, even officiating same-sex weddings. He helped to marry over two dozen same-sex weddings in Miami, 2015, following the repeal of a same-sex marriage ban.
Guy Fieri's net worth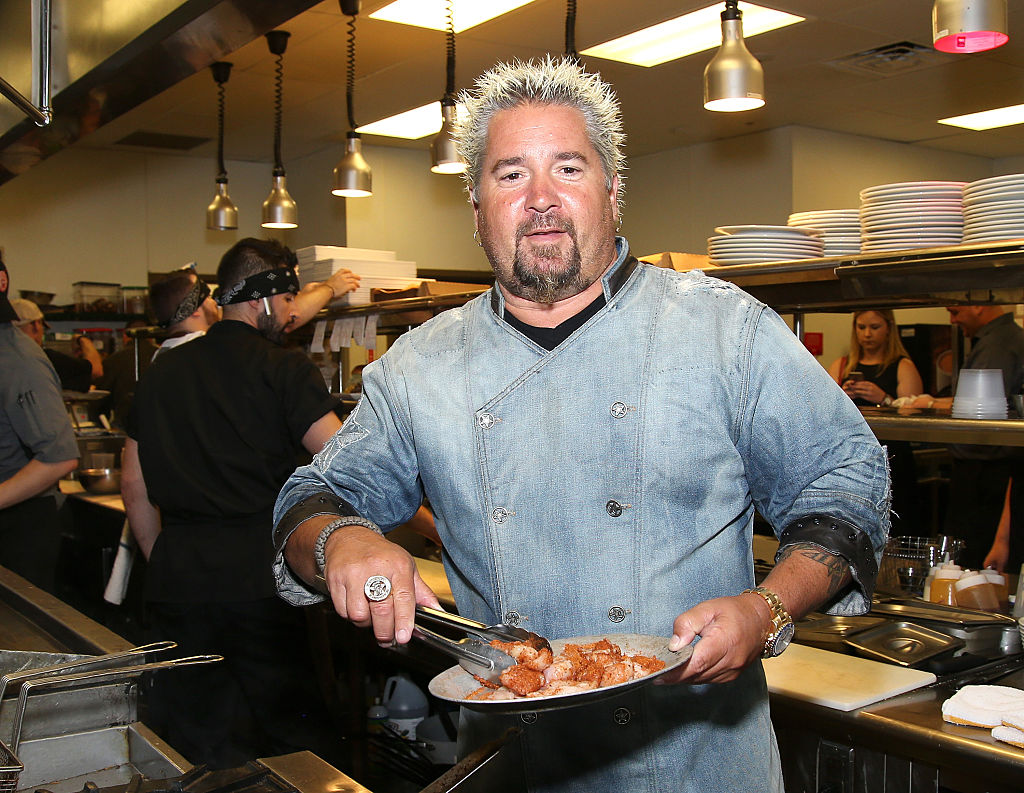 All of Fieri's hard work isn't for nothing. The chef's bank account is hot — about as on fire as his signature button downs. Fieri's estimated net worth is roughly $8.5 million according to Celebrity Net Worth. Fieri doesn't seem like the type to slow down any time soon, so we'd be surprised if that number didn't continue to rise.