What Is Former 'The Price Is Right' Host Bob Barker's Net Worth?
Talk show and game show hosts have one thing in common; they are chatty and have a pleasant personality. Although some game shows have come and left the showbiz industry, some have stayed on to fight through a few decades, all thanks to their hosts.
An excellent example of a game show that has withstood the test of time due to its incredible host is The Price Is Right. When Bob Barker joined the show in 1972, he didn't expect to stay for more than three decades. Read on to find out how much the game show host's net worth is today.
Bob Barker has a broad career trajectory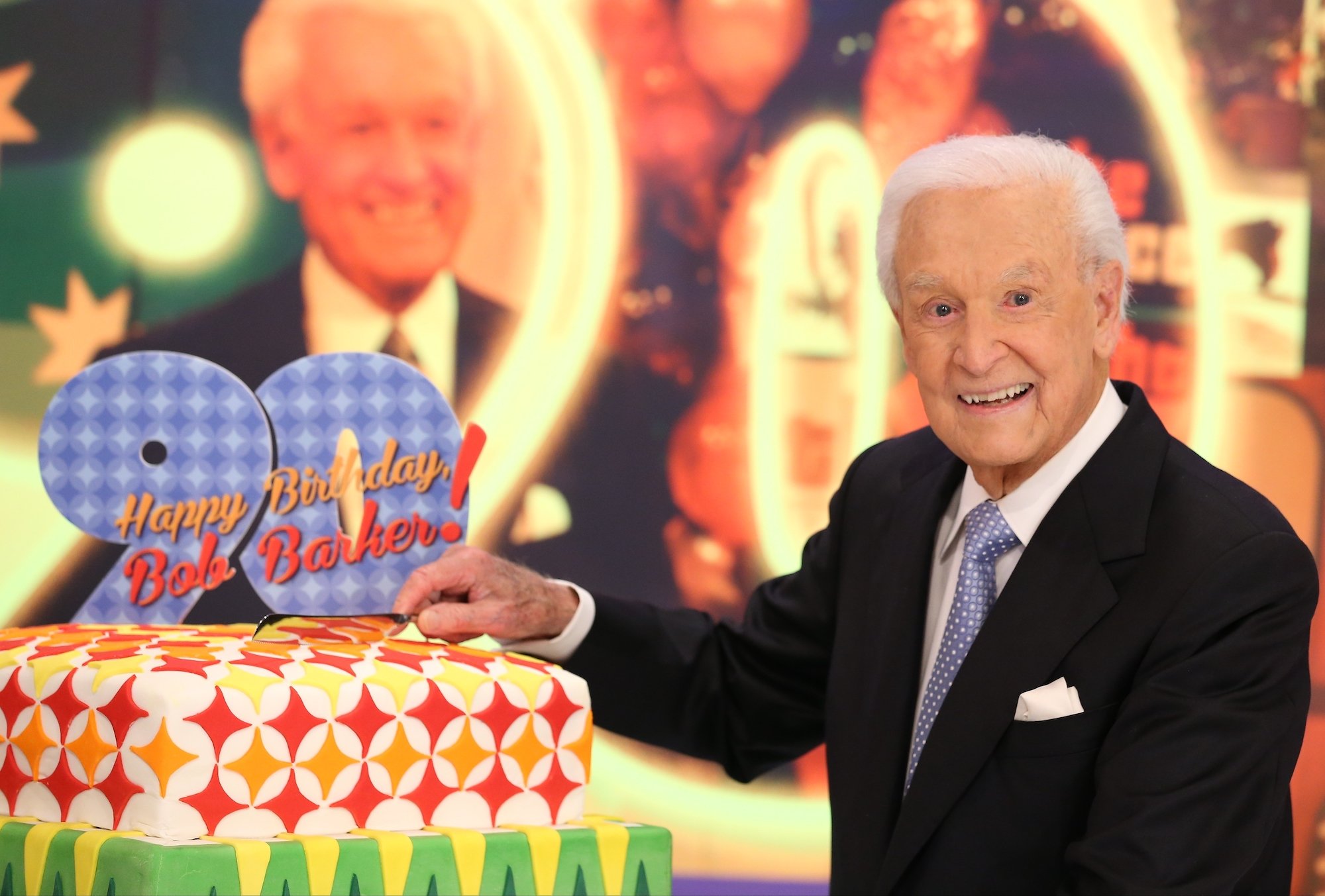 Born as Robert William Barker on December 12, 1923, in Washington, Barker began his career in his college radio station called KTTS-FM in Springfield. He later moved to Florida, where he landed a job as an announcer and news editor for the WWPG 1340 AM in Palm Beach.
Barker exhibited great skill in his line of work throughout. When he moved to California in 1950, he was given a radio show called the Bob Barker Show in Burbank. The show ran for a total of six years. Ralph Edwards, a game show producer, noticed Barker one day while the latter was hosting an audience-participation show in California.
Consequently, Barker transitioned from radio to television with his first gig on TV in 1956, called Truth or Consequences. Barker ran the show for close to two decades until 1974. While he was still hosting his long-running show Truth or Consequences, NBC selected Barker in 1971 to host a pilot on the network for a show called Simon Says.
In 1972, CBS wanted to revive the game show The Price Is Right as put forward by Bill Todman and Mark Goodson. The network executives agreed to do a revival of the show only on one condition, that Bob Barker hosts it. In September 1972, Bob Barker became the new host of the modernized show The Price Is Right.
Barker's time on 'The Price Is Right'
RELATED: The World Record Bob Barker Held That Alex Trebek Broke
As mentioned above, CBS wanted Barker to host the show instead of the proposed host Dennis James. Due to the resistance of having him as the host of the show, Barker decided to give up his slot for a different show, set to air on the same day as The Price Is Right to allow James to become the show's host.
CBS insisted on having Barker on the show or having no show at all, and subsequently, Barker became the show's host in 1972. Due to the industry's standards at the time, many talk show hosts didn't like to be seen with grey hair on their heads, so they would dye them to look younger.
Barker decided to go against the grain and stayed off the dye, leaving his hair to assume a natural grey color in 1987, which boosted the show's ratings. Barker served as the host of The Price Is Right until his retirement announcement in June 2007. He later returned for three more episodes on the show before handing it over to Drew Carey.
Barker's time on The Price Is Right has been nothing short of scandalous as he has found himself battling various lawsuits against him. Perhaps the most famous lawsuit against the renowned game show host involves him and one of the Barker's Beauties Dian Parkinson, with whom he was rumored to have had an affair.
Bob Barker's net worth is impressive, to say the least
Bob Barker is arguably the longest-running game show host in history, and his net worth agrees.
According to Celebrity Net Worth, the retired MC's estimated net worth is $70 million, making him one of the wealthiest game show hosts of all time. Toward the last decade of his tenure as the show's host, Barker received an annual salary totaling $10 million, which significantly raised his net worth.