What Is Future Hendrix's Real Name?
Future Hendrix has talent. He's hot off a new collaboration with Drake, where he's proved once again that he is a hit maker. "Life is Good" is such a great song that fans are already clamoring for a whole album of Drake and Future.
Fans know a lot about Drake. He's been in the public eye for a long time. The Canadian actor turned rapper started his career on TV in 2001, when he was just 14 years old. Future is slightly more unknown.
Future Hendrix is not the rapper's real name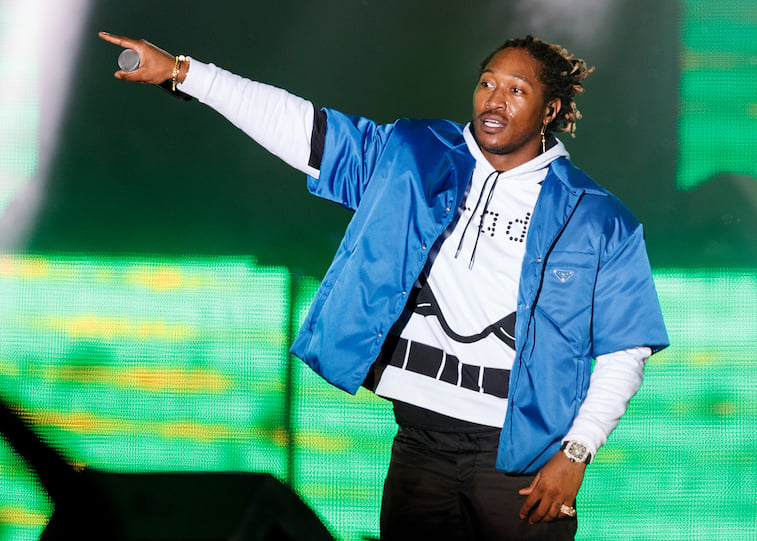 The rapper known as Future Hendrix was born Nayvadius DeMun Wilburn. He chose the name Hendrix after the legendary Jimi Hendrix. The guitarist and lead singer of The Jimi Hendrix Experience is a titan of music history.
Future sees himself as following in Hendrix's footsteps. He thinks he's different from his peers, and his latest studio album proves that. He says it's about "me being different and me feeding off Jimi Hendrix and just what it represents to me as being different."
Hendrix was definitely different. Although he was big on the music scene at the same time as other rock greats, like Jim Morrison and Janis Joplin, his complicated guitar riffs made his music timeless.
Future doesn't play guitar, but he still hopes to make music history. He also feels that he's not like other rappers, just like Hendrix wasn't like other rock stars.
"I'm not just a hip-hop artist; I feel like I'm a rock star. Jimi Hendrix, he was a rock star. But he played guitar; I don't. I've just found ways to use words to make my mark in this history book."
Future loves Hendrix so much he named his son after him. Baby Hendrix is Future's fifth child, born in December 2018. Baby Hendrix's mother is model Joie Chavis.
Future almost chose a different stage name
If Future had gone with his original stage name, fans may not know about him. He was once known as "Meathead Future" according to some of the big names who knew him back when he was starting out in Atlanta.
Future got his start with the Atlanta-based collaborative Dungeon Family, which has launched many illustrious careers. CeeLo Green, OutKast, and Janelle Monáe to name a few. Those stars may remember Future as Meathead. CeeLo mentioned it in an interview, but he did add that "He might not want nobody to know that."
That wasn't his only name change. When he signed with Rocko, his fellow rapper made him drop "Meathead" from his name. He also had Future change up some spelling. Apparently he was spelling Future with a P. Rocko put a stop to that, and told him "You just gonna be Future."
The success Future has had may be partly thanks to his name
It's hard to imagine a rapper called Meathead hitting the charts the way Future has. By simplifying his name, Future took away any distraction from his music. Much like his idol Hendrix, Future doesn't need a catchy band name, because his music speaks for itself.
In 2018, he made history when he ended one of the longest stints on the Billboard Top 100 charts ever. His name was on the chart for three years, or 166 weeks, in a row. At the time, Future's run clocked in at 5th longest in Top 100 history.
Interestingly, the artist with the longest stint on the chart is Drake. His record at the time was over 430 consecutive weeks, more than twice Future's run. When Drake and Future collaborate, they'll likely be unstoppable.