What Is 'Glee' Star Lea Michele's Net Worth?
Lea Michele rose to fame in the early 2010s thanks to her role as Rachel Berry on the hit Fox musical comedy-drama series Glee. Recently, the actress's name made headlines for accusations that she made a fellow co-star's experience on Glee a "living hell" due to "traumatic microaggressions."
Here's more about the claims made against Michele and how much the actress made from her days as one of the main cast members of the award-winning series.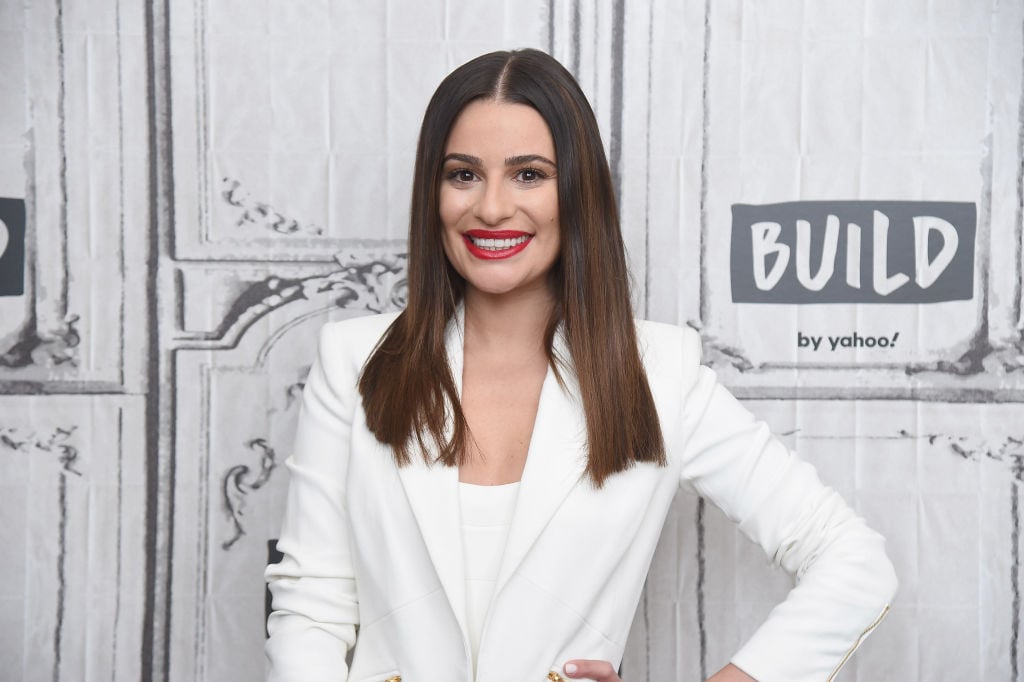 Lea Michele made Samantha Marie Ware question her career in Hollywood
Amid the COVID-19 pandemic and the ongoing protests for George Floyd happening around the country, Lea Michele has found herself in the middle of a controversy.
On June 1, the actress-singer was alleged to have made the first television gig of Glee actress Samantha Marie Ware a "living hell" after Michele chimed in on the ongoing Black Lives Matter movement in the wake of George Floyd's murder.
The drama kicked off on May 30 after Michele tweeted, "George Floyd did not deserve this. This was not an isolated incident and it must end. #BlackLivesMatter."
Two days later, Ware quote-tweeted the post, taking issue with Michele injecting herself into a conversation about how to treat others since she was not the nicest to the actress while on the show.
"Remember when you made my first television gig a living hell?" Ware wrote. "I believe you told everyone that if you had the opportunity you would 'sh*t in my wig!' amongst [sic] traumatic microaggressions that made me question a career in Hollywood."
Ware joined the cast of Glee during its final season in 2015 as Jane Hayward, a student at Dalton Academy who transfers to McKinley to join the New Directions.
Though she only appeared in 11 episodes, the actress claims that she was on the show long enough to experience mistreatment in the workplace, which fellow Glee cast members backed her up on.
Glee alum Alex Newell (Unique) replied to the actress's tweet with a gif of RuPaul looking very interested, while Amber Riley (Mercedes) tweeted gifs of herself shortly after that.
Since Ware responded to Michele's tweet, the New Year's Eve star's name has been trending high on Twitter, with many claiming that she is officially "canceled."
Lea Michele has been accused of making set life difficult for others in the past
While Ware's allegations come as a shock to some, others aren't that surprised that a handful of Michele's former co-stars have issues with her.
In 2016, fellow Glee OG Naya Rivera released her bombshell memoir Sorry Not Sorry: Dreams, Mistakes, and Growing Up, in which she talked about her own substandard experiences with Michele.
RELATED: 'Glee': Did Naya Rivera and Lea Michele Really Feud While Filming the Show?
"If I'd complained about anyone or anything, she'd assumed I was bitching about her," Rivera wrote, per TVLine. "Soon, she started to ignore me, and eventually it got to the point where she didn't say a word to me for all of Season 6. Lea and I definitely weren't the best of friends, and I doubt we'll ever sit on her couch and eat kale together again."
What is Lea Michele's net worth?
Although stories have circulated for years about issues and friction among Michele and her Glee castmates, the drama on set didn't stop the actress from raking in a pretty penny from the show.
RELATED: Lea Michele: Where Is the Former 'Glee' Star Now?
During her six-year stint on Glee, Michele made an eye-watering $80,000 per episode. She's also appeared in several commercials for L'Oreal, Zola, HP, Dove, Hello Fresh, and Candie's.
Michele's also teamed up with Old Navy and Lyft and remains one of the most well-known television actresses today with a net worth of $12 million.