What is 'Good Girls' Star Christina Hendricks' Net Worth?
For the last two years, fans from all over the country have been addicted to NBC's new hit dramedy, Good Girls. The show features three moms from the suburbs who suddenly find themselves neck-deep in the world of crime. The show's main characters include Retta, Mae Whitman, and Christina Hendricks.
All three of these talented actresses are what helps to make the show as entertaining as it is. However, it is Hendricks' character that fans really seem to love. And, we have to admit, Hendricks does brilliantly portray the part of a soccer mom by day and a wannabe gang leader by night.
While many people know that Hendricks is a very talented actress, they don't know that much about her career. So, what other movies and TV shows has she been on and what is her net worth? Keep reading to find out the answer to these questions.
Christina Hendricks had other career dreams before becoming an actress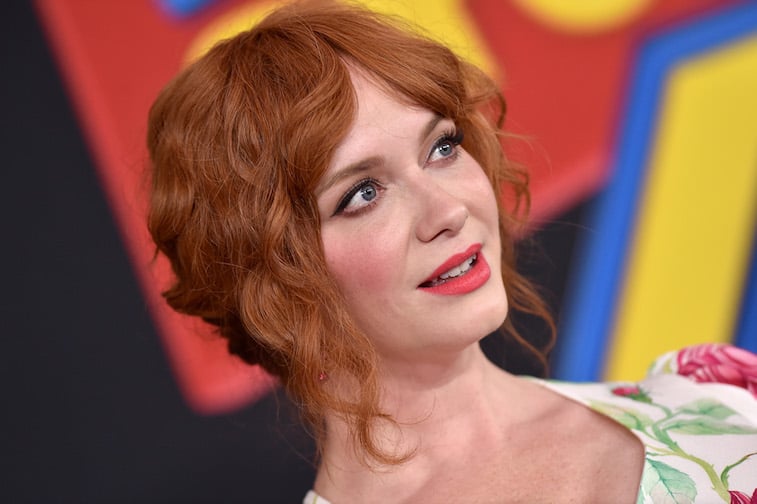 Hendricks spent her childhood in different theater groups and had starred in several local plays before she was even in high school. However, once she graduated, she had dreams of becoming a model.
In 1994, Hendricks competed for a spot to be on the cover of Seventeen Magazine. Hendricks ended up winning the competition and was quickly recognized by a popular modeling agency.
When she was just 18 years old, Hendrick signed a modeling contract with IMG Models and moved to New York to pursue a career in the modeling world.
For the next few years, Hendricks' modeling career soared to unimaginable heights. She had traveled the world and would model for many high-end designers. In 1999, she was even the hand model for the movie poster of American Beauty.
Christina Hendricks acting career
In 1999, she appeared in her first TV series, Undressed. She only appeared in four episodes of that show but she went on to make guest appearances in several other TV shows including ER, Firefly, Miss Match, and Without A Trace.
In 2007, she landed a starring role in the AMC series Mad Men and continued to work on the show until it ended in 2015. In 2017, she landed a role on the new television series, Tin Star. Then, in 2018, she was cast to play the part of Beth Boland in Good Girls.
In addition to her working on an impressive list of TV shows, Hendricks has also been in several different movies. Her first movie role was in an independent film entitled, La Cucina.
She starred in a few other independent films before starring in the critically acclaimed thriller, Drive. After that, she starred in the first movie that Ryan Gosling ever directed entitled Lost River.
She has also appeared in other movies like Zoolander 2, Bad Santa 2, and American Woman. In 2019, she also did some voice-over work for the iconic Pixar film Toy Story 4.
What is Christina's Hendricks' net worth?
It's no secret that Hendricks works very hard. In fact, before she started filming the second season of Good Girls, she had told Parade that she was excited to finally take a little break for the first time in years.
"This is my first break in about three years. I went from filming The Stranger to American Women, then to season one of Good Girls then to Tin Star," Hendricks had said.
All of her hard work has really paid off. According to Celebrity Net Worth, while Hendricks was working on Mad Men, she made $100,000 per episode. Because of that paycheck, plus all of the other shows and movies she has worked on, she now has an estimated net worth of $10 million.
Not only does He sticks have an impressive net worth, but her talented acting skills have also won her two Critics' Choice Awards, two Screen Actors Guild Awards, and six Primetime Emmy nominations.