What is 'Good Girls' Star Mae Whitman's Net Worth?
Mae Whitman's acting career has been going on for a long time for someone who is only 31 years old. She was barely older than a toddler when she got her first acting job, in a Tyson Chicken commercial. Since then she's worked with a who's who of Hollywood actors, including Meg Ryan, George Clooney, Sandra Bullock, and more. 
Through the years Whitman has steadily grown from an adorable child actor to one of the talented stars of the NBC comedy-drama series Good Girls. How have her years in the business benefited her financially? Here's a look at her career and where it's brought her.
Mae Whitman was scouted by accident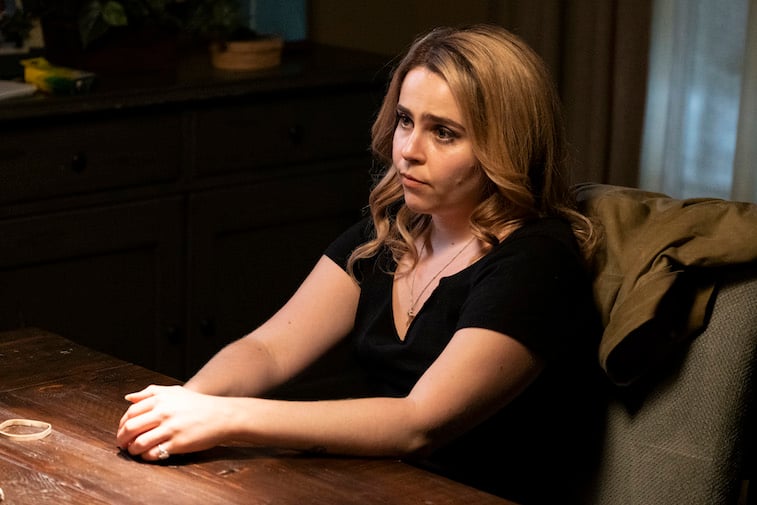 According to an interview Whitman did with Glamour, she stumbled into the acting business. Her mom, Pat Musick, worked as a voice actress, and she brought Whitman along to one of her auditions when she was about two or three. In the waiting room for the audition, someone noticed how cute Whitman was.
They offered her a part in a commercial. Musick wasn't sure it was a great idea, but Whitman agreed eagerly, and a star was born.
By the time she was six Whitman was cast as Meg Ryan and Andy Garcia's daughter in the movie When A Man Loves A Woman. After that followed a number of parts playing the role of someone's daughter in different movies.
She played the daughter of the president in Independence Day, George Clooney's daughter in One Fine Day, and the daughter of Sandra Bullock in Hope Floats.
Mae Whitman was a child actor
It can be hard for actors who started their careers as kids to move into more substantial roles. But Whitman made it look natural. After years of playing the cute young daughter, she started moving into playing older, more complex characters.
She took on roles in television shows including Arrested Development, Chicago Hope, and Law and Order: Special Victims Unit. In 2009, she landed a part in the long-running series Parenthood as the strong-willed rebellious teen Amber Holt.
In 2015 she played the lead in The Duff, showing that she continues to grow as an actor. 
Mae Whitman is well established in acting today
All along, Whitman has also followed in her mother's footsteps and done voice work. She has played characters for animated movies, including The Jungle Book 2 and Tinkerbell.
In fact, she was the first actor ever to voice the character of Tinkerbell, who had never spoken in a movie until the version Whitman voiced in 2008. She's also done voice work for animated television series, including Superman, Johnny Bravo, and The Wild Thornberrys. 
What keeps her busiest these days is probably her series with NBC, Good Girls. It's a favorite among fans and television critics alike and it seems to be a solid success. The third season of the show will start on February 16.
Mae Whitman has stayed the course
Having started her acting career so young, it wouldn't be surprising if Whitman had fallen prey to the problems many child actors face as they get older. But Whitman has stayed away from the drugs, alcohol, emotional problems, and drama that end many promising acting careers. She remains focused on doing the job she loves and doing it well.
It's probably no surprise, then, that her steady career has been successful financially.
According to Celebrity Net Worth, Whitman's bottom line puts her in the millionaire's club. Her net worth is estimated to be $1 million, and if her track record teaches us anything she's only going up from there.