What is 'Good Girls' Star Retta's Net Worth?
For years, Retta has been delighting fans from all over the world with her comedic talents. She has been featured on several different sitcoms.
For years, Retta has been delighting fans from all over the world with her comedic talents. She has been featured on several different sitcoms, but she is most recently known for her role on NBC's newest dramedy Good Girls. 
On the show, Retta plays a mother and wife who has found herself in the middle of a crime ring in order to help her critically-ill daughter.
In that last couple of years Retta's career has soared of new heights and is expected grow in the future. Keep reading to find out more about Retta's career and what her net worth is so far.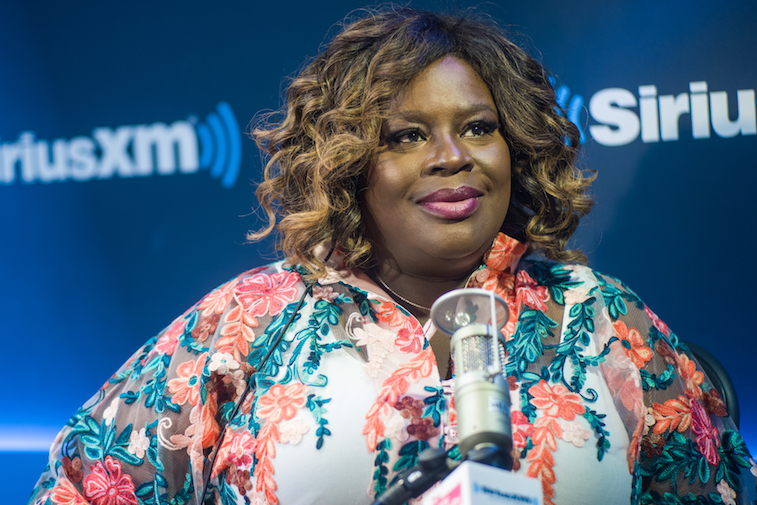 Retta changed her career and her name in the early '90s
Retta's real name is Marietta Sangai Sirleaf. Her parents were Liberian immigrants who moved to America a year before she was born. After Retta graduated high school, her dad got a second job in order to put her through college. She attended Duke University in North Carolina where she was a pre-med student and graduated with a degree in sociology.
After graduating college, she found a love for comedy and would perform stand-up comedy routines at some of the local clubs at night while working as a chemist during the day. She eventually quit her job as a chemist to pursue comedy full time.
Recently, she went on The Late Show with Stephen Colbert and said that when she decided to do stand-up comedy full time, she chose to use the name Retta because that was a nickname that her ex-boyfriend from college had given to her and the name had stuck with her throughout her life.
What TV shows and films has Retta starred in?
 In 1996, Retta started her comedy career. However, it wasn't until 1998 that she actually started touring and getting paid to do her stand-up routines and her career really started to take off. 
She landed her first movie role in 1998 when she appeared in Ringmaster. She also got a role in the popular comedy movie, Slackers, in 2002. For the next few years, Retta continued to land roles in other major motion pictures including Fracture, Alvin and the Chipmunks: The Road Chip, and The Lego Ninjago Movie.
Retta has also been featured several times on the small screen as well. From 2004 until 2008, Retta landed a few guest appearances in a few different sitcoms. Then, in 2009, she finally got the break she was looking for when she was cast as Donna in the hit NBC sitcom, Parks and Recreation. She played the hilarious role of a city parks employee until the show ended in 2015.
Her next big television role was in 2018 when she was cast as Ruby on the show Good Girls. On the show, Ruby and her two friends decide to rob a grocery store. From there, their crime spree spiraled out of control and they soon found themselves working for a notorious and dangerous gang member.
For her role as Ruby, Retta was able to perfectly deliver a dramatic performance that is sprinkled with a hint of subtle comedy. Fans were instantly able to relate to her character and she quickly became a fan-favorite on the show. Good Girls is expected to air its third season in February.
What is Retta's net worth?
In addition to her impressive acting and stand-up comedy career, Retta also recently wrote a biography entitled So Close to Being Sh*t, Y'all Don't Even Know. In the book, Retta hilariously recounts the story of how she made it to where she is today.
Retta has been entertaining millions of people for over two decades. According to Celebrity Net Worth, Retta's current net worth is around $2 million. However, her career doesn't look like it is going to slow down anytime soon, so we expect that number to raise quite a bit in the near future.