What is Gordon Ramsay's Net Worth?
With all of the success that Ramsay had with his career, it is no surprise that this iconic chef is worth a lot of money.
Gordon Ramsay first entered into the world's hearts when he appeared on his popular cooking show entitled, Hell's Kitchen. Back then, many people were shocked, but delighted, to see a talented chef who was not afraid to bluntly tell a bunch of amateur chefs exactly what he thought of their food-making skills.
Since then, Ramsay has starred on several other TV shows and become a world-renowned cooking icon.
With all of the success that Ramsay had with his career, it is no surprise that this iconic chef is worth a lot of money. But just what exactly is Gordon Ramsay's net worth? Here is what we know.
Gordon Ramsay's TV shows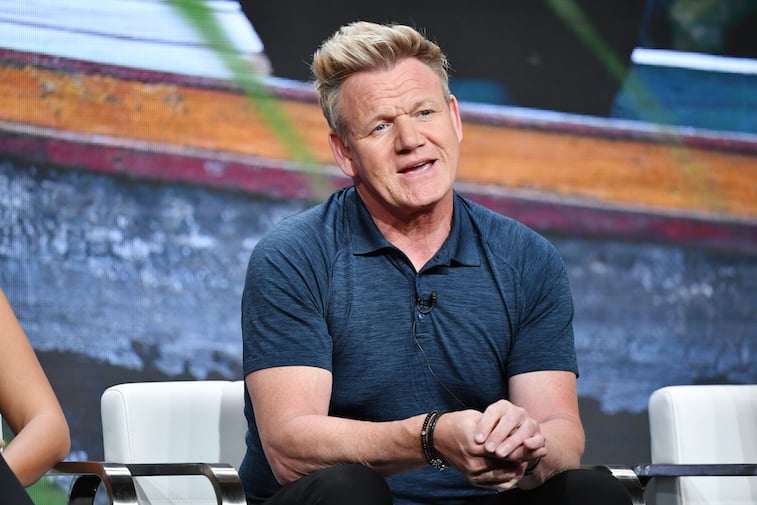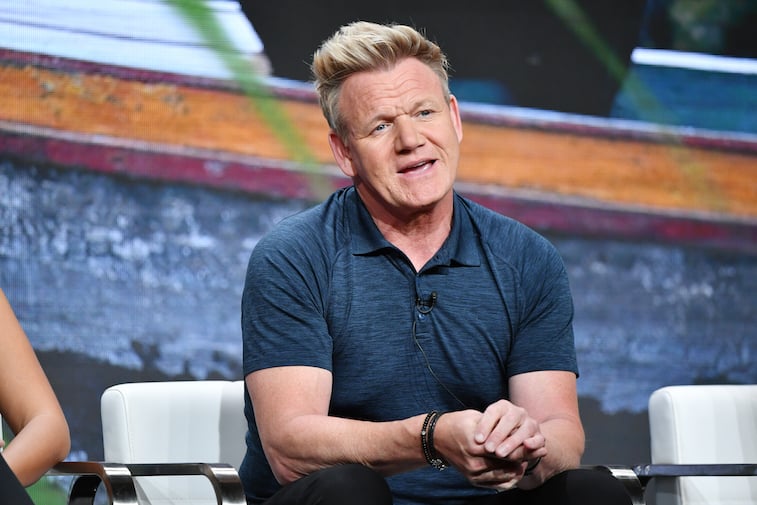 Ramsay grew up in the UK with a dream of one day becoming a professional soccer player. After he experienced a traumatic knee injury that left him unable to play, he decided to focus on new career goals. He attended school and earned a degree in hotel management in 1985.
He then went on to work with some of the greatest chefs in the world and traveled to some of the popular culinary destinations including London and France. By 1995, Ramsey's cooking talents had won him the prestigious Catey Awards.
It didn't take long for television networks to learn about this talented chef whose popularity seemed to grow every day. In 1996, he appeared on his first-ever TV show when he became a judge on the BBC's MasterChef. Then, three years later, he appeared in a documentary called Boiling Point.
In 2004, he had two of his own TV shows on the BBC: Hell's Kitchen and Ramsay's Kitchen Nightmares.
In 2005, he brought his unique culinary expertise to America where the Fox Network was quick to capitalize on his popularity, and that year, the American version of Hell's Kitchen debuted in the U.S.
In 2007, Kitchen Nightmares came to the U.S. And a few years after that, Ramsay became one of the main judges on the American version of MasterChef in 2010. And in 2013, fans got to see his softer side when he became one of the judges on MasterChef Junior. 
He then created another popular show called Hotel Hell.
What is Gordon Ramsay doing now?
Ramsay's multiple television appearances is not the only thing that is impressive about his career. He also currently owns 35 restaurants around the world, with 15 of them being located in London.
Ramsay has also published about 35 books. Most of his books are cookbooks but he does have three autobiographies entitled Humble Pie, Roasting in Hell's Kitchen, and Playing with Fire. 
He also just filmed his third season of his hit TV show, 24 Hours to Hell and Back. In this popular series, Ramsay goes undercover to try and find out why some seemingly good restaurants are about to go out of business.
Each week, he picks a new struggling restaurant and secretly observes it. Then, he gives himself 24 hours to change a few things up and make it a desirable restaurant once again. This compelling reality show airs on Fox on Tuesday nights.
What is Gordon Ramsay's net worth?
According to Insider, Ramsay is one of the highest-paid food-show host. He reportedly makes around $225,000 per episode on his many TV shows. As of 2018, the Scottish chef was worth an estimated $62 million.
And as Insider had pointed out, this means that he has more money than a lot of other well-known celebrities, including big-named actors and musicians.
Ramsay may have a lot of money, however, he and his wife work hard to ensure that their kids are not ungrateful or spoiled.
Back in 2017, he told the Telegraph: "[Our kids] don't sit with us in first class. They haven't worked anywhere near hard enough to afford that. At that age, at that size, you're telling me that they need to sit first class? No, they do not. We're really strict on that."
He also told the UK-based publication that he does not plan on leaving any of his money to his children after he passes away. He says that by doing this, he hopes that they will learn to work hard and be able to provide for themselves. He wants his children to be successful when they are older due to their own accomplishments, not their inheritance.