What Is Grimes' Real Hair Color?
For a decade, Grimes has been an active singer. She has created music that has resonated with fans and has been successful in making a name for herself. The artist does have a love for science and made an artificial intelligence joke once, which led to her dating Elon Musk. 
Grimes constantly is changing her looks when she performs. It is not unusual for fans to see the singer have different hair colors. However, some people may wonder what her natural hair looks like. 
Grimes is an innovative singer
Born on March 17, 1988, Grimes' original name is Claire Boucher. She grew up in Canada and studied neuroscience and Russian while in college. In 2007, she started to write music and made Grimes her stage name. The artist made her debut in the music industry with two albums titled Geidi Primes and Halfaxa. 
In 2011, Grimes left college to focus on her music career. She quickly gained a loyal fanbase, and critics had positive reviews for her innovative style. The singer became known for her mixture of musical elements like electronic, dream pop, and R&B. 
Over the years, Grimes has released a few more albums. She would not produce her third album until two years after the first two. Her most recent one, Miss Anthropocene, came out in 2020. It contains darker themes compared to the 2015 album Art Angels. 
More people became aware of Grimes after she got into a relationship with Tesla CEO Musk. Despite his enormous wealth, the artist remains self-funded. Her net worth is approximately $3 million. 
Grimes regularly changes her hair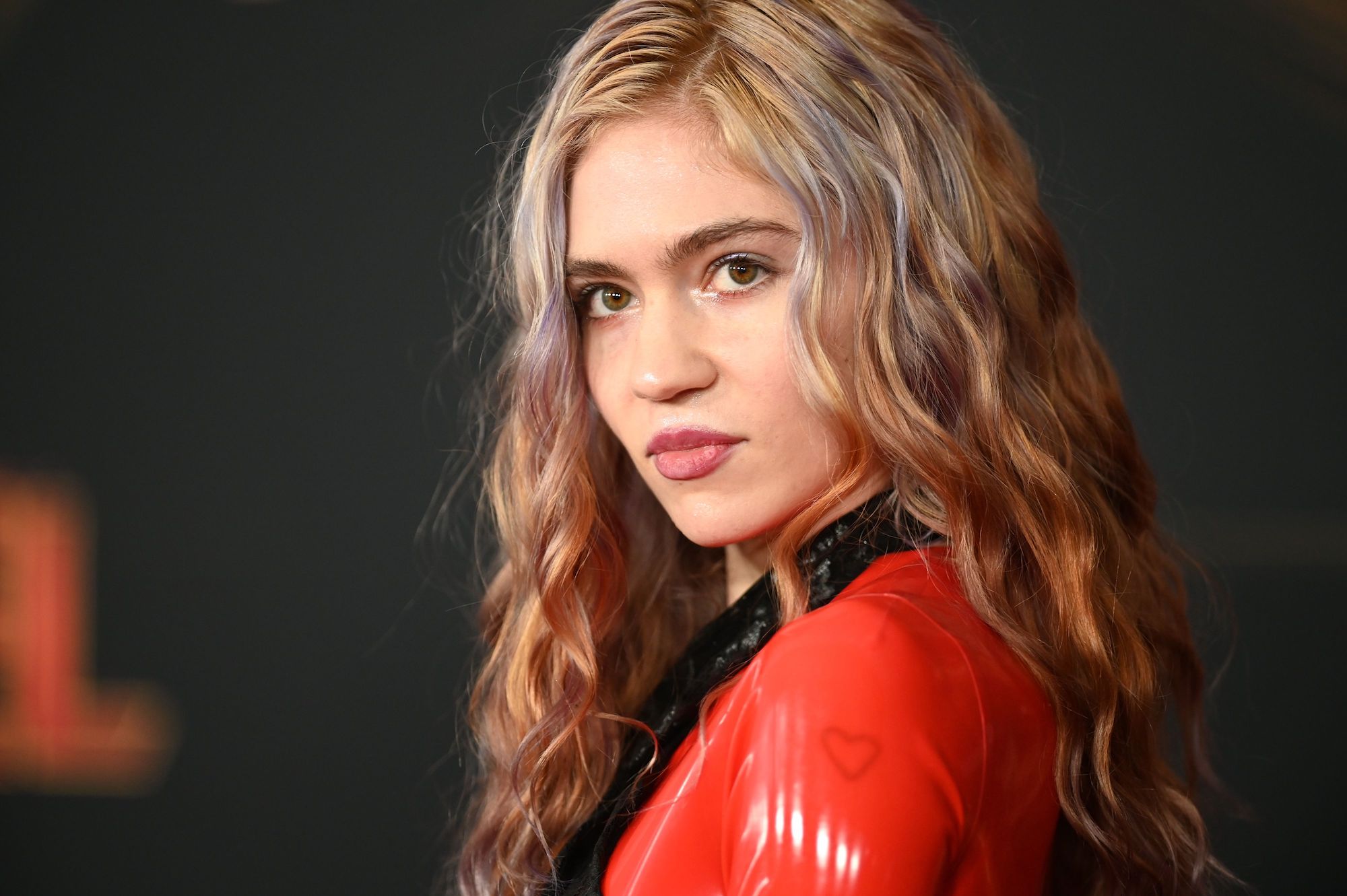 Throughout her career, Grimes has done actions that gained people's attention. In 2020, she gave birth to a boy. However, she surprised people when she decided to name the child X Æ A-Xii. The artist also shows her eccentricities through her changing hair colors. 
When Grimes attends various events, fans see her with dyed strands. While she may have different hairstyles when promoting her albums, she will often attend events with her ever-changing hair. One of Grimes' iconic looks is pink hair, which she has done on multiple occasions.  
Grimes also has gone blonde a couple of times. She sometimes will have highlights added to her appearance. On her website, 4AD, the promo picture depicts her with bright orange hair. Of course, the musician has gone with darker colors in the past. 
There have been other celebrities that have changed hair colors multiple times. Grimes' different appearances still capture people's attention. Some fans may get to see what she does next when viewing her social media pages. 
Grimes' real hair is a darker color
According to Vogue, Grimes has been dying her hair a myriad of colors since she was 10 years old. Before the release of Art Angels, her strands were a shade of purple with some pink on top. It is not often that people get to witness her real hair color. 
Grimes went on stage during a music festival several years ago, and she was sporting her natural brunette hair. Not many people get to see the dark shade of brown since she changes color for each album cycle or tour. 
"I just kind of go by vibe. Every time you do a color, though, everyone else starts doing it. I'm like, 'Damn. I shouldn't have Instagrammed this!' I really wanted to do red this time, but I think Florence [Welch] just did it. And Bowie. And even Rihanna's red phase is so iconic. I don't think this [purple] color is taken, though," Grimes states during an interview.