What Is 'High School Musical' Star Corbin Bleu's Net Worth?
It's hard to believe, but High School Musical turns 14 this year. In fact, this musical movie is so old that if the movie were a person, it would be ready for high school. Despite the fact that it's getting on in years, it's still popular. There are some diehard High School Musical fans out there, and the movie and music still appeal to kids today.
The film also launched some impressive careers. Zack Efron has become a serious actor since starring in High School Musical. Although Corbin Bleu hasn't had as much success as Efron when it comes to his acting career, he's still doing very well for himself.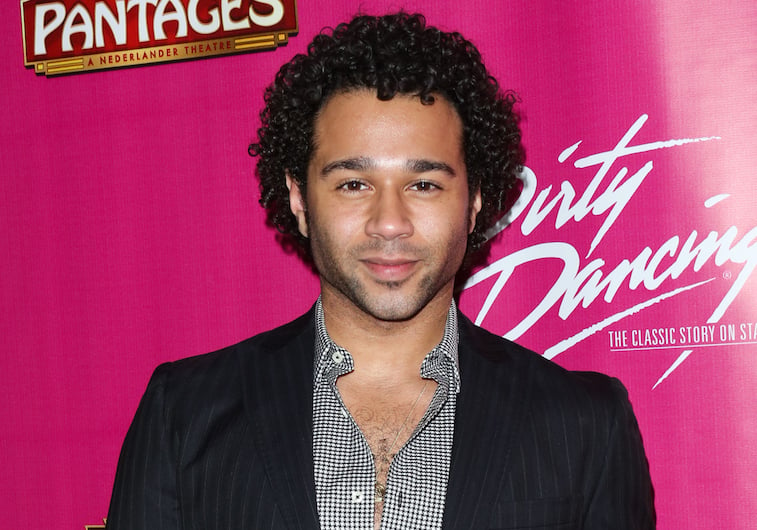 Disney channel has been Corbin Bleu's bread and butter
Once Bleu started on television in 1996, he didn't stop. He continued to get a steady stream of small parts in television shows and movies. Then he landed the role of Chad Danforth in High School Musical. 
The role would end up being a big contributor to Bleu's net worth. The original premiered in 2006, and it went on to have two sequels, in 2007 and 2008. Bleu reprised his role for all of them. 
Corbin Bleu has had his fair share of work since 'High School Musical'
Even though he hasn't had another Chad Danforth level role since 2008, Bleu has been far from idle since the release of High School Musical 3. Most of his television parts have been small, but he's been on some really popular shows. He has appeared in one episode of Psych, The Good Wife, Chicago Med, The Middle, Castle, Franklin and Bash, among many others.
He's not just appearing onscreen. In 2017 he starred in a stage production of the ABBA musical Mama Mia! alongside Dove Cameron, another Disney star of Descendants fame. 
Corbin Bleu made a splash on 'Dancing with the Stars'
Bleu is definitely multi-talented. He's acted on stage and screen. He's worked as a model, and but he's musical too. He released two albums, one in 2007 and another in 2010. Although he hasn't been super successful in his music career, he did use his talent for rhythm on Dancing with the Stars. 
He starred on the popular dance competition show in 2013. It was the show's 17th season, and Bleu came in second. The competition was tight. Bleu lost to Amber Riley, former star of Glee.
It's totally fitting that the competition came down to Bleu and Riley, both of whom starred in on-screen musical productions. Even though he lost, Bleu certainly cemented his reputation as a multi-talented performer. 
What is Corbin Bleu's net worth?
Bleu has amassed an impressive amount of money considering he's only 30 years old. According to the site Celebrity Net Worth, he's worth $4 million.
Even though he's still quite young, he's been working for a long time. He was born in Brooklyn, New York, and started acting while he was still a toddler. His first roles were in commercials, but he wasn't just acting. He was a child model as well.
By age 4 he was represented by the Ford Modeling Agency, one of the most prestigious agencies in the world. He modeled in ads for some big name brands, like Target, Toys R Us, Gap, and more.
Even though he found success as a model at a young age, acting was more Bleu's thing. He continued working on his acting career, and was cast in an off-Broadway production in 1995, when he was 6.
His television debut came soon after. When he was 7 he had a few small parts, including on an episode of ER.