What Is Iggy Azalea's Real Name?
Despite being a megastar in the music industry, there are a few things people might know about the rapper — one of which is that Iggy Azalea actually isn't her real name.
International star Iggy Azalea has been a household name since the early 2010s. With her hit song "Fancy" skyrocketing to the top of the music charts and being the most-streamed song on Spotify in 2014, Azalea became an instant sensation and is now one of the most well-known female rappers in the music industry.
But despite being a megastar, there are a few things people might know about the rapper — one of which is that Iggy Azalea actually isn't her real name.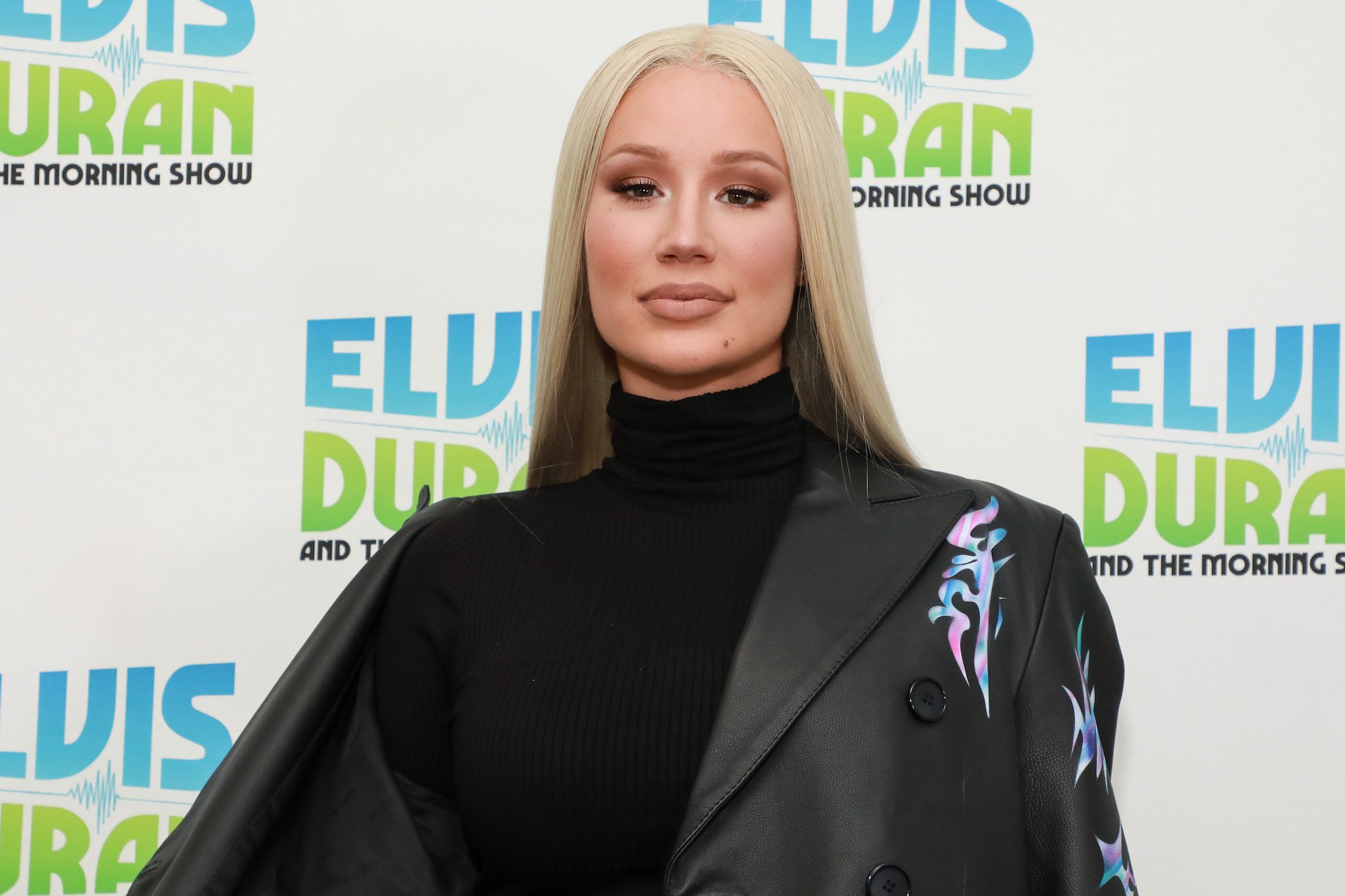 Iggy Azalea was born Amethyst Amelia Kelly
Azalea was born on June 7, 1990, as Amethyst Amelia Kelly in Sydney, Australia.
She grew up in Mullumbimby, New South Wales, with her parents Tanya and Brendan Kelly and two siblings named Mathias and Emerald Kelly. The family lived in a house her father built by hand from mud-bricks, surrounded by 12 acres of land.
When she was 14, Azalea began rapping and even formed a group with two other girls from her hometown in the hopes of making it big. However, after realizing that the girls weren't taking things seriously, Azalea embarked on a solo career.
After saving up some money cleaning hotel rooms and holiday houses with her mother, Azalea dropped out of high school and traveled to the United States to be closer to hip-hop.
During her visit, the rapper fell in love with America and decided to stay to pursue her dream of becoming a big-name rapper.
Azalea's stage name came as a "two-part saga"
Shortly after moving to Atlanta, Georgia, to work on her music, Azalea met someone from Interscope Records who encouraged her to move to Los Angeles during the summer of 2010 to pursue her music career.
While being represented by Interscope Records, Azalea decided to adopt a stage name, which she says came as a "two-part saga.
According to the rapper, the name Iggy originated from her childhood dog of the same name.
"I had a dog called Iggy, who I loved very, very much," she explained during a 2014 appearance on Vevo's original series "A.K.A."
"I got a name-plate necklace made in his honor," Azalea continued. "Everybody started to think that my name was Iggy so it kind of became my nickname and I took it on board and started rapping with it."
As for the name Azalea, the rapper revealed she took on the moniker after her grandfather voiced his disapproval of her going without a surname.
"[He] said to me, 'You can't have a one-word stage name,'" she recalled, "So I had to think of a good last name."
After giving it some thought, the "Black Widow" rapper settled on Azalea, "because that is a street name that my mom and family live on … and it sounds very feminine and I thought it would balance out Iggy being so masculine."
Azalea only allows certain people to call her by her real name
Though Iggy Azalea isn't her real name, the rapper has been going by the moniker for years and prefers to be called as such.
She even revealed on Twitter on Nov. 17 why she doesn't allow people she doesn't know to use her birth name, noting that it's just too personal to her.
"I feel names are very personal and I never wanted strangers to be able to use mine when talking sh*t and putting weirdo negative energy on it," she responded to a fan who asked why she's never named an album/ project 'Amethyst.' "Gotta protect your vibe." 
Though she doesn't allow the majority to call her by her legal name, Azalea pointed out that there are certain people who get that privilege but intimated that it's a very small group.
"Only a VERY select group of people in my life are allowed to call me Amethyst," she tweeted to fans. "If I let you call me that you are elite."