What Is It Really Like Inside the Tiktok 'Hype House'?
Move over YouTube stars, TikTok celebrities are the next big thing — at least for the Gen Z crowds. The short-form video sharing platform is just a few years old and has already been career-making for many young people.
Now, like many YouTubers before them, some TikTokers are joining together under one roof to live a lifestyle of constant content creation.
"It's a content house. It'd be like living in a movie set. It never stops," says co-founder Thomas Petrou. The non-stop content creator oasis he described is Hype House.
The origins and purpose of Hype House
Hype House was the idea of 17-year-old TikTok star Chase Hudson and 21-year-old YouTube star Thomas Petrou. Just days after the initial decision, in December of 2019, they signed the lease on a mansion in a gated community in Los Angeles.
The home now has a handful of permanent residents and a rotating group of visitors coming in and out, with up to 20 people staying there at a time.
"It's not just a group of friends. I literally treat it like family. You know, we argue, we fight, we all have our differences, but at the end of the day we all go to bed and we still love each other," resident Alex Warren explained to ET during a walkthrough of the house.
Despite having so many young residents, they have strict rules that focus on the purpose and business of the house. Petrou explained to the New York Times: "You can't come and stay with us for a week and not make any videos, it's not going to work. This whole house is designed for productivity. If you want to party, there's hundreds of houses that throw parties in L.A. every weekend. We don't want to be that."
Where do the TikTok creators hang out in Hype House?
Everywhere in the house is full of someone making a video somewhere at any point in time. With the massive amount of rooms, huge living room, pool and balcony areas, there's no shortage of options. The residents say there isn't one designated hang out spot, but there are some rooms that get more attention than others.
Hudson and roommate Nick Austin explained to ET that when they first moved in, they had no furniture and no lighting, so the master bathroom became the most popular spot in the house, at first. The combination of natural light and vanity lighting made it a prime spot for recording TikTok videos. In fact, they claimed over 1,000 videos were made in the bathroom alone.
Eventually, though, they got tired of people showing up in their bathroom at all hours of the day and night and equipped their door with a keypad lock.
What else do we know about Hype House?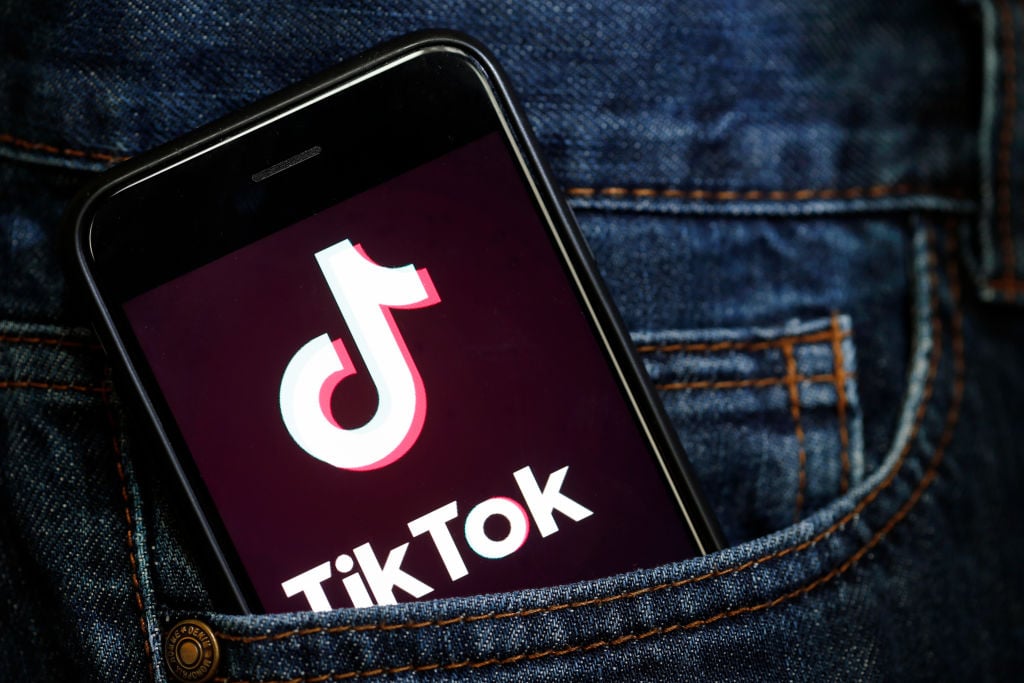 If you've ever seen the Tom Hanks classic, Big, you might have some idea of the vibe of the house. Money, plus teenagers, plus ample free time, equals some odd household choices, like the trampoline in the living room. And of course, there are the messes they create and seldom clean.
Avani Gregg and Daisy Keech, two more of the mansion's residents, showed off the kitchen. It has four ovens and a stovetop that they say no one uses, opting for food delivery through Postmates instead. 
Warren and his girlfriend Kouvr Annon also gave a tour of their bedroom, complete with popcorn machine, gaming systems, and a lit-up starry ceiling. One detail that some might find unsettling (but not surprising) was also revealed: Warren has security cameras set up in the room to catch any funny moments that may happen spontaneously when he's not actively filming.
The Hype House group TikTok account has 10.7 million followers already. Compare that to their Instagram with 2.3 million, and you can see there is a definite disparity between their popularity on the platforms.