What Is Jack Black's Net Worth and How Did He Get His Start?
Jack Black has found success in nearly every corner of the entertainment industry. What is his estimated net worth and how did he get his start?
NBC's Celebrity Escape Room puts a group of Hollywood's finest in an escape room for an hour of your viewing pleasure. The show's host, Jack Black, serves as the "Game Master," guiding the A-listers through their clues. Black has appeared in a lot of projects throughout the year. What is his net worth?
Jack Black's early career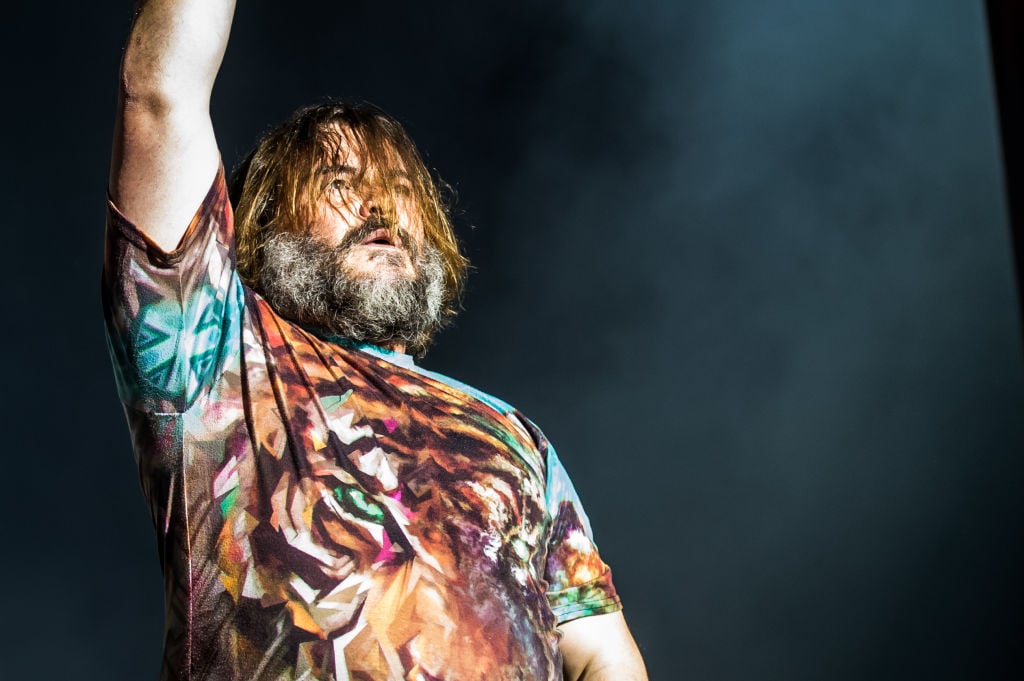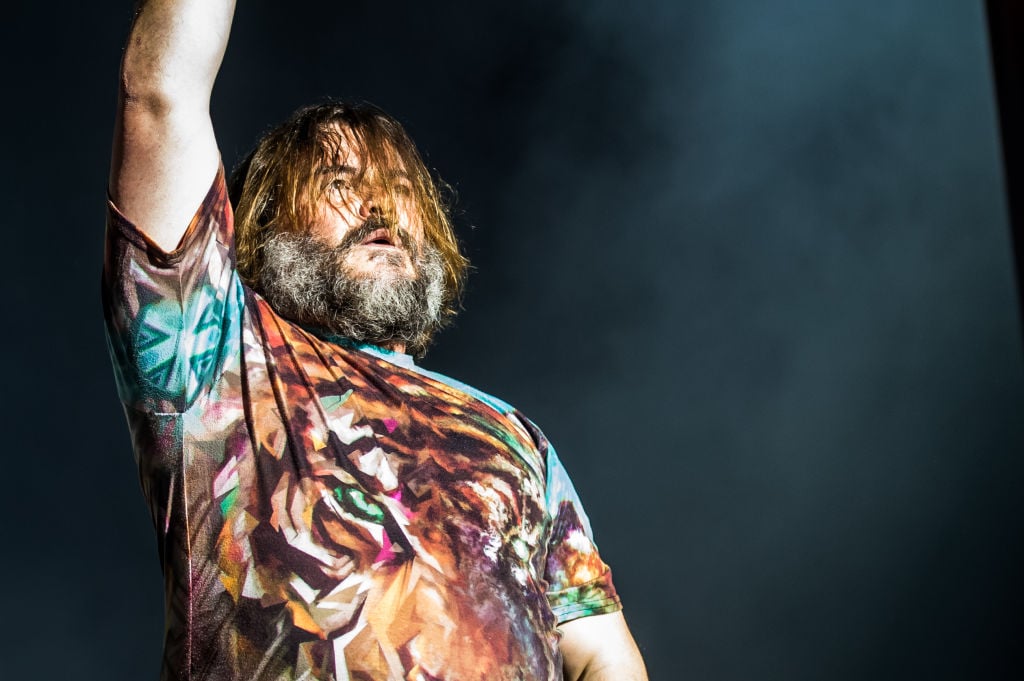 The Santa Monica-born actor and musician, Thomas Jacob Black (aka Jack Black) found success in his adult years. However, Black struggled with drugs throughout his teens.
"I remember just lots of turmoil from that time period and having a lot of troubles with cocaine," he previously told Parade. "I was hanging out with some pretty rough characters and scared to go to school [because] one of them wanted to kill me."
His parents enrolled him in Poseiden School — a private institution for "troubled youth" — because he "wanted to get out of there."
"Most of the other kids there were expelled from other schools, but I went voluntarily," he said. "It was a place to press the restart button."
After his time at Poseidon, Black attended a private college prep school that focused on the arts. The outlet reported other celebrities such as Liv Tyler, Kate Hudson, Jonah Hill, and Zooey Deschanel also attended.
"As far back as I can remember, I loved putting on shows," he sais. "I loved acting. I loved the attention. Maybe there's a connection in terms of finding an escape and always needing to be up on stage. The turning point was when I started thinking acting was what I wanted to do."
Black dropped out of college
Though the star eventually enrolled at UCLA, he dropped out his sophomore year.
"I didn't really have a lot of [acting] prospects coming out of high school," he said. "I needed a place to make some connections. College was very important to my father. I was trying to make him happy. And I thought UCLA could lead to a career." It didn't.
Black joined an amateur theater group, Tim Robbins' Actors' Gang. By 1992, he snagged a role in Bob Roberts, giving him the big break he needed.
"You can only really make a career of what you like to do," he said. "I like to act, to get up and put on a show. When I come off a stage or a set after a good scene where I felt like I connected with something emotional and real, I can't go to sleep that night. It really is a drug unlike anything else. When you get it, when you connect, it is that adrenaline rush of the game. It's electric."
Black then picked up steam in projects like Demolition Man, The Fan, Cable Guy, and many, many more. By 2000, Black scored a more prominent role opposite John Cusack, in High Fidelity. This led to bigger roles such as Shallow Hal, School of Rock, and Jumanji.
Black also utilized his voice in the animated series and movie franchise, Kung Fu Panda and he's appeared on multiple TV shows like The Office, iCarly, and more.
Black's music and other projects
Acting aside, Black is well-known in the music world as part of the "mock" rock band, Tenacious D. He sings and plays guitar, alongside Kyle Gass. They've released multiple albums with the first as far back as 2001.
Tenacious D goes on tour and has performed with big-time bands like Pearl Jam, The Foo Fighters, and more.
Black also created his own production company, Electric Dynamite Productions, Inc. which has been a big part of multiple films and TV series — some Black has starred in.
As if that's not enough, the actor has a YouTube channel, Jablinski Games, with millions of subscribers, and he's partnered with some of the site's top influencers, like PewDiePie to raise money for charity.
Celebrity Escape Room is also an Electric Dynamite Porudctions, Inc. project, along with NBC's Universal Television Alternative Studio.
What is Black's net worth?
Black's place in the entertainment industry is unsurpassed, but he also earns his money via real estate having bought and sold a number of Los Angeles homes over the years.
As of 2020, Black is worth an estimated $30 million to $50 million, according to multiple outlets including Celebrity Net Worth. He earns his money through film, TV, and his production credits.