What is James Van Der Beek from 'Dawson's Creek' Doing Now?
Dawson's Creek was one of the most popular teen/young adult shows of the late 1990s/early 2000s. Most of the cast were thrust into stardom at a very early age and had trouble adjusting to real life.
If Michelle Williams has spoken against the show due to not having input into the scripts, James Van Der Beek seems to have a slightly better view.
Not that he enjoys talking about the show always, or even wanting to revisit it. He's at least far removed from those days as much as the other cast are. Many of Van Der Beek's recent acting credits make him open up more in interviews to avoid belaboring some of the challenges the Dawson's Creek cast went through.
Van Der Beek went to college before starting on 'Dawson's Creek'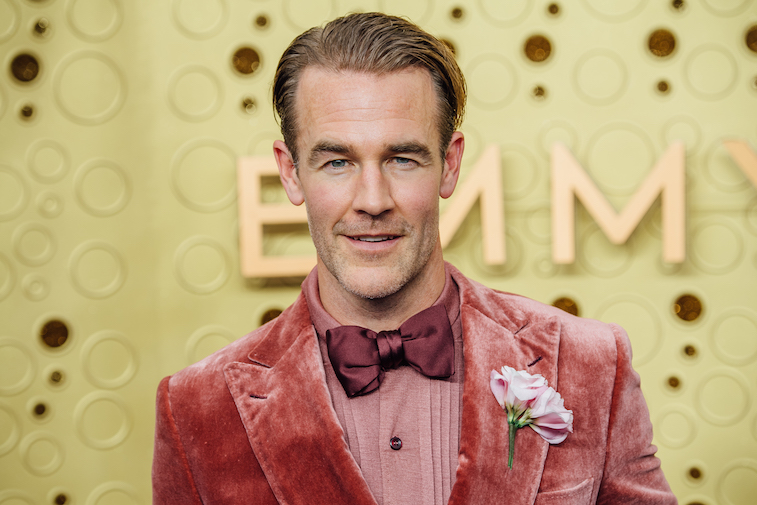 As many actors of his generation do, James Van Der Beek started his career acting on the teen sitcoms of the day during the 1990s. His first credited role was the classic Nickelodeon series Clarissa Explains It All in 1993.
It took a couple more years before he landed another role since he was still in high school when starting out. However, he was doing some stage work around the same time in NYC.
Roles started becoming more frequent by the time he was 18 like the movie Angus, plus winning roles on As the World Turns and the obscure ABC comedy Aliens in the Family.
When the time came to audition for Dawson's Creek, he'd already dropped out of Drew University in NJ to pursue more acting, despite seeking a degree in English and sociology. Once signed for DC, he was already on the cusp of movie stardom. Varsity Blues was a huge hit and placed him in a position where he could have continued making movies rather than doing a TV show.
Maybe if he had to do things over again, he would have chosen the movie route exclusively. Not that he still didn't make movies during the run of Dawson's Creek. Some of them were very big hits, ranging from Scary Movie to Jay and Silent Bob Strike Back.
There probably won't be a 'Dawson's Creek' revival
While there's been rumors of a Dawson's Creek reunion recently, it's clear most of the cast aren't interested. Van Der Beek has said in interviews that he felt satisfied leaving his Dawson Leery in the time period where it took place.
Michelle Williams has been more outspoken about how tortuous the show was for her at the time and wants no part in revisiting it now. Maybe the others feel differently, yet it wouldn't be the same without having the complete cast there.
Van Der Beek doesn't need to do a reboot since his career has stayed steady since the show left the airwaves in 2003. Yes, it did take him a few years to find himself back in hit shows or movies, if never facing unemployment.
The problem with stereotyping from Dawson's Creek was already a possible barricade, something he averted by doing more comedies. Appearances on TV sitcoms like How I Met Your Mother, plus landing the brief ABC sitcom Don't Trust the B—- in Apartment 23 in 2012-13, helped bring a new image.
Continuing to find his place in TV and movies
After producing his own brief sitcom called What Would Diplo Do? on Viceland, Van Der Beek has continued working on varied projects.
His movie career has slowed down a little, but he has a new movie out this year in the horror-comedy vein called Bad Hair. On TV, he appeared on Dancing With the Stars last season where he announced the emotional news of his wife having a miscarriage while he competed.
If not the superstar Michelle Williams and Katie Holmes turned into, the Dawson's Creek fan contingent will likely always give James Van Der Beek a devoted audience, no matter how obscure he gets in trying to reinvent himself.