What Is Jazmine Sullivan's Net Worth?
Jazmine Sullivan has been an absolute force in the music industry for over a decade. She has stunned fans with her sensational vocals, songwriting abilities, and transparency in her music. Now, the talented singer/songwriter is bringing her talents to Super Bowl 55.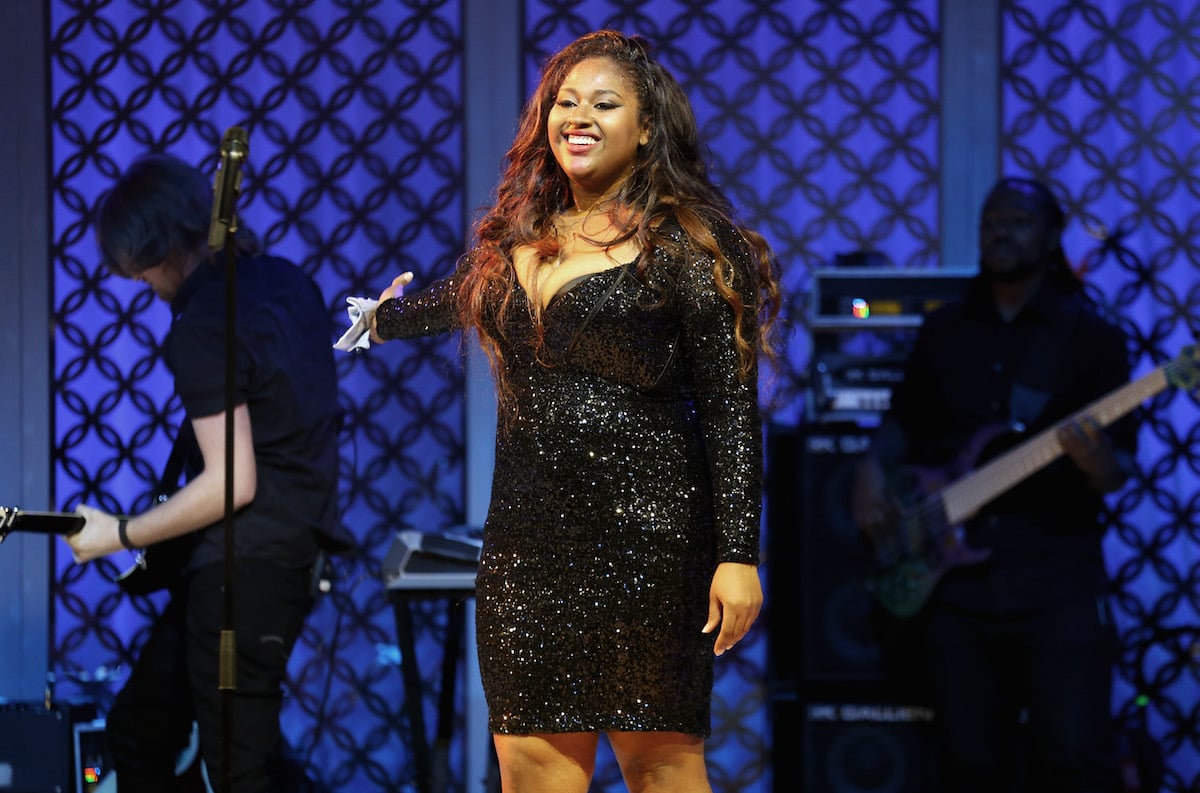 Jazmine Sullivan is multi-talented
Though she was technically discovered at age 11, Sullivan's breakout came at age 21 after Missy Elliot mentored her. Her debut album, Fearless, was a massive success, earning her Grammy nominations and acclaim as a true vocalist. Since then, she has released three more albums, 2010's Love Me Back, 2015's Reality Show, and 2021's Heaux Tales.
Sullivan says she uses her music to express her creative freedom. "In my music, I never self-censor," she told NPR. "In life, yes. You feel like you're not able to fully be yourself because society has dictated how they want to imagine a woman — in the most perfect form, whatever they think is perfect. It's not reality. But in my music, no. I've always said how I felt, no matter what that was."
RELATED: Monica and Diana Ross Both Performed Versions of a Similar Song That Reached No. 1 on the Billboard Chart
Jazmine Sullivan wanted to be more vulnerable on her new album 'Heaux Tales' 
There was a massive gap between Sullivan's current album, Heaux Tales, and her most recent body of music, 2015's Reality Show. The singer has been candid about being in an abusive relationship during that time. Also, her mother was diagnosed with breast cancer.
Having gone through so much, the "I'm In Love With Another Man" singer wanted to show her vulnerability and transparency through her music. She told NPR,
I do think that it is airing dirty laundry, but I also think that you learn why people are the way they are, and you're able to connect to that. I'm not opposed to showing the bad in your life, because that's a part of life. Everything is not great. … Sometimes you're not making the best decision. But it's about self-reflection — being able to look yourself in the eye and admit to yourself that you're not, and then figuring out what to do about it. That's what I hope the project is doing: creating a mirror for everyone to fix, or not fix, what it is about your life that you're going through.
RELATED: Was Willow Smith Ever Friends With Summer Walker?
Jazmine Sullivan's net worth is $7 million
The Philadelphia- born singer who will be showcasing her amazing vocals for the National Anthem at Super Bowl 55 is worth $7 million according to Celebrity Net Worth. Not only has Sullivan had a highly successful music career of her own since her 2008 debut single "Need U Bad" she has also been nominated for 12 Grammy Awards, but she's also won a Billboard Rising Star Award, BET Centric Award, and an ASCAP Award.
In addition to her own music, the singer has written extensively for other artists, including "Everything To Me" by Monica and songs for Jennifer Hudson, Faith Evans, Tamia, Chrisette Michele.