What is Jennifer Love Hewitt's Net Worth?
Not many people get to have as long of a career in show business as Jennifer Love Hewitt. The 40-year-old actress has been thriving in Hollywood for 30 years, having started out on a children's show, Kids Incorporated, at only age 10.
Since then, Hewitt has had her fair share of the spotlight, especially in the 1990s and early 2000s. What is she worth today? Let's take a look.
Jennifer Love Hewitt had a strong acting career early on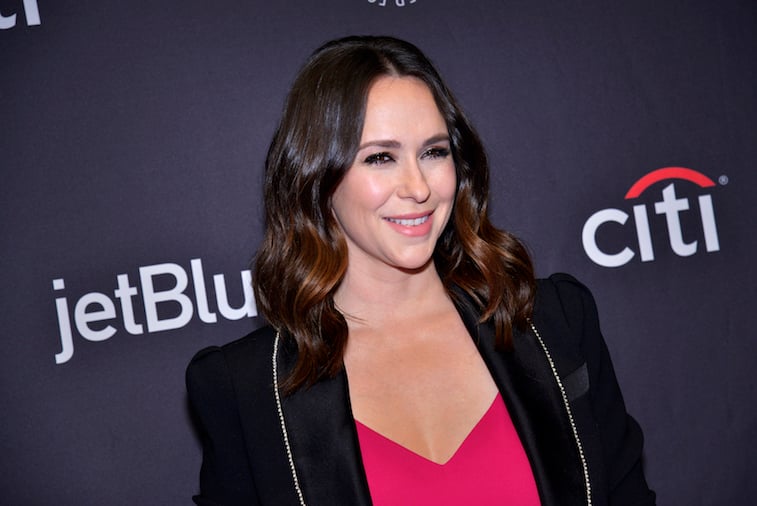 After her children's show stint, Hewitt and her mother moved to Los Angeles after a recommendation from a talent scout, so she could better pursue a career in Hollywood.
Shortly after that, Hewitt landed her breakout role on the hit TV show Party of Five. The family drama kept her busy for five years, during which she also landed a number of movie titles.
Her first film title came with the independent film Munchie in 1992. In 1993, she appeared in both Little Miss Millions, which earned her some recognition, and Sister Act 2: Back in the Habit. Her big break on the big screen was in the horror film I Know What You Did Last Summer.
Hewitt starred alongside fellow 90s stars Sarah Michelle Gellar, Ryan Phillippe, and Freddie Prinze Jr. and this role, along with the sequel, I Still Know What You Did Last Summer, kept Hewitt's stardom ship sailing. She kept up with the supernatural theme in the mid-2000s when she starred in the TV show Ghost Whisperer, which earned her Saturn Awards for Best Actress on TV in 2007 and 2008.
Jennifer Love Hewitt's singing career never had its big moment
Hewitt tried her hand at music for years during early on in her career, but she never had her big break in the industry. She released an album at age 12 exclusively in Japan called Love Songs, which gave her some acclaim there.
After joining the cast of Party of Five, Hewitt was signed by Atlantic Records and they released her next two albums but dropped her after they didn't do well on the charts.
In 2002, Hewitt released her fourth studio album with Jive Records and had a moderate hit with her song "BareNaked," which climbed to No. 25 on the Top 40 Mainstream chart. Her BareNaked album was her last studio album release. She recorded the song "I'm a Woman" in 2013 for the TV show The Client List, but has since been absent from the music scene, despite many thinking she would make a return someday.
What is Jennifer Love Hewitt's net worth?
Hewitt was nominated for a Golden Globe for her short role in The Client List, then shortly after that starred in Criminal Minds during the show's 10th season. After deciding to leave the show after one season to focus on her family and the birth of her second son, fans remain optimistic that her character could return someday.
Since 2018, Hewitt has starred in the first responder TV drama 9-1-1, as a 911 dispatcher. She's a fan favorite on the show and it's clear to see that she has truly found her niche in TV roles. Hewitt even got to act alongside her real-life husband, Brian Hallisay, during an arc where you learn about her character's past with an abusive husband.
With such a long career behind her and many more years in the spotlight likely ahead of her, Hewitt has likely earned herself plenty of money along the way. It's estimated that Hewitt has a net worth around $18 million.