What Is Jessica Mulroney's Net Worth?
As discussions about racism and white privilege permeate the world's social landscape, Jessica Mulroney is caught up in her own racism controversy.
After Toronto-based blogger/influencer Sasha Exeter exposed that the stylist threatened her livelihood multiple times over a two-week period, backlash against Mulroney ensued.
Her show was canceled. Good Morning America severed ties with her, but the woman known as Meghan Markle's best friend has other businesses and lives an affluent lifestyle. Here's a look at Mulroney's net worth and how she earns her money.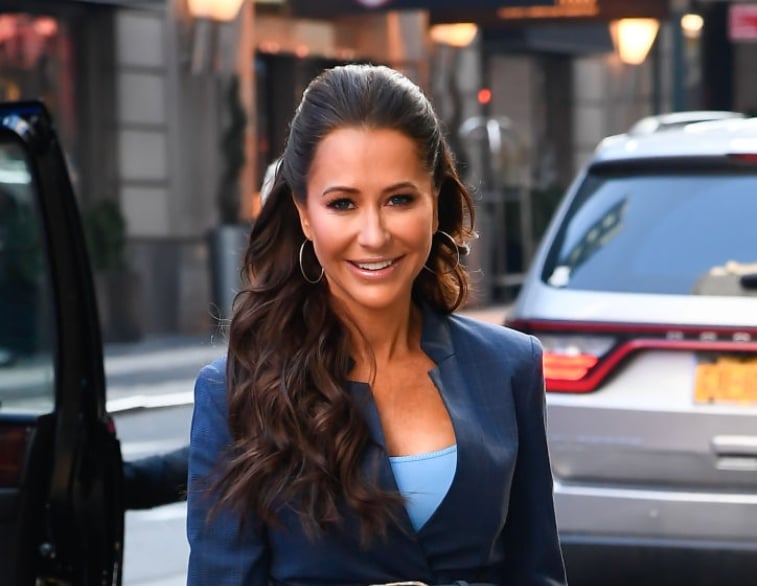 Mulroney works in fashion and television
Mulroney comes from a wealthy family with a background in apparel manufacturing. Her distant cousins manage the famed Browns Shoes brand. She grew up loving fashion.
In 2016, The Globe and Mail profiled her and she talked about her interest in bridal style. While working as a lingerie distributor, she was offered a position with Kleinfeld's, a company that specializes in bridal wear.
Mulroney was working as a director for the brand and aided in building its Canada division, but in light of recent events, was let go as a fashion specialist.
Back in 2016, she acted as an unofficial fashion consultant for Sophie Trudeau, wife of Canadian Prime Minister Justin Trudeau.
One of Mulroney's specialties is working with global luxury designers and brands. She also promotes Canadian designers such as Sentaler, and dresses high-profile clients. Her connection to the Trudeaus helped put a spotlight on her fashion businesses.
Mulroney once served as a television host and commentator for CTV's eTalk, Breakfast Television, CityLine, as well as Good Morning America.
Things took off for her as a stylist and over the years, she forged partnerships not only with brands, but famous folks too. One of her most recent clients was Mindy Kaling whom dressed her for the 2020 Academy Awards.
Mulroney is married to Ben Mulroney
For those who don't know, Mulroney's husband Ben is the son of former Canadian PM, Brian Mulroney. Ben is a famous Canadian television host who's been compared to Ryan Seacrest.
The Mulroneys knew each other as teens, and it was Ben who introduced Jessica to the Trudeaus, as he and Justin have been friends since elementary school.
She told The Globe and Mail: "Ben has been friends with Justin for a long time and I met Sophie through Ben when they were working together on etalk. The relationship has been there for a long time in terms of a friendship."
Toronto Life once described the Mulroneys as the city's "most polished power couple." Canadians have mixed feelings about the duo, but at times, they've leveraged their fame to collaborate with companies such as Metro grocers.
Mulroney had a series planned Netflix
In October, Netflix announced Mulroney would be hosting its first bridal-themed reality series, I Do, Redo. The show gives married couples a second chance to have the wedding ceremony they dreamed of after unfortunate circumstances prevented it the first time.
It was a unique partnership between CTV and Netflix, and CTV recently dropped the show due to Mulroney's behavior. Netflix hasn't indicated whether they will cancel it.
Mulroney tapped into multiple income streams
As a socialite, influencer, and stylist, Mulroney was able to grow her wealth. She had relationships with fashion labels, jewelers, food companies, and other brands. But now, many of those relationships are damaged. Much of that is either in flux or obsolete after the details of what she did to Exeter were released.
Her combined salaries and business ventures helped her grow her net worth. While husband Ben has an estimated fortune worth roughly $10 million, Jessica Mulroney's net worth is said to be between $1 million and $5 million, per The Sun.