What Is Jessica Simpson's Net Worth?
Jessica Simpson and husband Eric Johnson announced they are expecting a baby girl, People reports. The new baby makes five, as the 38-year old singer and Johnson have a five-year-old son and a six-year-old daughter.
As Simpon's family grows, so will her expenses. The cost to raise a child to age 17 is now $233,610, according to United States Department of Agriculture. That means Simpson will spend more than $700,000 to raise her children. Luckily, the star is worth a reported $150 million, according to Celebrity Net Worth. However, some news outlets reported her net worth is closer to $170 million. Here is how she made her fortune and what she is doing today.
Simpson began her career as a singer
After Columbia Records executive Tommy Mottola discovered her, Simpson launched her career in 1999 with "Sweet Kisses" and the hit "I Wanna Love You Forever." This hit reached #3 on the Billboard Hot 100 chart. She made approximately $5.13 million from her initial success, according to Cinemaholic.
She followed up with other smash hits in 2001. However, her career skyrocketed following the release of her quadruple-platinum album, "In This Skin." From this album alone, Simpson made $8.56 million, the Cinemaholic reports.
She was an early pioneer of reality television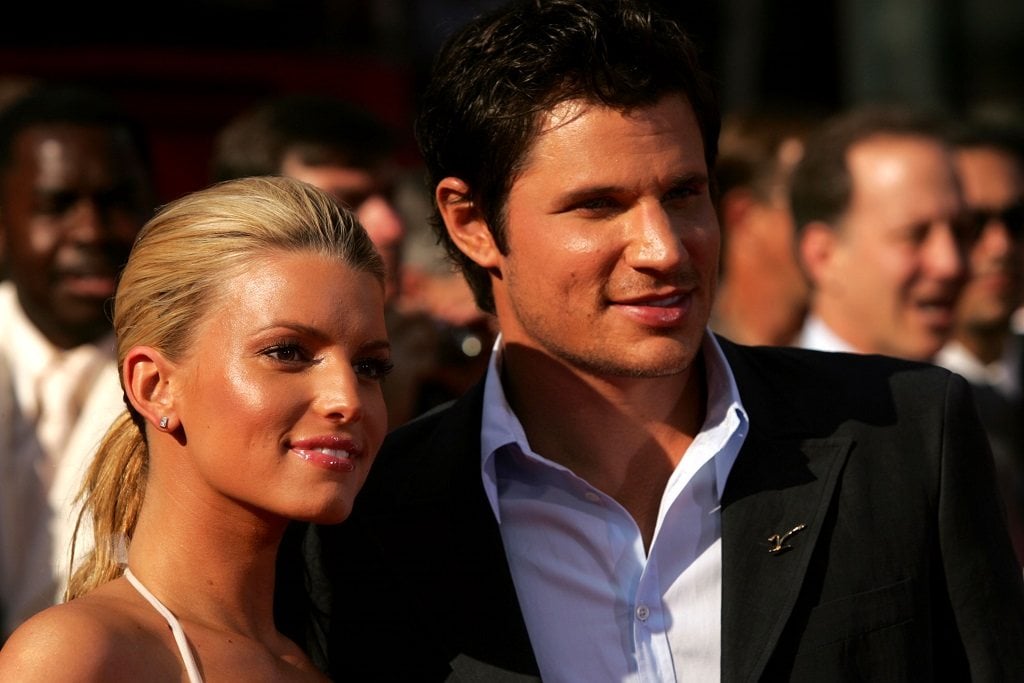 When reality television was still in its infancy stages, Simpson and then-husband Nick Lachey starred in an MTV reality show, "Newlyweds: Nick & Jessica," which launched in 2003 after Simpson made several appearances on "That 70's Show." During an episode of "Nick & Jessica," Simpson made the famous query while eating tuna fish to her Lachey, pondering whether Chicken of the Sea is chicken or tuna. The couple, who married in 2002 divorced in 2006.
Film roles followed
Simpson's career expanded further as she made her movie debut as the iconic character Daisy Duke in a "The Dukes of Hazzard," plus released the film's soundtrack, a remake of Nancy Sinatra's "These Boots Were Made for Walkn." She also had roles in "Employee of the Month," as well as "Blonde Ambition," and "The Love Guru." She made $4 million from her "Dukes of Hazzard" role and $1 million from "Employee of the Month," The Cinemaholic reports.
Simpson is an entrepreneur
Simpson's apparel and shoe line generated $750 million in sales in 2010, according to Biography. A myriad of retail stores like Macy's, Dillards, and Nordstrom carried Simpson's line. Plus she sold her brand on shopping channel HSN. Simpon's retail brand alone is expected to generate $1 billion in sales, according to Celebrity Net Worth.
She also became the spokesperson for Weight Watchers after losing 50 pounds post-pregnancy. Simpon reportedly made $3.5 million from her partnership with Weight Watchers, according to The Cinemaholic.
Where she stands today
She sold the majority of her retail line, which may have bumped her net worth to $170, CNBC reports. However, Simpson continues to be engaged with fashion and now beauty. She is reportedly launching a makeup line, according to People.
"I'm very excited, because the JS Collection is now going into beauty and it's something that we haven't done before, but it's a major passion of mine," she told People. "I'm from Texas, so I definitely have always had the contour and the big hair."
Check out The Cheat Sheet on Facebook!