What Is Joanna Gaines Like as a Mom?
Motherhood looks good on Joanna Gaines.
What makes a great mom, anyway? Is it patience? Wisdom? Grace? Maybe a combination of all of those. Most moms are trying their best and often feel that they're failing without realizing that everyone has that exact same fear. There is no right or wrong way to be a mother – just what works best for your family.
When it comes to Joanna Gaines, motherhood is seen as a higher calling and one of the most important roles she has in life. Sure, she could make piles of money by working more and parenting less. But she chose to leave her hit show Fixer Upper when it was still massively popular. Why? Because she was pregnant with her fifth baby and wanted to spend more time with her family. Could there be a more noble reason than that?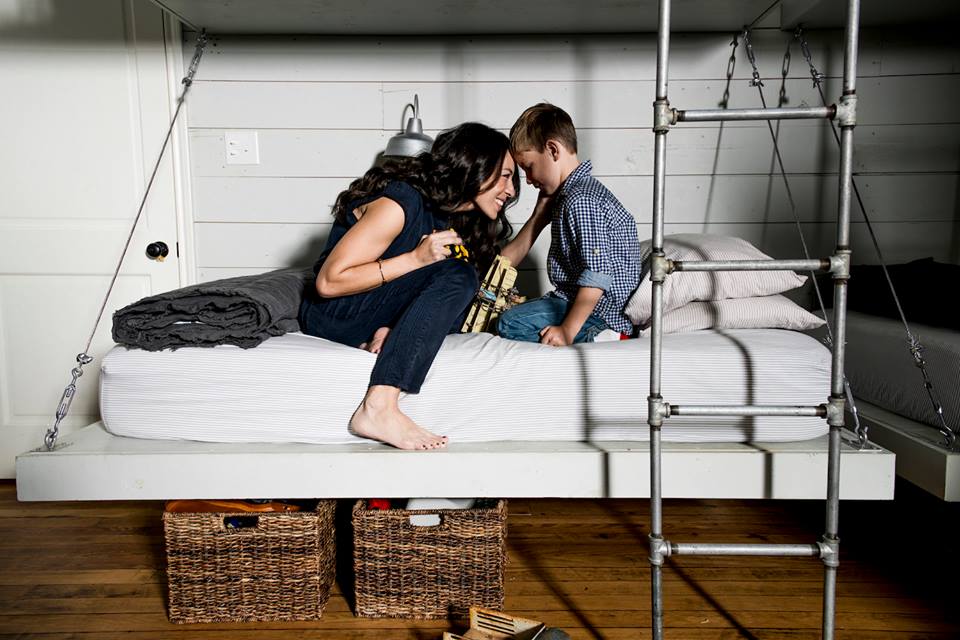 She plans thoughtful surprises to make her kids feel special
One of the best sources for parenting advice from Joanna Gaines is on her Instagram, which she keeps updated with everything from what's going on at her house to private, personal moments with her kids. It's inspirational – and aspirational – for any mom seeking to become more intentional when dealing with her own kids and making them feel valued.
For example, she once posted a photo of her daughter Emmie Kay looking out her bedroom window. The caption said that Joanna planted an Adonis blue butterfly bush outside her little girl's window to attract butterflies and hummingbirds for them to watch. As Joanna wrote on Facebook: "You sow seeds early on and work hard to be intentional and then over time you move on to new lessons and challenges. Then one day you look up and the seeds you planted in your little children's hearts are now in full bloom."
She embraces tradition
Traditions are different in every family, but in the Gaines household, they're so important. Instead of getting a new Christmas tree every year, Joanna chooses to use the same one because of all the memories attached to it, especially with watching her kids grow up and experience the magic of Christmas.
Her Instagram caption said: "This family tree gets me every time. Emmie asked why I always get so sad when we put this tree up and I told her it's a good kinda sad. I explained these memories on this tree are so sweet and time just goes by so fast. This tree is full of firsts for each of us, many meaningful ornaments, and lots of handmade who knows what. It's my favorite and I treasure this time every year."
She takes time out for fun
People who know Joanna Gaines in real life describe her as slightly quiet and reserved, especially in comparison to her over-the-top goofball husband, Chip Gaines. But that doesn't mean Joanna is boring as a mom. She knows when to be silly and playful with her children and never takes herself too seriously. Laughter is frequent in the Gaines household.
She encourages her kids to go outside
Forget zoning out for hours in front of Netflix – the Gaines family doesn't even own a television. Instead, Joanna Gaines encourages her children to explore the outdoors, whether it's by helping out with farm chores, enjoying their massive backyard and pool, or even a pickup game of baseball underneath the twinkle lights in the evening.
It's obvious from all the photos that the Gaines children and their parents spend most of their time outdoors. Their life is reminiscent of past decades when kids explored and played outside until their mothers called them in for dinner.
She cooks hearty meals from scratch
Microwave dinners? Not at the Gaines household. Joanna Gaines is a mom who loves to cook, which is obvious based on her numerous Instagram posts with homemade biscuits, pancakes, cookies, and so many other treats she whips up at home. She even wrote a cookbook so any mom can emulate her feel-good meals right in their own homes.
She teaches her kids the value of hard work
Joanna Gaines is one of the hardest working ladies around and yet she still makes time for her family. By her example, she's teaching her children how to contribute meaningfully to society but still remember what's important in life. She's just the right combination of ambitious and relaxed, and her kids are learning those values by watching everything she does.
She shows them love
Probably the best piece of advice any mother should take is to fully love their children. Joanna Gaines is always encouraging, cuddling, and inspiring her kids. It's clear she has immense amounts of love for them and they are thriving thanks to that.
We can't all be Joanna Gaines… but we can all take advice from her parenting methods. Love is the most important part of it all!