What Is Joe Rogan's Net Worth?
Among the wealthiest comedians in the world, including Jerry Seinfeld and Kevin Hart, Joe Rogan is giving these veteran funny men a run for their money. He's been a stand-up comedian for more than twenty years.
Fans will also remember him appearing in the controversial reality TV show Fear Factor for over a decade. Crammed full of scary stunts and contestants consuming some truly nasty foods including creepy crawly creatures that were sometimes still alive. The show was a real nail-biter.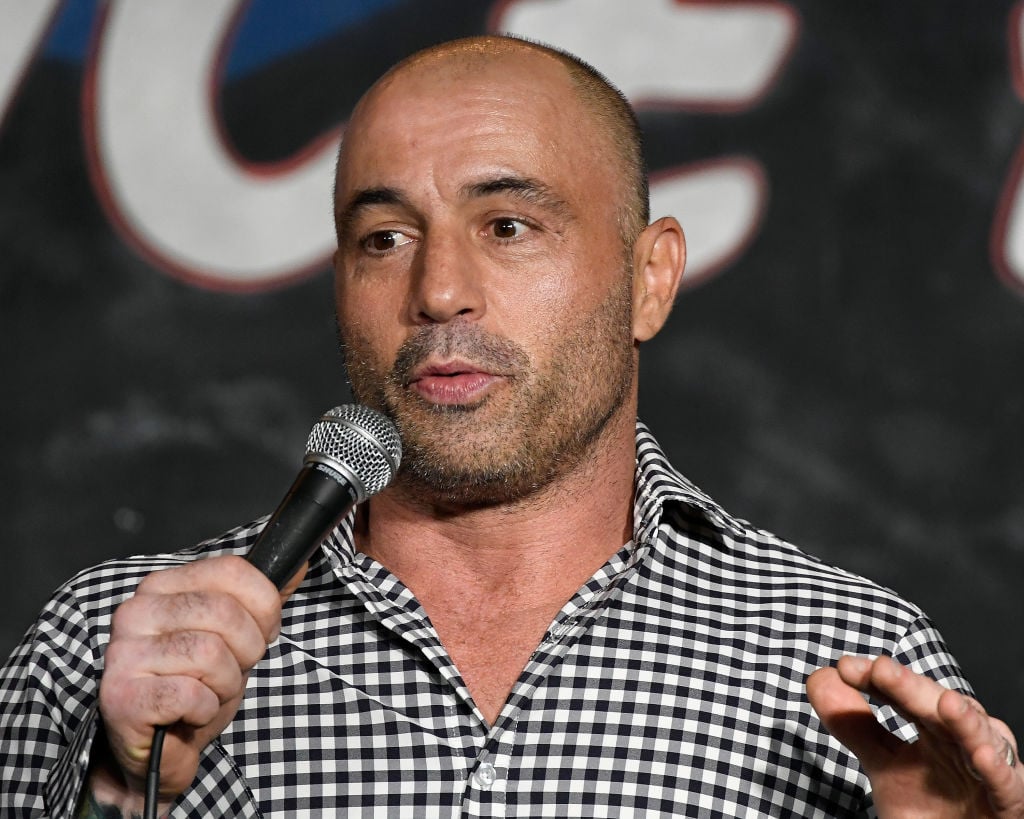 To say Rogan's resume is a lengthy one is putting it mildly. Rogan's fans could conceivably spend a great deal of time pursuing his many credits including being an actor, writer, and producer.
He's been seen hundreds of times appearing in shows as himself. These include one of his most current endeavors The Joe Rogan Experience: MMA Show, it's both a video series and podcast. Have all these endeavors led to a massive net worth? Keep reading to find out.
Producer, podcaster and more
His mostly mixed-martial-arts podcast is so popular and influential, Forbes named it in their recent list "Here Are 10 Podcasts To Change Your Life." The author of the article shared The Joe Rogan Experience consistently ranks as one of today's hottest podcasts and went on to say:
"He's smart, thought-provoking and delves deep into the human condition. Rogan has interviewed everyone from Elon Musk and Anthony Bourdain to Jordan Peterson and David Goggins."
Although he's not listed as a producer on his MMA experience-related podcast, he does carry this title in association with his namesake production pieces that all begin with the title of Joe Rogan:
Live
Strange Times
Triggered
Rocky Mountain High
Live from the Tabernacle
Talking Monkeys in Space
Showcasing some of Joe Rogan's many acting chops
After mentioning Kevin Hart in the intro, Rogan obviously made an impression on another Kevin. We're talking about, actor, producer, and comedian in his own right, former King of Queens star Kevin James.
Rogan appeared along with James in two of his hit comedy romps, The Zookeeper and Here Comes The Boom. He was also pictured in the movie Venus & Vegas and Bright along with dozens of appearances on various talk shows promoting his upcoming performances and projects.
Rogan airs his dirty laundry
Living the life of a celebrity both on-and-off screen doesn't come without controversy over relationship drama. Rogan's no stranger to that part of the game. Survivor contestant Jerri Manthey and Joe Rogan both opened up to Howard Stern about their split on his popular self-titled radio program. Although details are sketchy about when these two first started dating, it's crystal clear the relationship was over.
Stern was being really, well stern when he relentlessly queried the couple about their breakup. He wanted all the dirty details about the two of them splitting up. Howard got Joe to inadvertently admit he had cheated on Jerri but Rogan said he had learned his lesson and moved on when he said:
"We used to have huge fights. We used to have the worst fights. Cause I wanted to have sex with other chicks. I did a bad thing, I learned my lesson a couple times. Look I hooked her up with one of my friends!"
Making bank on multiple ventures
Even though it seems as though Rogan is all over the map with his career, in fact, it's right on track. He has wisely utilized his knowledge, expertise, and associations with other celebrities, along with their popularity with high-trending topics, much to his credit.
For example, in addition to his influential MMA knowledge, connections and commentaries, he also hosts some of the UFC (Ultimate Fighting Championship) events airing on ESPN.
When it comes to this beloved media-drenched celebrity, his net worth is estimated to be in the $25 million dollar range. That's quite a chunk of change for a likable, popular podcaster who seems to have no problem having a lot of hot irons on the fire.