What Is Jon Bernthal's Net Worth and How Much Did He Make From 'The Walking Dead'?
Raised in Maryland and educated in places as diverse as Harvard and Moscow, Jon Bernthal currently stars in the popular Netflix series, The Punisher. It isn't his first gig, however. Bernthal has been in numerous films and earned a pretty penny for playing Shane Walsh on The Walking Dead. How much was he paid for that, and what's his current net worth? The answers may surprise you.
Meet Jon Bernthal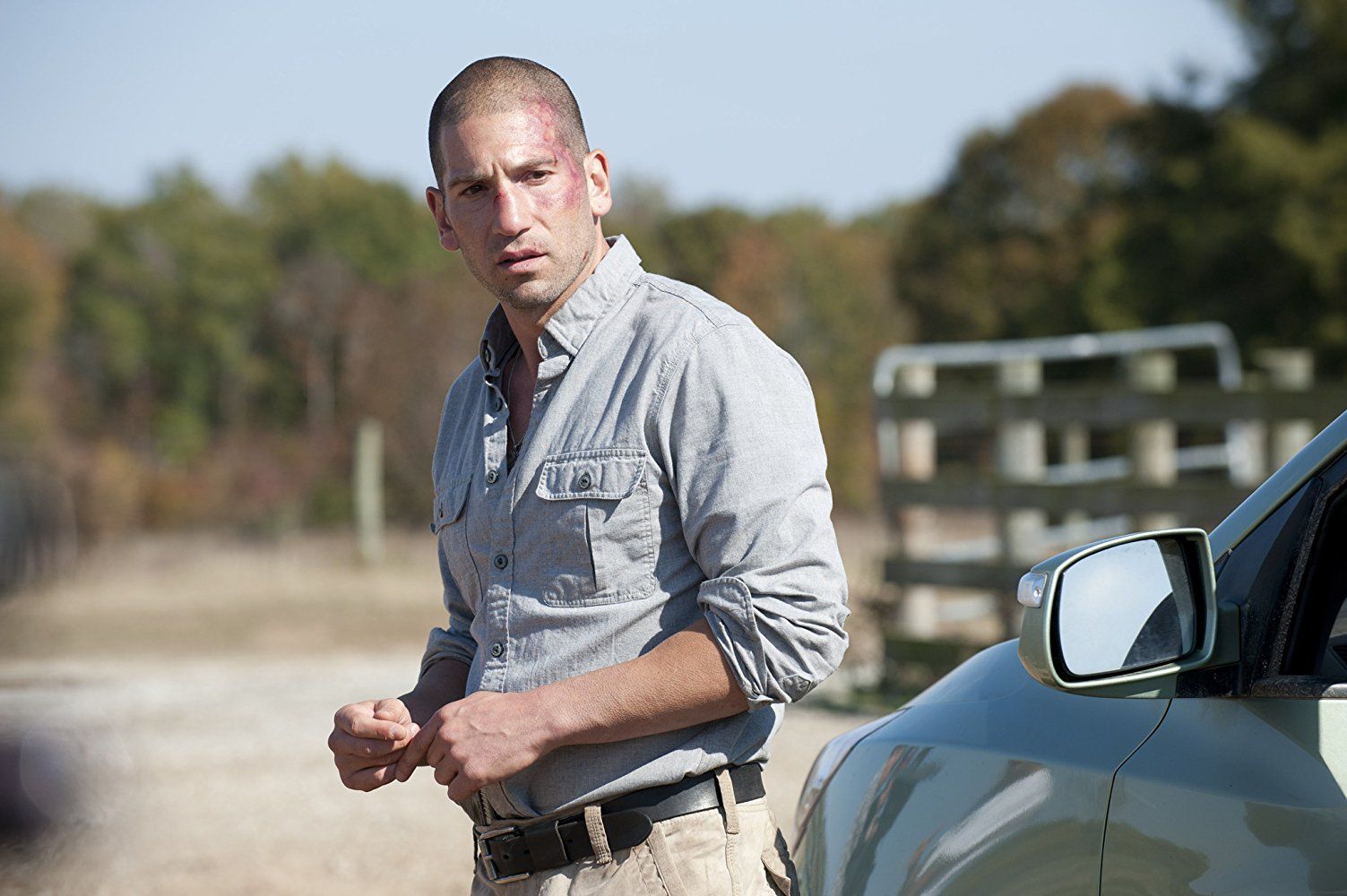 Born Jonathan Edward Bernthal on September 20, 1976, the boy who would grow up to appear in movies such as Baby Driver with Kevin Spacey and The Wolf of Wall Street with Leonardo DiCaprio was brought up in the Ashkenazi Jewish faith. Although he excelled at Skidmore College, it wasn't until Bernthal was taking acting classes in Russia that he was invited to attend Harvard University's Institute for Advanced Theatre Training at the American Repertory Theatre where he earned his master's degree in fine arts.
Bernthal's professional acting career began in the early years of the 21st century when he appeared in numerous regional productions and off-Broadway plays. The brooding actor's on-screen career took off with an award-winning indie film called Mary/Mary.
Stages and the silver screen were not enough to satisfy Bernthal's acting dreams, however. The 5'11" thespian set his sights on television where he found favor as a guest star on a range of popular shows, including CSI: Miami, Law and Order SVU, Law and Order: Criminal Intent, and Boston Legal.
Prior to being cast as Shane Walsh on The Walking Dead, Bernthal's acting talent was put to excellent use in such movies as The Air I Breathe, World Trade Center, Date Night, Tony 'n' Tina's Wedding, and Night at the Museum: Battle at the Smithsonian. Bernthal also provided voices for the animated shows Robot Chicken, SuperMansion, and Justice League vs. Teen Titans. Bernthal's voice is heard in the video game, Call of Duty: Advanced Warfare, as well.
Today, Bernthal and his wife Erin promote responsible pit bull ownership via the Animal Farm Foundation. The couple live in Ojai, California where they are raising two sons, Billy and Henry, and a daughter named Adeline.
Zombie apocalypse and new opportunity
Although he appeared for a mere two seasons, Bernthal's approach to the character of Shane Walsh made viewers sit up and take notice. In fact, the role was so popular, many TWD fans went into mourning when his character was killed off. Not Bernthal. As he explained in Cinema Blend, Shane's demise was one of the best things that ever happened to his career.
"I loved Shane and whilst I'm super grateful I got to do that, he was a character that had a beginning, middle and end, and I got a whole rounded opportunity."
In January 2018, Bernthal intimated to Express that he might return to the land of zombies when a spinoff show called Fear the Walking Dead went into production. The actor didn't wait around for that to happen, though. Instead, he went to work on The Punisher.
Did The Walking Dead make Bernthal rich as well as famous?
Yes and yes. In 2011, Bernthal was nominated for the Scream Award for Breakout Performance Male. Being on a Golden Globe-winning show certainly didn't hurt his career, either.
According to those in the know at Celebrity Net Worth, the multi-talented actor netted a cool $80,000 for each episode of The Walking Dead. In 2019, Bernthal's net worth hovers around $8 million.